---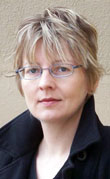 Pagliassotti, Dru
Dru Pagliassotti is a professor of communication at California Lutheran University, where she teaches media theory and practice. She published and edited The Harrow, an online literary magazine for fantasy and horror, from 1998 to 2009. As a long-time roleplayer, Dru worked at About.Com's Guide to roleplaying games from 1998 to 2001, writing weekly columns about roleplaying and reviewing hundreds of RPG systems and supplements; she had a brief appearance in About.Com's very first commercial, dressed as a swordswoman in a black doublet and pantaloons. Her martial arts training in judo, ju-jitsu, and aikido comes in handy when writing fight scenes.
Books:

Clockwork Heart (2013 - novel)
Clockwork Lies: Iron Wind (2014 - novel)
Clockwork Secrets: Heavy Fire (2014 - novel)
---
Parisien, Dominik
Dominik Parisien is a Franco-Ontarian who grew up in Rockland, Ontario, alongside the Ottawa Rive. His poetry has appeared in print and online, most recently in Mythic Delirium, Shock Totem, Ideomancer, Strange Horizons, and Imaginarium 2013: The Best Canadian Speculative Writing. Dominik is the poetry editor for Postscripts to Darkness, provides editorial support to Cheeky Frawg Books, and is a former editorial assistant for Weird Tales.
Books:
---

Park, John
John Park was born in England and moved to Vancouver as a graduate student in chemical physics at the University of British Columbia; while there he published his first story professionally and attended the Clarion Writers Workshop. He now lives in Ottawa, where he has worked at the National Research Council in Ottawa and as a partner in a scientific consulting firm. His fiction and poetry have appeared in a number of North America publications, including several issues of Tesseracts, as well as in French and German translations.
Books:

Tesseracts Fourteen: Strange Canadian Stories (2010 - story)
Wrestling With Gods (Tesseracts Eighteen) (2015 - story)
---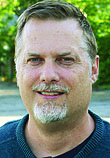 Parkinson, Richard
Richard Parkinson was born in Montreal and raised in southwestern Ontario. He wandered around the wilderness from job to job, taking the occasional university course. He played solider as a historical re-enactor, hit the stage as a wannabe rock star, tried his hand as a puppeteer running his own Punch & Judy show, and worked hard on his quest to become a "renaissance man". The results were equal to Don Quixote's quest to revive chivalry and many of Richard's friends took on the role of the sensible Sancho Panza. On the side, he dabbled in homebrew RPG design with the enthusiasm of a medieval alchemist. Unfortunately, he often enjoyed the same results as the medieval alchemist, sometimes explosive and always realizing that base metals could not be turned to gold. He then fell into journalism. In May 2015, Richard saw an interesting fork in the road and decided to take it. He switched careers, and he left the newspaper industry to work in the trucking industry.
Richard lives in Essex, Ontario with his wife, two dogs, and four children.
Books:

The Call (Book One of The Book of West Marque) (2016 - novel)
All In (Book Two of The Book of West Marque) (2017 - novel)
---
Parrish, Rhonda
Rhonda Parrish was born and raised in southern Alberta and currently resides in Edmonton. She can often be found procrastinating in one way or another (often via video games or crafts) but every so often she gets her butt in gear and writes.
Books:
---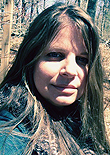 Pascale, Elaine
Elaine Pascale lives on Cape Cod with her husband, son and daughter. Her writing has been published in several magazines and anthologies. She is the author of If Nothing Else, Eve, We've Enjoyed the Fruit. Elaine enjoys a robust full moon, chocolate, and collecting cats.
Books:

Expiration Date (2015 - story)
---
At nineteen Mark Patton shipped aboard the Research Vessel Chain as a helmsman for the Woods Hole Oceanographic Institution. By his mid-twenties he was flying out of Otis Air Force Base for the National Marine Fisheries Service on weekly North Atlantic Fisheries patrols. After graduating from Northeastern University, he became a roughneck for Delta Drilling in the Texas oil patch. He left Texas to become a police officer and later a head of Natural Resources on Cape Cod. Now retired, he devotes his time between the mountains of northern New Hampshire and his home on Cape Cod, where with his cellist wife, he composes music and pursues his longtime passion for writing.
Books:

The Triforium: The Haunting of Westminster Abbey (2015 - novel)
---

Payne, Richard
Assembled from stolen body parts, Richard B. Payne lives in the hope of being human. Meanwhile, he writes. His stories are in Times of Trouble; Chiral Mad, and a graphic dog-men novel from Island Tales.
Books:

Expiration Date (2015 - story)
---
Peart, Neil
Neil Peart is a Canadian musician and author. He is the drummer and lyricist for the rock band Rush. Peart has received numerous awards for his musical performances, and is known for his technical proficiency and stamina. Peart grew up in Port Dalhousie, Ontario (now part of St. Catharines). In addition to being a musician, Peart is also a prolific writer, having published several memoirs about his travels. Peart is also Rush's primary lyricist. In writing lyrics for Rush, Peart addresses universal themes and diverse subject matter including science fiction, fantasy, and philosophy, as well as secular, humanitarian and libertarian themes. Peart currently resides in Santa Monica, California, with his wife, photographer Carrie Nuttall, and daughter, Olivia Louise. He also has a home in the Laurentian Mountains of Quebec, Canada, and spends time in Toronto for recording purposes.
Books:

Tesseracts Sixteen: Parnassus Unbound (2012 - story)
---

Perkins, Vincent Grant
Vincent Grant Perkins has lived in Saint John, New Brunswick all his life, and enjoys the area's proximity to the Bay of Fundy. "Canada often feels like some massive beast facing westward, while our lives here ebb and flow like the Bay's great tides. I love the abundance of nature so near and accessible to us on the East Coast." You can probably find him exploring the coastline and thinking of new stories.
Books:
---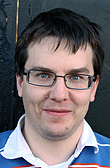 Perlmutter, David
Winnipeg writer David Perlmutter is the author of America Toons In: A History of Television Animation.
Books:

Superhero Universe (Tesseracts Nineteen) (2016 - story)
---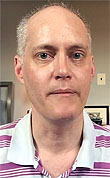 Peters, Andrew J.
Andrew J. Peters writes fantasy for readers of all ages. In addition to Poseidon and Cleito, he is the author of the Werecat series, The City of Seven Gods, and two books for young adults: The Seventh Pleiade and Banished Sons of Poseidon. Andrew grew up in Buffalo, New York, studied psychology at Cornell University and has been a social worker, an advocate for LGBT youth, and an executive at a not-for-profit organization. He lives in New York City with his husband Genaro and their cat Chloë.
Books:

Poseidon & Cleito (2016 - novel)
---
Peters, Celeste
An author of seven non-fiction books, Celeste Peters recently ventured into the realms of imaginative fiction. Her first success, a story entitled "A Fable for Those Who Would Mess with Fate", received Honourable Mention in the 2011 Robyn Herrington Memorial Short Story Contest. Born and raised in Los Angeles, Celeste resides in Calgary, Alberta, where she is a member of the Imaginative Fiction Writers Association, the Writers Guild of Alberta, the Alexandra Writers' Centre Society.
Books:

Urban Green Man (2013 - story)
---
Pflug, Ursula
Ursula Pflug is an award winning author of speculative fiction, who has had her work published in Canada, the U.S and Great Britain. She has also written extensively for film, theatre, and television and lives in Peterborough Country, Canada.

Pflug has published over fifty short stories in professional publications, in print and on the web in three countries, beginning with "Memory Lapse at The Waterfront" in New Bodies (Emanation Press, Toronto, 1981) Pflug wrote the script and storyboard for the short film version, directed by Carol McBride. "Waterfont" toured festivals and was purchased by WTN. "The Eyes Of Horus," appears in The Nine Muses, (Wheatland Press, Oregon, 2005) an invitational anthology of women speculative writers, edited by World Fantasy Award winner Forrest Aguirre, with an introduction by WFA winner Elizabeth Hand. "The Wizard Of Wardenclyffe," appeared in the WFA winning anthology series, Leviathan, (Ministry of Whimsy, Florida, 2004) edited by Mr. Aguirre. "In Dreams We Remember," was written as a monologue for "The Maeve Project," a theatre piece directed by Rhonda Payne, funded by the OAC and the Laidlaw Foundation. (Peterborough, 2000.) It was published as a memorial to Ms. Payne in the journal, "Lady Churchill's Rosebud Wristlet," edited by multiple award winners Kelly Link and Gavin J. Grant. (Small Beer Press, Maine, 2003.) "Stones," which appeared in Divine Realms, edited by Susan MacGregor, (Ravenstone, Winnipeg, 1998) was an honourable mention in The Year's Best Fantasy and Horror. "Python" was the winner of the Rose Secrest Fiction Competition, (USA) a prize for literary speculative short fiction in 1997, but did not see print till last year, in Album Zutique 1, a decadent anthology series edited by WFA award winner Jeff VanderMeer. (Ministry of Whimsy, Florida, 2004.) "Late For Dinner," archived at www.strangehorizons.com was nominated for The Pushcart Prize in 2001. "Gone With The Sea," published in Tesseracts Eight, (Edmonton, 1999) is on the curriculum of a university course on Canadian speculative fiction.

Pflug has received numerous Canada Council, Ontario Arts Council and Laidlaw Foundation grants in support of her novels, short fiction and plays. Most recently, she received a 2005 OAC Works-In-Progress grant to complete her new novel, "Thin Wednesday." She has been short listed for the Descant novella contest (1987); Pulp Press's Three Day Novel contest (1982); and an Aurora Award for "The Waterman," published in Canada in Tesseracts 3, (Victoria: Press Porcepic. 1990); in the US in Air Fish, (Cat's Eye Press. San Diego, 1993); and the UK, in Back Brain Recluse # 23 (Sheffield 1997). She has been a featured author at Alexandria Digital Literature. She was formerly on the executive, and is still a member of SF CANADA, the professional Canadian speculative fiction writers' association. She is a board member of The Cooked and Eaten, a Peterborough based reading series featuring local and touring authors, and a member of Broad Universe, an international association of women speculative fiction writers. Pflug was a contributing editor at the cultural journal "The Peterborough Review," for two years.('94-'95) She has taught fiction workshops for both adults and children. She continues teaching by mentoring private clients in short fiction.

Another notable play is, "Hallelujah, I'm A Bum," co-authored with Ian Mclachlan, directed by the late Ms. Payne. A 1930's historical drama based on community stories, "Hallelujah" was funded by the OAC and by Laidlaw, and was staged in both the historical town hall and train station in Havelock, On. (1998)

Pflug entered journalism by writing art reviews for Toronto's Now Magazine in the early eighties, and now writes reviews and essays about books for The Peterborough Examiner, The New York Review of Science Fiction and many other publications. Her most notable recent publication is the essay, "Telling The Dream To Kalalau." Published in the NYRSF in March, 2005, it discusses the novels of Kathleen Ann Goonan and Ursula LeGuin, dreams and Hawaiian travel memoirs, both Goonan's and her own.
Books:

Tesseracts 3 (1990 - story)
Green Music (2001 - novel)
---

Phillips, Holly
Holly Phillips was born on Christmas Day, 1969. She lived most of her early life in the West Kootenay region of southern British Columbia, Canada, and after a couple of stints at university, interrupted by jaunts to Ontario, England, and West Africa, she returned to the West Kootenay and enrolled in the creative writing program at the Kootenay School of the Arts.
Holly currently resides in a crooked old house on a hillside above Trail, BC.
Books:

Tesseracts Eleven: Amazing Canadian Speculative Fiction (2007 - editor)
---

Phillips, Michael
Michael Phillips is an odd fellow from Tampa, Florida, who manages to write dark works of fiction that are strangely beautiful, and when zombies are involved, his work is disturbingly erotic. At least, that's what people tell him. His writing is deeply inspired by M, whom he loves beyond measure.
Books:

Rigor Amortis (2011 - story)
---
Pi, Tony
Tony Pi is a Toronto-based writer with a Ph.D. in Linguistics and knows a thing or two about English dialects in Canada, eh? (He'll crack a smile if you call him Doctor Pi.) He was born in Taipei, Taiwan, and once lived behind his grand­father's printing press business. In Mandarin his last name is pronounced "Bee," but when he emigrated to Canada, it was trans­literated as "Pi," which sounds much better as "Pie." It is because of his love of books, games, and manga, that he now writes fantasy and science fiction. In 2009 he was a finalist for the John W. Campbell Award for Best New Writer
Books:

Tesseracts Fifteen: A Case of Quite Curious Tales (2010 - story)
Wrestling With Gods (Tesseracts Eighteen) (2015 - poem)
---
Piccirilli, Tom
Tom Piccirilli is the author of twenty novels including Shadow Season, The Cold Spot, the coldest Mile, and A Choir of Ill Children. He's won two International Thriller Awards and four Bram Stoker Awards, as well as having been nominated for the Edgar, the World Fantasy Award, the Macavity, and Le Grand Prix de L'imagination.
Books:

Danse Macabre: Close Encounters with the Reaper (2012 - story)
---
Pieters, Susan
Susan Pieters had time to earn a Masters degree in English before three children earned her a PhD in Life. (She's still waiting for the diploma.) She writes in a variety of genres and lengths, and has won several awards at the Surrey International Writers' Conference (one of her favourite places to be.) She is on the team at PULP Literature magazine, found at: pulpliterature.com.
Books:

Superhero Universe (Tesseracts Nineteen) (2016 - story)
Compostela (Tesseracts Twenty) (2017 - story)
---

Pizarro, Don
Don Pizarro has been subsisting on red-eyes and gallows humor since 1973. His work has appeared at Fantasy Magazine, McSweeney's Internet Tendency, Everyday Weirdness, Reflection's Edge, and other places. He lives and writes in upstate New York.
Books:

Rigor Amortis (2011 - story)
---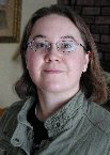 Pletsch, Mary
Mary Pletsch is a glider pilot, toy collector and graduate of the Royal Military College of Canada. She is the author of short stories in a variety of genres, including science fiction, steampunk and horror. She lives in New Brunswick, and shares a home with Dylan Blacquiere and their four cats.
Books:

Wrestling With Gods (Tesseracts Eighteen) (2015 - story)
Superhero Universe (Tesseracts Nineteen) (2016 - story)
---
Plowright, Teresa
Teresa Plowright is a professional author whose works include Dreams of an Unseen Planet and Into That Good Night. She lives on Bowen Island, in British Columbia, Canada.
Books:

Dreams of an Unseen Planet (19989 - novel)
---
Poh, Lisa
Lisa Poh was born in hot tropical Singapore. She now calls Canada home and lives with her husband in Montreal. Having lived in several countries, she enjoys exploring issues of culture and identity. She is a graduate of the Odyssey Writing Workshop 2009 and has been published in Expanded Horizons and elsewhere.
Books:
---
Powell, Martin
Martin Powell is the author of the Eisner nominated Sherlock Holmes/Dracula adventure, Scarlet in Gaslight. Although he has returned to the character many other times, Powell considers Sherlock Holmes in the Lost World as his personal favorite among his own stories featuring the Great Detective.
Books:

Gaslight Grimoire: Fantastic Tales of Sherlock Holmes (2008 - story)
---
Pratt, T. A.
T. A. Pratt's stories have won a Hugo (and lost a Nebula and World Fantasy Award), and have appeared in The Best American Short Stories, The Year's Best Fantasy and Horror, and other nice places. He lives in Oakland CA.
Books:

Those Who Fight Monsters: Tales of Occult Detectives (2011 - story)
---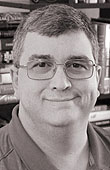 Prelee, Michael
Michael Prelee is a writer living near Youngstown, OH. A graduate of Youngstown State University, he lives with his wonderful wife and two great children.
Books:

Milky Way Repo (2015 - novel)
---
Preet, John
John Preet is a long time member of IFWA (The Imaginative Fiction Writers Association of Calgary), and a self-described scribbler. He says he grew up at exactly the right time in history to have his imagination stoked constantly by radio plays, television, movies and innumer­able books. Both a flyer and student of martial arts, he fell in love with the Okal Rel Universe from the first chapter and is very grateful to be able to contribute to it.
Books:

Opus 2 (2012 - editor)
---

Prepolec, Charles
Charles Prepolec has contributed articles and reviews to All Hallows, Sherlock Magazine, Scarlet Street, and Canadian Holmes. An active Sherlockian for more than 20 years with Calgary's The Singular Society of the Baker Street Dozen, he was designated a Master Bootmaker in 2006 by the Canada's national Sherlock Holmes Society.

Charles V. Prepolec was born in 1966 and is a native of Calgary, AB, Canada. He is a freelance writer, editor and reviewer. His articles, interviews, artwork and reviews have appeared in Scarlet Street, Sherlock, All-Hallows, and Canadian Holmes as well as fanzines Peladon Press and Into the Vortex. He has been acknowledged for various contributions in Starring Sherlock Holmes (Rev. Ed. Titan Books 2007), Sherlock Holmes On Screen (Reynolds and Hearn 2002), Christopher Lee: The Authorised Screen History (Reynolds and Hearn 2001), In All Sincerity……Peter Cushing (Xlibris 2004) and Heroes & Monsters: The Unofficial Companion To The League Of Extraordinary Gentlemen (Monkeybrain Books 2003). Along with his friend and frequent collaborator Jeff Campbell, he has edited two previous Sherlock Holmes anthologies - Curious Incidents Vols. 1&2. He maintains his own Sherlock Holmes website bakerstreetdozen.com.

An avid reader from childhood, early obsessions included comic books, Doc Savage reprints, Burroughs'' John Carter, Fleming''s James Bond and John Norman's Gor series. He has always had an appreciation for the works of Jules Verne, Victor Hugo, H.G. Wells, E. A. Poe, Bram Stoker, H.P. Lovecraft, and far too many others to mention. More recent interests include classic weird fiction and contemporary horror anthologies from small press publishers, although his favourite authors come from a variety of genres and include George MacDonald Fraser, Reginald Hill, Terry Pratchett, Kim Newman, Simon Clark, Steve Hockensmith, and Tim Lebbon.

In the mid-1980s a chance encounter with the Renegade Press Cases of Sherlock Holmes comic books and a television broadcast of the Granada Sherlock Holmes series sparked an eduring fascination with Arthur Conan Doyle's Great Detective, with a particular interest in film, television and pastiche interpretations of the character. An active member of Calgary''s local Sherlock Holmes society The Singular Society of the Baker Street Dozen since 1987, Charles is also a member of Canada''s national Sherlock Holmes group The Bootmakers of Toronto, who in 2006 awarded him Canada''s highest Sherlockian honour with the designation of Master Bootmaker. He has attended Sherlockian conferences in New York, London, Indianapolis and Toronto, and also spoken about Sherlock Holmes on local and national radio. His collection of Sherlockiana has appeared on display in Theatre Calgary''s gallery during their 2005 staging of William Gillette''s play Sherlock Holmes.

Leaving behind University studies in History and Education in 1989 he opened Calgary''s only, now defunct, mystery specialty bookstore Mad For A Mystery, then went on to work for Smithbooks (where he met his wonderfully understanding wife Kristen), Books on Cassette, and Positive Concepts before settling in as operations manager for The Movie Poster Shop in 2001. A major film and television buff, favourites include classic adventure, screwball comedy, mystery and horror films (Universal and Hammer), Doctor Who, Torchwood, and Star Trek. On Sunday afternoons you can frequently find Charles down the pub, Guinness in hand and cigarettes within reach, blissfully chattering with Jeff Campbell about any or all of the above.
Books:
---

Pronovost, Yvonne
Yvonne Pronovost is a twenty-something living in Edmonton, Alberta, whose work has appeared in Neo-Opsis Magazine, NFG, Beyond Centauri, and the Darkness Rising 2005 horror anthology from Prime Books. She likes tea, pina coladas, and getting caught in the rain, but isn't very fond of onions. Neither of her thumbs are green.
Books:

Tesseracts Ten (2006 - story)
---

Ptacek, Kathryn
Kathryn Ptacek lives in the beautiful north­west corner of New Jersey where she keeps a lively garden. She collects teapots and beads.
Books:

Expiration Date (2015 - story)
---

Redekop, Corey
Based in New Brunswick, Coret Redekop is the author of the novels Shelf Monkey and Husk.
Books:

Superhero Universe (Tesseracts Nineteen) (2016 - story)
---
Reed, Mark Russel
Mark Russel Reed works as a technical writer and editor for the world's largest technology company, and also serves as an editor for Gold Man Review, an Oregon-based print journal. He has a BA from Wesleyan University, where he majored in philosophy, and a Master Writer certificate from the Attic Atheneum. He lives in Portland.
Books:

Urban Green Man (2013 - poem)
---

Reeves-Stevens, Judith & Garfield
Judith & Garfield Reeves-Stevens are New York and Los Angeles Times bestselling novelists. Stephen King praised their thriller, Icefire, as "the best suspense novel of its type since The Hunt for Red October." Their newest novel of supernatural horror and suspense is Wraith, from Thomas Dunne Books, an imprint of St. Martin's Press. Recent projects include consulting with the Disney Imagineers as writers for the new Shanghai Disneyland, and creating the horror series, Incarnate, based on one of Garfield's novels, for HBO Canada.
Books:

Expiration Date (2015 - story)
---
Remy, John Nakamura
John Nakamura Remy lives in southern California and is a graduate of the Clarion West 2010 workshop. His fiction has appeared in the Rigor Amortis anthology and Pseudopod. John finds stories fun when characters are bubbling morasses of inner conflict, and even more so when he pushes them to the limit to see how they respond.
Books:

Rigor Amortis (2011 - story)
Broken Time Blues: Fantastic Tales in the Roaring '20s (2011 - story)
---
Renwick, Alex C.
Alex C. Renwick's short works have appeared in ELQ, Clockwork Phoenix, The Year's Best Hardcore Horror, and Imaginarium: The Best Canadian Speculative Fiction. She lives in Ottawa's historic Timberhouse, where she dusts occasionally, gardens badly, and dotes on a rotating cast of voracious outdoor koi. More info on Twitter @AlexCRenwick or online at: AlexCRenwick.com.
Books:

Superhero Universe (Tesseracts Nineteen) (2016 - story)
Compostela (Tesseracts Twenty) (2017 - story)
---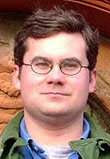 Reynolds, Josh
Josh Reynolds is a professional freelance writer. Besides his own work, he has written for several media tie-in franchises, including Games Workshop's Warhammer Fantasy and Warhammer 40,000 lines. He maintains an irregularly updated blog should you wish to find out more about him, or his work.
Books:

Professor Challenger: New Worlds, Lost Places (2015 - story)
---
Reynolds, Tim
Timothy Reynolds was born in London, Ontario, raised in Toronto, lives in Calgary, and comes from a long line of proud Nova Scotian Bluenosers. He's a 7th-generation Canadian whose United Empire Loyalist forebears arrived in Halifax in 1760, and whose (many-timesremoved) cousin, Charles Tupper was a Father of Confederation. Reynolds' is a writer, photographer and occasional musician. CBC Radio's Barbara Budd cals him "Canada's modern-day Aesop".
Books:

Danse Macabre: Close Encounters with the Reaper (2012 - story)
---
Rhan, Jennifer
Jennifer Rhan has written two novels and several short stories.
Books:

Wrestling With Gods (Tesseracts Eighteen) (2015 - story)
Superhero Universe (Tesseracts Nineteen) (2016 - story)
---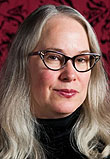 Rhoads, Loren
Loren Rhoads discovered Tales of Mystery and Imagination as a child, thanks to the Alan Parsons Project album of the same name. She's visited Poe's dorm room at the University of Virginia and the Poe Museum in Richmond, but regrets that she hasn't been to his grave. She is the author of The Dangerous Type, Kill By Numbers, and No More Heroes.
Books:

nEvermore: Tales of Murder, Mystery and the Macabre (2015 - story)
---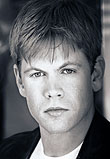 Rice, Christopher
Christopher Rice published four New York Times bestsell­ing suspense novels before the age of thirty. His supernatural thrillers, The Heavens Rise and The Vines, were both finalists for the Bram Stoker Award. He has also published several works of erotic romance in his series, The Desire Exchange. He is the co-host and executive producer of the irreverent Internet radio program, The Dinner Party Show with Christopher Rice and Eric Shaw Quinn.
Books:

nEvermore: Tales of Murder, Mystery and the Macabre (2015 - story)
---
Richards, Carla
Carla Richards is a Saskatchewan writer who has previ­ously had fiction on CBC Radio, in Spring Volume 8, and in the anthology, Ocean Stories.
Books:

Wrestling With Gods (Tesseracts Eighteen) (2015 - story)
---
Richards, Tony
Tony Richards is the author of such novels as The Harvest Bride, Postcards from Terri and more recently Night of the Demons. His collection Going Back was nominated for the British Fantasy Award.
Books:

Gaslight Arcanum: Uncanny Tales of Sherlock Holmes (2011 - story)
---
Ridler, Jason
Jason S. Ridler has published over thirty short stories in such magazines and anthologies as Brain Harvest, Not One of Us, Nossa Morte, Big Pulp, Crossed Genres, Flashquake, New Myths, Necrotic Tissue, Andromeda Spaceways Inflight Magazine, Chilling Tales, Tesseracts Thirteen, and others. His popular non-fiction has appeared in Clarkesworld, Dark Scribe, and the Internet Review of Science Fiction. A former punk rock musician and cemetery groundskeeper, Mr. Ridler graduated with an Honours B.A. in History from York University in 1999, and completed his Masters in War Studies at the Royal Military College of Canada (RMC) in 2001. He is a published author of military history, with an emphasis on Canadian defence decision making in the early days of the Cold War and the impact of technology on warfare. His most recent publication is "Harnessing the Future: Canada's Joins Space Support Team and the Tactical Exploitation of Space".
Books:

Chilling Tales: Evil Did I Dwell; Lewd I Did Live (2011 - story)
EvolveTwo: Vampire Stories of the Future Undead (2011 - story)
---
Riedel, Kate
Kate Riedel was born and raised in Minnesota, but is now a card-carrying Canadian and lives in Etobicoke, Ontario. Publication credits include Not One of Us (including the recent anthology, Bestof Not One of Us), On Spec, Realms of Fantasy, and Weird Tales(story later included in Hartwell's anthology Year's Best Fantasy 2).
Books:

Tesseracts Eleven: Amazing Canadian Speculative Fiction (2007 - story)
---
Rimar, Mike
Mike Rimar lives in Whitby, Ontario. He lives with his wife, Kat, and two young daughters.

Beyond that, he is a man of mystery, even to himself. That he writes at all is most baffling since he can barely spell and gram­mar makes his head hurt. And science fiction! A taco puzzle wrapped in an enigma tortilla shell: only an average student in school, science was far from his best subject. He does like a good cooking show and has been observed staring at non-stick frying pans too long to be healthy.

Exactly when he got the foolish notion of becoming a writer is open to conjecture, but somehow he did and has been pub­lished in Writers of the Future XXI, Orson Scott Card's Intergalactic Medicine Show, online e-zines and other anthologies, as well as Tesseracts Fifteen: A Case of Quite Curious Tales.
Books:

Tesseracts Fifteen: A Case of Quite Curious Tales (2010 - story)
---

Roadifer, V. R.
V. R. Roadifer is a Northwest writer of fantasy, science-fiction, and paranormal mysteries. She gets her writing inspiration both from dreams and her real-life experiences as a Wiccan mystic.
Books:

Rigor Amortis (2011 - story)
---
Roberson, Chris
Chris Roberson's novels include Here, There & Everywhere, The Voyage of Night Shining White, Paragaea: A Planetary Romance, X-Men: The Return, Set the Seas on Fire, The Dragon's Nine Sons, Iron Jaw and Hummingbird, End of the Century, and Three Unbroken. Along with his business partner and spouse Allison Baker, he is the publisher of MonkeyBrain Books, an independent publishing house specializing in genre fiction and nonfiction genre studies.
Books:

Gaslight Grimoire: Fantastic Tales of Sherlock Holmes (2008 - story)
---
Roberts, Angela
Angela Roberts has been writing stories ever since she learned to write, and her second grade teacher published her for the first time in her school's literary journal. By day, she edits video game texts; by night, she edits and writes for The Gloaming Magazine, an online SF magazine.
Books:

Danse Macabre: Close Encounters with the Reaper (2012 - story)
---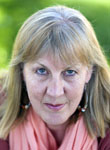 Robertson, Patricia
Born in the UK, Patricia Robertson grew up in B.C. and received her M.A. in Creative Writing from Boston University. Her most recent book is "The Goldfish Dancer: Stories and Novellas". Her first collection of fiction, "City of Orphans", was shortlisted for the Ethel Wilson Fiction Prize. Her work has been nominated for the Journey Prize, the CBC Literary Awards, the Pushcart Prize, and the National Magazine Awards (three times). A believer in fiction that has one foot on the ground and the other somewhere else, Robertson lives in Whitehorse, Yukon, with poet Erling Friis-Baastad and a very chatty husky.
Books:
---
Robinson, Spider
Since he began writing professionally in 1972, Spider Robinson has won the John W. Campbell Award for Best New Writer, three Hugo Awards, a Nebula, and numerous other international and regional awards. Most of his 36 books are still in print. His short work has appeared in magazines around the planet and in numerous anthologies. The Usenet newsgroup alt.callahans and its many offshoots, inspired by his Callahan's Place series, were an important non-porn network in early cyberspace.
In 2006 he became the only writer ever to collaborate at novel-length with First Grandmaster of Science Fiction Robert A. Heinlein, posthumously completing VARIABLE STAR at the request of the Heinlein estate. That same year, the US Library of Congress invited him to Washington D.C. to be a guest of the First Lady at the White House for the National Book Festival. In 2008 he shared the Robert A. Heinlein Award for Lifetime Excellence in Literature with his mentor Ben Bova.
Spider was regular book reviewer for Galaxy, Analog and New Destinies magazines for a decade, and contributes occasional book reviews to The Globe And Mail, Canada's national newspaper, for which he wrote a regular Op-Ed column, The Crazy Years, from 1996-2004. As an audiobook reader of his own and others' work, he has won the Earphones Award and been a finalist for the Audie. In 2001 he released Belaboring The Obvious, a CD featuring original music accompanied by Canadian guitar legend Amos Garrett. He has written songs in collaboration with David Crosby and with Todd Butler.
Spider was married for 35 years to Jeanne Robinson, a writer, choreographer, former dancer and teacher who died of biliary cancer in 2010. She was founder/Artistic Director of Halifax's Nova Dance Theatre during its 8-year history. The Robinsons collaborated on the Hugo-, Nebula- and Locus-winning Stardance Trilogy, concerning zero gravity dance and its role in communication in space. Spider and Jeanne met in the woods of Nova Scotia at the end of the 60s, and lived for their last two decades in British Columbia.
Books:

Compostela (Tesseracts Twenty) (2017 - editor)

---


Roche, Thomas S.


Thomas S. Roche's debut novel under his own name is "The Panama Laugh", a hardboiled near-term science fiction zombie apocalypse. He has edited three volumes of the Noirotica crime-noir anthology series, two anthologies edited with Nancy Kilpatrick (In the Shadow of the Gargoyle and Graven Images), and two vampire anthologies edited with Michael Rowe (Sons of Darkness and Brothers of the Night), and published two short story collections, Dark Matter and Parts of Heaven.




---


Roden, Barbara


Barbara Roden is a World Fantasy Award-winning editor and publisher and co-edits All Hallows, the journal of the Ghost Story Society. Her short stories have appeared in numerous publications, including Year's Best Fantasy and Horror: Nineteenth Annual Collection, Horror: Best of the Year 2005, Bound for Evil, Strange Tales 2, Gaslight Grimoire and Gaslight Grotesque, Poe (Solaris), Best New Horror 21, and Best Dark Fantasy and Horror 2009 Her first collection, Northwest Passages, was published in October 2009.

---


Roden, Chris


Biography currently unavailable.




---


Rogers, Ian


Ian Rogers is a writer, artist, and photographer. His short fiction has appeared in several publications, including Cemetery Dance, Supernatural Tales, All Hallows,On Spec, and Shadows and Tall Trees. He is the author of the dark fiction collection Every House Is Haunted and Supernoirtural Tales, a series of stories featuring supernatural detective Felix Renn.

Ian lives with his wife in Peterborough, Ontario.




---


Rolfe, Glenn


Glenn Rolfe is an author from the haunted woods of New England. He has studied creative writing at Southern New Hampshire University, and continues his education in the world of horror by devouring the novels of Stephen King and Richard Laymon. He, his wife, Meghan, and their two girls currently reside in Augusta, Maine.




---


Rollo, Gord


Gord has been writing since an early age, his desire to put pen to paper was strongly encouraged by his talented father. He is a member of The Horror Writer's Association with main interests in horror and science fiction, but also enjoys good suspense thrillers as well as comedy crime novels. Recently, he has also started dabbling in writing Motion Picture Screenplays.




---


Romine, Andrew Penn


Andrew Penn Romine lives in Los Angeles where he works in the visual effects and animation industry. His fiction appears online at Lightspeed Magazine and Crossed Genres as well as in the Edge/Absolute XPress anthologies Broken Time Blues: Fantastic Tales in the Roaring 20s and Rigor Amortis and in Fungi from Innsmouth Free Press. He has also contributed articles to Lightspeed Magazine and Fantasy Magazine. He's a graduate of the 2010 Clarion West workshop.




---


Rosamilia, Armand


Armand Rosamilia is a native New Jersey boy currently living in sunny Florida, where he chases his loving children, bothers his fiancée Kim, and watches the Boston Red Sox devoutly. He has several releases, including an urban horror novella, Death Metal, from Sam's Dot Publishing, an extreme zombie novella, Highway To Hell, from Rymfire eBooks, and several short stories in places like Twisted Dreams Magazine, Daily Bites of Flesh, and more.




---


Rose, Martin


Martin Rose resides in New Jersey, where he writes a range of fiction from the fantastic to the macabre, holds a degree in graphic design, and enjoys blurring the line between art and life.




---


Rose, Rhea (Updated August 2015)


Rhea Rose has published many speculative fiction and poetry pieces: Evolve, Tesseracts, 1,2,6,9,10,17, Transversions, On Spec, Talebones, Northwest Passges, Masked Mosaic, and Dead North. She has received honorable mentions in the Year's Best anthologies and was reprinted in Christmas Forever (edited by David Hartwell) and twice made the preliminaries for the Nebula Award. She edited poetry for Edge Science Fiction and Fantasy Publishing and for many years hosted the Vancouver Science Fiction and Fantasy (V-Con) writers' workshops. She is a teacher of creative writing and a graduate of CW '84. Her recent works include: Second Contact, Clockwork Canada, Art Song Lab and three Indie novels, The Final Catch: A Tarot Sorceress series. Twice an Aurora nominee, Rhea has a MFA in creative writing.




---


Rowe, Rebecca


Rebecca Rowe is a freelance writer, published author and member of the National Space Society and The Mars Society. She has M.A.'s in Journalism and International Relations. Her short work / poetry has been published in Polyphony, Ascent Magazine, and Sol Magazine. Rebecca is a graduate of the Clarion Science Fiction & Fantasy Writers' Workshop (Nina Kiriki Hoffman, Suzy McKee Charnas, Nancy Kress, Andy Duncan, Kelly Link, Gordon Van Gelder, and Jeff Ford).

"For better or worse, I was born and raised on Earth (like many of us), where I discovered a few things: hobbits, Spock, dating, horseback riding, corporate America and Baudrillard.

"Over time, I've learned to travel and became sadly addicted. I think now, if I have the chance, I'll live in Kobe, Japan. Briefly, I've lived in lots of other places: California, Melbourne, Australia, D.C., Connecticut, Virginia and Aix-en-Provence, France. No matter where I'm living, I'm a Colorado girl, so branded behind the left knee. Denver happens to be where I am, as I write you this note.

"In-between and while working, and after kind of growing up, I did my undergrad at the University of Denver and a Master's there in Journalism/Mass Communications. I also went to the University of Southern California and received a Master's in International Relations so maybe I've developed a fetish for chalkboards and classrooms. Beyond that, well, I've done a lot of technical writing for places few people have ever heard of outside of IT, except MapQuest — where you may have downloaded a map.

"Today, when I'm not writing, I read everything and enjoy works by Haruki Murakami, Jorge Luis Borges and Italo Calvino or young adult novelists like Philip Pullman or Science Fiction authors the Strugatsky brothers, Richard Adams, Greg Egan, Sheri Tepper and ...that list is almost endless, or a fantasy novel by Susanna Clarke and shorts by Kelly Link or Bruce Holland Rogers. And then, when not writing or reading, there is the world of film with directors: Kurosawa, Tarkovsky, Kubrick, Herzog, McAbee's offbeat musical The American Astronaut, and Miyazaki's eight anime films or Otomo's Akira or Oshii's Ghost in the Shell or well, that list also is too long. Tristram Shandy: A Cock and Bull Story is a recent personal favorite. Getting outside once in a while is also a good thing so I'm a runner and also walk the dog, as long as there are no squirrels. The dog wants to dine on live squirrel; she dreams of it and even runs up trees in her sleep.

"That's probably more than you wanted to know about me so I'll stop here. If you get the chance to read Forbidden Cargo and the others soon to come, more than anything, I hope the actionquest gives you some small pleasure and strikes a flame in you for a new train of thought."

---


Rubin, Dan


Dan Rubin makes his home in Pouch Cove, Newfoundland where he works as a writer, musician and independent publicist. His short stories and poetry have won awards and been published in Convolvulus, OnSpec and Canadian Composer. He is the author of Salt on the Wind: the Sailing Life of Allen and Sharie Farrell, a biography published by Horsdal and Schubart (Victoria, BC) in 1996. Dan is also a recording artist with five albums of original music released to date.




---


Ruby, Jacob


Jacob Ruby lives in Kansas City with his wife, who is also a writer. He received his BFA in painting, is a 3D illustrator and animator by trade, and spends the rest of his creative energies working on sci-fi, fantasy, and horror stories.




---


Runté, Robert


Robert Runté is an Associate Professor in the Faculty of Education at the University of Lethbridge and an editor with Five River Books. As an academic, editor, reviewer, and organizer, Robert has been actively promoting Canadian SF for over thirty years. He was a founding Director of NonCon, Context89, and SF Canada, and has served on the Boards of the ESFCAS, On Spec Magazine, Tesseract Books, and The Writers Guild of Alberta. In addition to dozens of conference papers, journal articles, book chapters, and a half dozen entries in the Encyclopedia of Literature in Canada, Robert has edited over 150 issues of various SF newsletters. In 1996, he co-edited (with Yves Maynard) the Tesseracts5 anthology.

His national SF newsletter New Canadian Fandom, garnered two Aurora Awards in 1989 and 1990. He is currently working on a textbook for use in Canadian university SF courses.




---


Ryman, Geoff


Geoff Ryman carries a Canadian passport and finds it the most logical thing to describe himself as being. His novella Unconquered Country (first published in Interzone, then as a book in 1986) won the World Fantasy Award and British Science Fiction Association Award. His 1989 novel The Child Garden won the Arthur C. Clarke Award and the John W. Campbell Memorial Award (first place). His mainstream novel Was won the Eastercon Award and was produced professionally as a play. The musical version of Was opened in Dayton, Ohio in 2004. 253 a novel for the Internet in Seven Cars and a Crash was the online form in 1996 and now more than looks its age. The 1998 book version 253 the Print Remix won the Philip K. Dick Award. His other novels include The Warrior who Carried Life (1985), Lust (2000) and Air (2004). He also led the web design team that designed the first websites for the British Monarchy and No. 10 Downing Street.




---


Saberhagen, Fred


Fred Saberhagen is the author of many popular sci­ence fiction and fantasy books including the Berserker series, Swords trilogy and Lost Swords series. A special tip of the deer­stalker for the classic novels The Holmes-Dracula File and Séance for a Vampire.




---


Saintcrow, Lilith


Lilith Saintcrow is the author of several paranormal romance, urban fantasy, and young adult series, including the "Jill Kismet" and "Strange Angels" series. She lives in Vancouver, Washington, with her children, several cats, and other strays.




---


Salani, Lawrence


After having completed an associate diploma in fine arts, Lawrence Salani decided that writing would help spur his imagination. He has always been interested in horror stories since schooldays, favourite writers being H.P. Lovecraft, Clark Ashton Smith, and favourite artist/writers Austin Spare and William Blake. Horror and death are analogous. His published works include: "A Fragment of Yesterday" with Eclecticism E-Zine and "Summer Heat" in the anthology Night Terrors.




---


Saville, Jonathan


Jonathan Saville is the pen-name of the author who holds a Master's in Mathematics and has bounced between teaching and working in the computer field since 1970. For the last twelve years he has been a self-employed computer consultant working in the Edmonton, Alberta, area. He is married with four boys. His wife is a C.A. who is currently consulting to the provincial government.




---


Savory, Brett Alexander


Brett Alexander Savory is the Bram Stoker Award-winning co-publisher of ChiZine Publications, has had nearly 50 short stories published, and has written two novels. His horror-comedy novel, The Distance Travelled, was released in 2006, followed by In and Down in 2007. His first short story collection, No Further Messages, was released in November 2007. He co-edited Tesseracts Fourteen: Strange Canadian Stories with John Robert Colombo and is now at work on his third novel, Lake of Spaces, Wood of Nothing. He lives in Toronto with his wife, writer/editor Sandra Kasturi

---


Sawyer, Robert J.


Robert J. Sawyer is one of the most successful Science Fiction authors in Canada and the world. He has written numerous novels which have been translated into several languages, and has contributed to a number of anthologies and publications. He was part of the group that founded Vision TV, the world's only multi-faith television service, and hosts the Vision series Supernatural Investigator. He has won the Hugo, Nebula, Aurora, Seiun, Galaxy, Audie, Skylark, Homer, Hal Clement, John W. Campbell Memorial, and Arthur Ellis Awards, as well as a number of other prestigious Science Fiction accolades.





---


Scearce, Steven James


Steven James Scearce is a writer by profession. He is a former journalist and assistant editor for a Midwestern arts and entertainment magazine. At present, he concentrates most of his creative efforts on the sci-fi web fiction series, Unknown Transmission. He resides in Kansas City.




---


Schlecht, Andrea


Andrea Schlecht was born in Germany, but grew up in Hamilton, Ontario. She later moved to Ottawa with her husband where they raised a family. She has now retired from her day job as an archivist — but not from writing. Her stories and poems have appeared in Realms of Fantasy, Prairie Fire, Dreams and Nightmares, Bywords and other magazines, both genre and literary.




---


Schmidt, Matthew Jordan


Matthew Jordan Schmidt lives in Vancouver and teaches academic writing at the University of British Columbia. He has been published in a number of speculative fiction magazines, including On Spec, Sounds of the Night and Collective Fallout. Matthew has also published a number of critical reviews in Canadian Literature. He has recently finished writing his first young adult fantasy novel and is working on a second. His next project will be a novel in French.




---


Schofield, Holly


Holly Schofield's voracious appetite for science fiction took hold long before she was allowed into "that" section of the Toronto public library.

Her professional life has serendipitously given her the prerequisites for writing fiction: living in multiple locales and experiencing different cultures. Born in Toronto, her time now is split between her Alberta home and her writing cabin on the West Coast.




---


Schonberg, Lance


Lance Schonberg lives in eastern Ontario, Canada with his wife, children, feline overlords, and a growing menagerie of small pets. Previous careers include bookseller, cubicle dweller, number cruncher, and craps dealer. His work has appeared or is forthcoming in a number of print and online publications.




---


Schroeder, Karl


Karl Schroder has had his work published in several anthologies including Barnes and Noble's A Horror A Day. In addition he was the president of SF Canada from 1996-97 and has been twice nominated for the Aurora Award, winning with David Nickle in 1993 for their short story "The Toy Mill".

---


Sellar, Gord


Gord Sellar was born in Malawi, then emigrated to Canada with his family as a small child. He grew up in Nova Scotia and Saskatchewan and studied at the University of Saskatchewan and Concordia University in Montreal. He's been living as an expatriate in South Korea since 2002. His work has appeared in such venues as Nature's Futures and Rudy Rucker's webzine Flurb. He is a graduate of Clarion West 2006.

---


Sellers, Peter


Peter Sellers lives in Toronto. He occasionally writes short stories. Several of these have been published in Ellery Queen Mystery Magazine and Alfred Hitchcock Mystery Magazine. His dark fantasy work has appeared in the Northern Frights series, edited by Don Hutchison. In addition, he has edited thirteen crime fiction anthologies.




---


Senese, Rebecca M.


Based in Toronto, Canada, Rebecca M. Senese writes horror, mystery, and science fiction, often all at once in the same story. She garnered an Honorable Mention in "The Year's Best Science Fiction" and has been nominated for numerous Aurora Awards. Her work has appeared in TransVersions, Future Syndicate, Deadbolt Magazine, On Spec, The Vampire's Crypt, Storyteller, and Into the Darkness, among others. When not serving up tales of the macabre, she dresses up as a zombie or vampire and volunteers at haunted attractions in October to scare all the unsuspecting innocents. She also tends to her rabbits, Domino and Gunther, to stop them from embarking on their plans for world domination.




---


Sernine, Daniel


Daniel Sernine was born in 1955 in Montréal, where he still lives. With 39 books published since 1979, he has established himself as one of the most prolific and versatile Québec writers of fantasy and science fiction, both for adults and young readers. He has also published over 80 stories and novellas in magazines, fanzines and anthologies in Québec, Canada, France and Belgium. He is the editor of a line of juvenile novels for Mediaspaul, as well as the publisher of Lurelu, a professional magazine devoted to children's literature, and has been associated with the magazine Solaris almost since its inception in 1974. His works have repeatedly garnered prizes, including the Grand prix de la science-fiction et du fantastique québécois in 1992 and 1995. Five of his stories have appeared in translation in earlier Tesseracts anthologies, and four of his juvenile novels were published in English by Black Moss Press.




---


Sequeira, Christopher


Christopher Sequeira has written for The Passengers Log — the journal of The Sydney Passengers — Sherlock Holmes Society of Australia. He's also worked on scripts for international comic-book publishers including DC Comics and Marvel Entertainment and had horror and mystery stories appear in a range of publications.

---


Seybold, Grace


Grace Seybold has lived in Montreal since 2001. She graduated from McGill University in East Asian Studies. "Intersections" is her second piece of fiction to see print. She has written nonfiction for The Montreal Gazette, the Westmount Examiner, and Polymancer Magazine.




---


Shainblum, Mark


Mark Shainblum is the co-creator of Northguard and Angloman. He received an Aurora Award for co-editing Arrowdreams: An Anthology of Alternate Canadas.




---


Sharp, Jason


Jason Sharpis a writer based in Ontario.




---


Shirley, John


John Shirley's books include the novels Demons, Crawlers, City Come A-Walkin', Eclipse, Cellars, and In Darkness Waiting; his story collections include Black Butterflies (which won the Bram Stoker award), Living Shadows, Really Really Really Really Weird Stories and the forthcoming In Extremis: The Most Extreme Short Stories of John Shirley. He has had stories in two Year's Best collections, and is thought to be seminal in the cyberpunk movement. He was co-screenwriter of the film The Crow, and has written scripts for television. His newest novels are Black Glass from ESP, and Bleak History from Simon and Schuster.




---


Short, Stephanie


Stephanie Short was born in Newfoundland and has lived in three other provinces since. Currently, she lives in Sydney, Nova Scotia with her fiancé John and three enormous cats. She divides her time between writing, knitting, and convincing the neighbourhood children that she is actually a witch.




---


Silverman, Leah


Leah Silverman saw Star Wars at the age of five, and knew immediately afterwards that she wanted to create universes the way George Lucas did. She became a writer, and had her first story published in the Tesseracts 3 anthology when she was eighteen. Since then she has been published in On Spec, Challenging Destiny Magazine, Parsec Magazine, and textbooks for fiction and language arts in Canada. In the inauspicious year of 2001, she moved to Texas for her beloved husband's job. She now lives and writes in College Station, where she also raises her wonderful son, negotiates daily with three cats, and is still trying to get used to the high temperatures.




---


Sinclair, Alison

"I was born in Colchester, England, raised in Edinburgh, Scotland, and Victoria, B.C. I graduated from the University of Victoria with a B.Sc. Honors Chemistry, Major Physics, and from McMaster University with a Ph.D. in Biochemistry. As a post-Ph.D. fling I attended the (alas no longer extant) Writing I workshop at the Banff Center School of Fine Arts. Subsequently I worked as a postdoctoral scientist in Boston, USA and Leeds, England, before entering the University of Calgary in 1995 to study Medicine. I graduated in May 1999, having taken a study leave to write CAVALCADE, spent a year as a resident in Anatomic Pathology at Calgary and worked as the Editorial Fellow at the Canadian Medical Association Journal in Ottawa, until June 2001.

My first "novel", lost in one of those moves, was a handwritten Robinsonade entitled Shipwrecked on an Island, produced when I was eight. I glommed onto science fiction during a summer spent in Edmonton when I was thirteen, when I discovered John Wyndham's novels in the bookshelf owned by the son of the family whose house we were renting. My first published novel, LEGACIES, came out in February 1995 from Millennium, the science fiction imprint of Orion, London - which cuts a fairly long story short, since it was five years plus in the writing and another two in the revising. It garnered good reviews and a spot on Locus' Best of Year List. BLUEHEART was completed during my first year of medical school, and published in November 1996. CAVALCADE was published in November 1998 and shortlisted for the Arthur C. Clarke Award for that year. My fourth solo novel, OPAL, dealing with the trials and tribulations of a shamanistic practitioner on a poorly terraformed planet, has started to make the rounds of publishers and I am easing into my fifth, working title WAIORA.

As to why I write science fiction: To indulge a passion for knowledge of all kinds and science and medicine in particular. I have an excuse to read about everything from oceanography to nanotechnology, from color theory to the history of microscopy. I enjoy world-building - the devastated ecology of Burdania, the jungle of Taridwyn (both in LEGACIES), the ocean world of BLUEHEART, the alien spacecraft of CAVALCADE and the ice and tundra of OPAL, and the various worlds of WAIORA. And I like to be able to ditch all assumptions and conventional wisdom and start entirely from scratch, running my fictional "thought experiments" (Ursula Le Guin's words) according to any parameters I please. Science fiction gives my imagination elbow room.

Before writing took over my "spare time", I fenced competitively, competing with the McMaster Varsity Squad, and studied archery and Aikido in an admittedly dilatory fashion. I have been a member of a variety of large choruses, most recently the Leeds Philharmonic Chorus and the Calgary Festival Chorus. I read voraciously and omnivorously, swim, and dabble in website building.

Alison currently lives in Montreal, Canada.

---


Skeet, Michael


Michael Skeet is a journalist, editor, and two-time Aurora Award winner who is in his third decade of writing fantasy and science fiction. His work has appeared in three previous Tesseracts anthologies, and he coedited Tesseracts 4 with Lorna Toolis. In addition he is one of the founding members of SF Canada, the association of professionals within the Canadian speculative fiction community.




---


Skelton, Robin


Robin Skelton is a senior Canadian writer who has published several books of poetry in addition to his fantasy works. He is also a practicing white witch and has written several book on witchcraft theory and practice.




---


Smedman, Lisa


Lisa Smedman is the author of 20 books, an ecclectic collection of alternate history, science fiction, fantasy, gaming tie-in novels, local history books, and children's books. One of her Forgotten Realms novels became a New York Times bestseller.

She has also written three one-act plays that were produced by a local theatre company, and has dabbled in writing screenplays and comic books.

She is also a game designer, with dozens of published RPG products, including a host of adventures and soucebooks for the Advanced Dungeons & Dragons Ravenloft and Dark Sun worlds. She's also done game design work for the RPGs Cyberpunk, Indiana Jones, Star Wars, Deadlands, and Millennium's End.

She also designs tabletop miniatures games and board games.

She's been a journalist since 1984. This was her "day job" until 2008, when she began teaching game design at the Art Institute of Vancouver.




---


Smith, Douglas


Douglas Smith is an award-winning author of speculative fiction, with over a hundred short story sales to professional markets in thirty countries and two dozen languages.

His collections include Chimerascope, Impossibilia, and La Danse des Esprits, a translated fantasy collection published in France.

Doug has twice won Canada's Aurora Award, and has been a finalist for the international John W. Campbell Award, the Canadian Broadcasting Corporation's Bookies Award, Canada's juried Sunburst Award, and France's juried Prix Masterton and Prix Bob Morane. A multi-award winning short film has been made based on Doug's story "By Her Hand, She Draws You Down," and films based on other stories are also in the works.




---


Soles, Caro


Caro Soles is the founder of Bloody Words, Canada's biggest annual mystery convention. Her work includes mysteries, erotica, gay lit and science fi ction. She received the Derrick Murdoch Award from the Crime Writers of Canada for her work in the mystery field and was short listed for the Lambda Literary Award.




---


Somer, Bradley


Bradley Somer lives in Calgary, Alberta. He has had fiction published in many literary journals including Matrix, Qwerty, Carousel, Existere, Filling Station, Grimm Magazine, The Scrivener Review, The Nashwaak Review and in John B. Lee's anthology Body Language (Black Moss Press). Several of his works have dabbled in dark matters.




---


Sommerlad, Uwe


Uwe Sommerlad has over the years published many reviews, articles and essays in many periodicals, and a few books in Germany, but his work also appears in English language magazines. He has also worked as an actor on stage and on television in Germany. He was once invited by the University of Siegen to portray Edgar Allan Poe, reading some of Poe's stories and, in character, answering questions from the audi­ence. His afterword to the German edition of Basil Copper's The Vampire in Legend and Fact, covering the thirty years since the book's original publication, was nominated for a Nyctalus Award. He lives in Frankfurt am Main, Germany.




---


Sparling, Jennifer


Jennifer Sparling came to Prince George just over two years ago not expecting life to change as much as it did. One of the first people she met was Lynda Williams, who gave her an opportunity to utilize that long lost passion for spelling, grammar, and punctuation! She has an English degree and wrote for several university papers while in school in Quebec. She grew up in Vancouver and is now a happy and successful travel agent in Prince George.




---


Spears, Heather


Heather Spears is a writer and artist who has held over 75 solo exhibitions of her work and illustrated and written numerous books and articles. In 1989 she was awarded the Canadian Governor General's Award for poetry. She currently lives in Denmark.

---


Spencer, Hugh


Hugh Spencer was born in Saskatoon, lives in Toronto and has worked as a cultural consultant in the United Kingdom, Hong Kong and Mainland China, Korea, Australia, Germany, the United States and Singapore. Hugh has published stories in magazines such as On Spec, Interzone and Descant and has twice been nominated for the Aurora award — the first time for his story "Why I Hunt Flying Saucers" the second for his work as co-curator for the National Library of Canada's exhibition on Canadian fantasy and science fiction. Hugh has also adapted many of his stories for the Satellite Network of National Public Radio as well as the original plays "21st Century Scientific Romance" and "Amazing Struggles, Astonishing Failures and Disappointing Success."

---


Stanton, Steve


After twenty years publishing "spiritual fiction" in the fanzine Dreams & Visions, Steve Stanton authored the "psipunk" trilogy, The Bloodlight Chronicles, followed by Freenet. His science-fiction stories have been published in sixteen countries in a dozen languages. He currently serves as President of SF Canada and lives with his wife, Wendy, on their riverfront retreat in Central Ontario.




---


Starkey, Lucia


Lucia Starkey grew up with one foot in the world of elitist academia and the other planted in development projects; an in-between place where fairies still flourish.




---


Steendam, Christine


Christine Steendam has been writing stories since she could put pen to paper and form words. Her debut novel, Heart Like an Ocean was published in 2015. Christine makes her home in Manitoba with her husband, two kids, and horse.




---


Steinfeld, J. J. (Updated February 2017)


Fiction writer, poet, and playwright J. J. Steinfeld lives on Prince Edward Island, where he is patiently waiting for Godot's arrival and a phone call from Kafka. While waiting, he has published seventeen books, including Disturbing Identities (Stories, Ekstasis Editions), Should the Word Hell Be Capitalized? (Stories, Gaspereau Press), Anton Chekhov Was Never in Charlottetown (Stories, Gaspereau Press), Would You Hide Me? (Stories, Gaspereau Press), Misshapenness (Poetry, Ekstasis Editions), Identity Dreams and Memory Sounds (Poetry, Ekstasis Editions), Madhouses in Heaven, Castles in Hell (Stories, Ekstasis Editions), and An Unauthorized Biography of Being (110 Short Fictions Hovering Between the Absurd and the Existential, Ekstasis Editions). His short stories and poems have appeared in numerous periodicals and anthologies internationally, and over fifty of his one-act plays and a handful of full-length plays have been performed in Canada and the United States.




---


Stewart, Sean


Best-selling novelist Sean Stewart has won his fair share of awards over the years for his works of fantasy, science fiction, and magic realism.

Among the many honours the University of Alberta (and Old Strathcona High School) graduate has earned are an Arthur Ellis Award for best Canadian mystery for his debut novel, the dystopian detective thriller Passion Play, two Aurora Awards for best Canadian SF and Fantasy novel, for both Passion Play and his young adult fantasy, Nobody's Son, and a World Fantasy Award for his futuristic romance, Galveston.

In 2012, he added a new and surprising award to his shelf: an Emmy, for his role as one of the executive producers of the on-line digital HD program, Dirty Work. The show, which is available for download free, and commercial-free, won the Emmy for outstanding creative achievement in interactive media, for original interactive television programming. It was the first time the Academy has given the award to a show created only for an online audience.




---


Stone, Eric James


A Nebula Award winner and Hugo nominee, Eric James Stone has been published in Year's Best SF, Analog, Daily Science Fiction and other venues. Eric is a Writers of the Future winner and a graduate of Orson Scott Card's Literary Boot Camp and the Odyssey Writing Workshop. He is an assistant editor at Intergalactic Medicine Show. Eric lives in Murray, Utah, with his wife, Darci, a high school physics teacher.




---


Storey, Peter


Peter Storey was born and raised in Atlanta, Georgia. After travelling the world for close to six years and living in Japan for four years, courtesy of the US Navy, he immigrated to Canada and has lived in Edmonton, Calgary, Vancouver, and Victoria before returning to Calgary to settle. He is a graduate of the Alberta College of Art and Design and is the writer/artist for the web comic "Sam's World" published by the Beacon News.




---


Strantzas, Simon


Simon Strantzas is the critically-acclaimed author of the Nightingale Songs, Cold to the Touch, and Beneath the Surface. Strantzas's tales have appeared in The Mammoth Book of Best New Horror, Cemetery Dance, PostScripts, and have been nominated for the British Fantasy Award. He currently lives in Toronto, Ontario, with his wife and a dark storm cloud that follows him wherever he goes.




---


Stueart, Jerome


Jerome Stueart makes his home in the Yukon Territory. Hailing from Missouri and West Texas, Jerome came up to the Yukon to work on northern science fiction. He fell hard for the place. Stueart is a graduate of Clarion Science Fiction and Fantasy Workshop in San Diego (2007) and of the Lambda Literary Retreat for Emerging LGBT Voices (2013). He has been published in Fantasy, Geist, Joyland, Geez, Strange Horizons, Ice-Floe, Redivider, On Spec, Tesseracts Nine, Tesseracts Eleven, Tesseracts Fourteen and Evolve: Vampire Stories of the New Undead. He earned honourable mentions for both the Fountain Award and Year's Best Science Fiction 2006. He co-edited Inhuman. As a cartoonist he was featured in the Yukon News, and as a journalist he wrote for Yukon, North of Ordinary, Air North's in-flight magazine. He's worked as a janitor, a trolley conductor, an embedded reporter in a remote northern research station, a Religious Education director, and a marketing director. He wrote five radio series for CBC, and one of them, Leaving America, was heard around the world on Radio Canada International. Jerome has taught creative writing for 20 years, and taught an afterschool course in fantasy and science fiction writing for teens for three years. He teaches a workshop he designed called Writing Faith in churches across Canada and the USA.




---


Sun, Amanda


Amanda Sun grew up in Deep River, Ontario, where she learned to ride horses on the same Wylie Road as in "Fragile Things." Sadly no unicorns there, but they could be quite possibly roam­ing Algonquin Park.

When Sun isn't writing into the wee hours while her daughter sleeps, she's knitting, gaming, and sewing costumes. Her love of cultures has led her to study Japanese, French, Ojibwe, Latin, and Middle Egyptian hieroglyphic—and to complete a degree in Classical and Near Eastern Archaeology.

Sun won the 2007 Room Magazine Fiction Contest, and was also published by Drollerie Press in the anthology Playthings of the Gods. She's currently hard at work on her YA Fantasy novel set in Japan.

Sun interns at Harlequin TEEN, where she gets to work with fabulous YA books—and booklovers — all day.




---


Sutter, James Lafond


James Lafond Sutter is an award-winning game designer, author, and musician, as well as the fiction editor for Paizo Publishing. His debut novel, Death's Heretic, was published in 2011, and his short fiction has appeared in such venues as Black Gate, Apex Magazine, and the #1 Amazon bestselling Machine of Death. In addition, his anthology Before They Were Giants pairs the first stories of science fiction greats such as Ben Bova, Cory Doctorow, Larry Niven, and William Gibson, with new interviews and writing advice from the authors themselves. James lives in the Ministry of Awesome, a house in Seattle with five roommates and a fully functional death ray.




---


Swails, Kelly


Kelly Swails is a web editor and writer whose work has appeared in several anthologies. When she's not writing she reads, knits, or hangs out with family and friends. There's an internet rumor that she sleeps occasionally, but that has yet to be proven.




---


Takis, John


John Takis is a library assistant and freelance writer, whose short stories have appeared in multiple anthologies, including several volumes of Star Trek: Strange New Worlds. His previous Arthur Conan Doyle pastiche, a Sherlock Holmes adventure titled "Apitoxin," was published in the anthology This Is How You Die. His nonfiction writing includes liner notes for more than 75 albums of film and television music. John currently resides in his home state of Michigan.




---


Tarvin, Brandie


Brandie Tarvin. As the editor of Tied-In, the International Association of Media Tie-In Writers (IAMTW) newsletter, Brandie Tarvin has her finger on the pulse of every author who produces fiction with other people's characters. Her first published work, a short story in the Transformers: Legends anthology, was based on the popular toy series. Tarvin is now a regular contributor of prose material for the Shadowrun series of role playing games and related fiction. Tarvin writes for the Blue Kingdoms fantasy series edited by Jean Rabe and Stephen D. Sullivan and is a freelance author for Catalyst Game Labs. She is working on Latchkeys, a collaborative new YA series, is a member of the Science Fiction and Fantasy Writers Association of America (SFWA), the Horror Writer's Association (HWA), the IAMTW and attended the Viable Paradise writing workshop in 2009. She also works as Publication Coordinator at Musa Publishing's Urania imprint.




---


Taylor, Lucy


Lucy Taylor is the author of seven novels, including the Bram Stoker-award winning The Safety of Unknown Cities, and over a hundred short stories. Upcoming publications include stories in Exotic Gothic 4 and The Mammoth Book of Best of the Best New Erotica. She lives in Pismo Beach, CA.




---


Tem, Steve Rasnic Tem & Melanie


Steve Rasnic Tem & Melanie Tem. STEVE RASNIC TEM is a writer of short stories. They can be found in Onion Songs (Chomu); Celestial Inventories (ChiZine); and Twember (NewCon Press). His stand-alone novella is In the Lovecraft Museum<,i>.
<
MELANIE TEM's work has received the Bram Stoker, International Horror Guild, British Fantasy, and World Fantasy Awards, as well as a nomination for the Shirley Jackson Award. She is also a published poet, an oral storyteller, and several of her plays have been produced. Stories have recently appeared in Interzone and Crimewave.




---


Thomas, Bevan


Bevan Thomas, a driving force of the Cloudscape Comics Society, writes and edits comics and fiction in Vancouver.




---


Tocher, David


Born and raised in Northern British Columbia, David Tocher now lives in Montreal, Quebec, where he's currently at work on a novel. He appreciates literature which explores the paranormal and the dark side of human nature. He also loves heavy metal music. He is a member of the Horror Writers Association and International Thriller Writers.




---


Toolis, Lorna


Lorna Toolis is an editor and Branch head of the Merril Collection of Science Fiction, Speculation, and Fantasy in Toronto Canada.




---


Totton, Sarah


Sarah Totton is a graduate of the Clarion and Odyssey workshops. Her short fiction has appeared in the anthologies Love Stories, Fantastical Visions III, Realms of Fantasy, Polyphony 5, The Nine Muses, Tesseracts Nine, and Tales of the Unanticipated. She is a Third Place winner in the 2005 L. Ron Hubbard's Writers of the Future Contest.




---


Travis, Tia V.


Tia V. Travis's novella, "Down Here in the Garden," was a finalist for the World Fantasy Award and the International Horror Guild Award. Her stories have been reprinted in The Year's Best Fantasy and Horror and have appeared in such publications as Poe's Children: The New Horror, Exotic Gothic 2, Subterranean Online, and Wild Things Live There: The Best of Northern Frights. Travis was born in rural Manitoba where her father was a farmer and a miner with the Hudson's Bay Company. She spent most of her life in and around Calgary, Alberta, before relocating to Northern California. She now lives in the San Francisco Bay Area with her husband, author Norman Partridge, and their baby daughter, Neve Rose.




---


Tremblay, Leanne


Leanne Tremblay is a new writer of fantasy for children and teens. "Survival of the Fittest" is her first published story. She was inspired by the idea that history is largely written by the victors, not the vanquished. A graduate of the University of British Columbia and a long-time technical writer, she lives with her husband and two boys in a little seaside town near Vancouver, BC.




---


Trenholm, Hayden


Hayden Trenholm's short fiction has appeared in On Spec, TransVersions, Tesseracts 6, Neo-Opsis, Challenging Destiny, Talebones and on CBC radio. His plays have been produced in Alberta and Saskatchewan and on CBC radio. In 1993, his play, Man of No Name, was a finalist in the Theatre BC play competition and in 1994, he won the 28th Alberta Playwrting Competion with The Book of Rose. His short stories, 'The Luck of Willie Lumen', 'Like Monsters of the Deep' and 'Lumen Essence' were nominated for an Aurora Award (Canada's SF Awards) in 2005, 2006 and 2007 respectively. In 2008, after a record fourth consecutive short fiction nomination, he won the Aurora for his novella, 'Like Water in the Desert'. His first novel, A Circle of Birds, was published by Anvil Press. His novel, Defining Diana, was released by Bundoron Press in 2008 and was nominated for an Aurora Award in the long fiction category. A sequel, Steel Whispers, was published in August 2009. He lives with his wife and fellow writer, Elizabeth, in Ottawa where he does research for the Senator for the Northwest Territories.

---


Trudel, Jean-Louis


Jean-Louis Trudel is the author of 23 novels written in French, as well as dozens of other short stories and essays. He has won the Aurora Award in 1994, 1996, 1997, 1999 and 2001, and was also awarded the Grande prix de la science-fiction et du fantastique québécois in 2001. His work has been translated into English, French, Russian, and Romanian.




---


Truscott, Gerry


Gerry Truscott has been an editor, writer, and publisher for more than twenty years. He has also contributed to several anthologies and speculative fiction magazines and is the current publisher/editor for the Royal British Museum. He lives in Victoria, Canada.




---

[NEXT PAGE]