---
Kane, Paul [UPDATED 2020-08-10]


Paul Kane is the award-winning, bestselling author and editor of over a hundred books – including the Arrowhead trilogy (gathered together in the sellout Hooded Man omnibus, revolving around a post-apocalyptic version of Robin Hood), The Butterfly Man and Other Stories, Hellbound Hearts, The Mammoth Book of Body Horror and Pain Cages (an Amazon #1 bestseller).

His non-fiction books include The Hellraiser Films and Their Legacy and Voices in the Dark, and his genre journalism has appeared in the likes of SFX, Rue Morgue and DeathRay. He has been a Guest at Alt.Fiction five times, was a Guest at the first SFX Weekender, at Thought Bubble in 2011, Derbyshire Literary Festival and Off the Shelf in 2012, Monster Mash and Event Horizon in 2013, Edge-Lit in 2014 and 2018, HorrorCon, HorrorFest and Grimm Up North in 2015, The Dublin Ghost Story Festival and Sledge-Lit in 2016, IMATS Olympia and Celluloid Screams in 2017, plus Black Library Live and the UK Ghost Story Festival in 2019, as well as being a panellist at FantasyCon and the World Fantasy Convention, and a fiction judge at the Sci-Fi London festival.

A former British Fantasy Society Special Publications Editor, he is currently serving as co-chair for the UK chapter of The Horror Writers Association. His work has been optioned and adapted for the big and small screen, including for US network primetime television, and his novelette 'Men of the Cloth' has just been turned into a feature by Loose Canon/Hydra Films, starring Barbara Crampton (Re-Animator, You're Next). His audio work includes the full cast drama adaptation of The Hellbound Heart for Bafflegab, starring Tom Meeten (The Ghoul), Neve McIntosh (Doctor Who) and Alice Lowe (Prevenge), and the Robin of Sherwood adventure The Red Lord for Spiteful Puppet/ITV narrated by Ian Ogilvy (Return of the Saint).

Paul's latest novels are Lunar (set to be turned into a feature film), the Y.A. story The Rainbow Man (as P.B. Kane), the sequels to RED – Blood RED & Deep RED – the award-winning hit Sherlock Holmes & the Servants of Hell, Before (an Amazon Top 5 dark fantasy bestseller) and Arcana. He also writes thrillers for HQ/HarperCollins as PL Kane, the first of which, Her Last Secret, came out in January 2020. Paul lives in Derbyshire, UK, with his wife Marie O'Regan and his family. Find out more at his site www.shadow-writer.co.uk which has featured Guest Writers such as Stephen King, Neil Gaiman, Charlaine Harris, Robert Kirkman, Dean Koontz and Guillermo del Toro.



---
Kasturi, Sandra
Sandra Kasturi is a poet, writer and editor. She edited the speculative poetry anthology, The Stars as Seen from this Particular Angle of Night. Her poetry has appeared in various magazines and anthologies, including several of the Tesseracts anthologies, On Spec magazine, contemporary Verse 2, Prairie Fire, TransVersions, Strange Horizons, and 2001: A Science Fiction Poetry Anthology. She has three chapbooks out, and her most recent publication is the cultural essay, "Divine Secrets of the Yaga Sisterhood" which appears in the anthology, Girls Who Bite Back. She won the ARC Poem of the Year award in 2005 and the Whittaker Prize for poetry in 2010 and has received four Honourable Mentions in The Year's Best Fantasy & Horror. She is currently working on another poetry collection, Come Late to the Love of Birds, and two novels: a mythological noir and a steampunk epic involving the British East India Company, the Pinkerton Agency, Harry Houdini and zombies. Sandra is the grant administrator and a judge for the Speculative Literature Foundation's Older Writers' Grant, and is a founding member of the Algonquin Square Table poetry workshop. She runs her own imprint, Kelp Queen Press. She is a member of SF Canada, SFPA, the League of Canadian Poets, and the Algonquin Square Table Poetry Workshop, and has won a Bram Stoker Award for her editorial work at the on-line magazine, ChiZine. During the day, Sandra works as a production coordinator at YTV. She lives in Toronto with her husband, co-publisher/writer Brett Alexander Savory.
---
Kellough, Janet
Janet Kellough is an author and storyteller who has written and performed in numerous stage productions that feature a fusion of spoken word and music. Her published works include The Thaddeus Lewis Mystery Series (On the Head of a Pin, Sowing Poison, 47 Sorrows, The Burying Ground Wishful Seeing and The Heart Balm Tort); two contemporary novels The Palace of the Moon and The Pear Shaped Woman; and the semi-non-fictional Legendary Guide to Prince Edward County. Janet lives in rural Ontario, Canada with a husband, miscellaneous critters and thousands of red cedar trees.
---
Kelly, Michael
Michael Kelly is the Series Editor for the Year's Best Weird Fiction. He was born in Charlottetown,Prince Edward Island, and raised in Toronto. His fiction has appeared in Black Static, The Mammoth Book of Best New Horror. Best New Horror 21, the Hint Fiction Anthology, PostScripts, Supernatural Tales, Tesseracts 13, Tesseracts 16, Carleton Arts Review, Flesh & Blood, Nossa Morte, Weird Fiction Review, and Space & Time. He has been a finalist for the Shirley Jackson Award and the British Fantasy Society Award. His books include the collections Scratching the Surface and Undertow & Other Laments, a co-written novel Ouroboros and, as editor, Apparitions and Songs from Dead Singers. He edits the acclaimed journal Shadows & Tall Trees. He currently resides in Pickering, Ontario with his wife, two kids, a cat, three guitars, and numerous books.
---

Kennedy, J. Y. T.
J.Y.T. Kennedy writes mostly science fiction and fantasy, and has had one novel, Dominion, published by DragonMoon Press. She lives in Alberta, and keeps a few sheep but doesn't milk them. She has had a lifelong interest in myth, legend and folklore, and performs as a storyteller mostly as an excuse to revisit favourite old tales and learn new ones.
---
Kenner, Julie
Julie Kenner does not hunt demons, but she does spend her days wrangling two small children and an equal number of cats, not to mention a husband. She's also the author of numerous novels, including the "Kate Connor: Demon Hunting Soccer Mom" series and the newly released "Blood Lily Chronicles."
---
Kennett, Rick
Rick Kennett is a resident of Melbourne, Australia, and works in the transport industry. His ghost stories have appeared in many magazines and anthologies. He's coauthor with Chico Kidd of 472 Cheyne Walk: Carnacki, the Untold Stories (Ash Tree Press 2002). His hobbies include naval history and wandering cemeteries (necrotourism).
---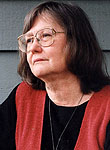 Kernaghan, Eileen
Eileen Kernaghan was born and grew up in Grindrod, a farming village in British Columbia's North Okanagan Valley. For most of her adult life she's lived on the Lower Mainland of BC. Her speculative poems have appeared in various North American magazines and anthologies, including Prism International, The Magazine of Speculative Poetry, Dreams & Nightmares, Weird Tales, and several of the Tesseracts anthologies. Tales from the Holograph Woods, a collection of her speculative poetry, was published in 2009 by Wattle & Daub Books. She has also published eight historical fantasy novels.
---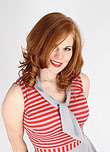 Kerzner, Liana
Liana Kerzner is an award-winning TV producer & writer who has also stepped in front of the camera as the co-host of the legendary late night show Ed & Red's Night Party, the Canadian Comedy Award-winning this Movie Sucks!, and Ed the Sock's I Hate Hollywood! An episode of I Hate Hollywood was lauded by mental health workers for de-stigmatizing mental illness. Another early episode was well-received for its look at religion in Hollywood.
Liana also provides commentary, reviews and video interviews for video game site gamingexcellence.com. She is co-columnist of 411 Mania's "The 8 Ball", and host/writer of Liana K's Geek Download, heard weekly on the internationally syndicated radio program Canada's Top 20. She has edited and contributed writ­ing to a comic book mini-series: Ed and Red's Comic Strip.
She has hosted and produced the Prix Aurora Awards cer­emony three times. She is founder and chair of the Futurecon organization, which uses Science-Fiction and Fantasy elements to reduce various types of stigma and raise money for various charities.
Her stranger achievements include: modeling for video­games, having her superhero toy & art collection featured on TV's Space channel, researching and presenting a paper on Mormon Cosmology in the Twilight Saga, and having a DC Comics character named after her. Liana is an avid cosplayer and her costume work made her the face of Western cosplay on Wikipedia.
---
Kessler, Jackie
Jackie Kessler lives in upstate New York. She is the author of the "Hell on Earth" series, co-author (with Caitlin Kittredge) of Black and White and its upcoming sequel Shades of Gray, and, writing as Jackie Morse Kessler, the author of the upcoming young adult novel Hunger.
---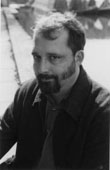 Keyes, Greg
Greg Keyes was born in Meridian, Mississippi, to a large, diverse, storytelling family. He received degrees in anthropology from Mississippi State and the University of George before becoming a fulltime writer.

He is the author of The Waterborn, The Blackgod, The Age of Unreason tetralogy, and Star Wars: New Jedi Order novels: Edge of Victory I: Conquest; Edge of Victory II: Rebirth; and The Final Prophecy.
Greg Keyes currently lives in Savannah, Georgia.
---
Kidd, Chico
Since 1979, Chico Kidd's stories have been published in the UK, USA, Canada, Australia and Europe. Her first novel, The Printer's Devil, came out in 1996. First hardback anthology: Summoning Knells (2000). Chico's and Rick Kennett's collection No 472 Cheyne Walk was published in 2002. Since 2000 she has been busy with the Da Silva sequence of novels and stories. The Mammoth Book of Best New Horror 13 and Dark Terrors 6 featured three between them. Others have appeared in Supernatural Tales, Acquainted with the Night and elsewhere.
---
Kilpatrick, Nancy [UPDATED 2020-07-12]


Award-winning author Nancy Kilpatrick has published 23 novels, 2 novellas, over 250 short stories, 7 collections of her stories, 1 non-fiction book (The Goth Bible) and has edited 15 anthologies. She writes mainly dark fantasy, horror, mysteries and erotica, and is currently working on two new novels, one the final novel in her Thrones of Blood series, the other a stand-alone SF/H novel. Her Power of the Blood series has been revised and updated and has been released as eBooks.

Nancy won the Arthur Ellis Award for best mystery story, has been a Bram Stoker finalist four times and a finalist for the Aurora Award seven times. Two of her anthologies, Danse Macabre and nEvermore! Tales of Murder, Mystery & the Macabre both won the Best Anthology of the Year from the Paris Book Festival, her short fiction collection Vampyric Variations won silver in the horror category of the ForeWord Reviewers Book of the Year Awards. She has also won 3 other short story contests. See her website for more information.



---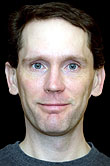 Kirchmeier, Kurt [UPDATED 2019-02-21]


Kurt Kirchmeier lives and writes in Saskatoon, Saskatchewan. His stories and poems have appeared in Abyss & Apex, Shimmer, Tesseracts 15, Weird Tales, and elsewhere. His debut novel The Absence of Sparrows (Little, Brown Books for Young Readers) was published in 2019. When he isn't reading or writing, Kurt can often be found outside, photographing nature. He has a particular fondness for birds.



---
Kittredge, Caitlin
Caitlin Kittredge is a full-time writer who lives in Seattle with collections of comic books, cats and vintage pinup clothing. She's the author of the bestselling "Nocturne City" and "Black London" urban fantasy series, and the novel The Witch's Alphabet, a steampunk adventure for young adults.
---
Klinger, Leslie S.
Leslie S. Klinger is considered to be one of the world's foremost authorities on Sherlock Holmes and Dracula. He is the editor of the three-volume set The New Annotated Sherlock Holmes, published by W.W. Norton in 2004 and 2005. The first two volumes, The Complete Short Stories, won the Edgar™, the highest award of the Mystery Writers of America, for "Best Critical/Biographical" work in 2005 and were short-listed for every other major mystery award. The third volume, The Novels was nominated for an Edgar™ and a Quill™ award as well as every other major mystery award. In 2008, The New Annotated Dracula was published by W. W. Norton to critical acclaim.

Klinger is a member of the Baker Street Irregulars, and served as the Series Editor for the Manuscript Series of The Baker Street Irregulars; he is currently the Series Editor for the BSI's History Series and isserving his third term as Chapter President of the SoCal Chapter of the Mystery Writers of America. He lectures and writes frequently on Holmes, Dracula, and their worlds. Les and his wife Sharon have five adult children and live in Malibu with their dog, and three cats. Klinger's day job is a practice in Westwood specializing in tax, estate planning, and business law.
---

Knowlton, Robert
Robert Knowlton has always listened for, in George Herbert's lovely words, the "music at midnight" which is the beauty found in dark places and sweet discords. He edited Borderland, a small-press periodical devoted to dark fantasy in the mid-80's, contributed a number of articles to the Penguin Encyclopedia of Horror and the Supernatural (1985), and some years back wrote an article on Canadian dark fantasy, "The Haunted Silences". He continues to hear "music at midnight", and hopes he ever shall.
---
Kotowych, Stephen [UPDATED 2012-05-17]


Stephen Kotowych is a Writers of the Future Grand Prize winner and past finalist for the Prix Aurora Award. His stories have appeared in Interzone, Orson Scott Card's Intergalactic Medicine Show, and in numerous anthologies, including Tesseracts Eleven. His work has been translated into Russian, Greek, Spanish, and Finnish. He's currently completing work on his first novel—a secret history about the real-life friendship between Mark Twain and Nikola Tesla. He enjoys guitar, tropical fish, and writing about himself in the third person.
---
Krasnoff, Barbara
Barbara Krasnoff's short stories have been published in a variety of publications, including Crossed Genres, Electric Velocipede, Space & Time Magazine, Apex Magazine, Doorways, Escape Velocity, Sybil's Garage, Behind the Wainscot, Lady Churchill's Rosebud Wristlet, Amazing, Weird Tales, and Descant. She's also contributed to the anthologies Descended From Darkness: Apex Magazine Volume I, Crossed Genres Year Two, Clockwork Phoenix 2, Such A Pretty Face: Tales of Power & Abundance, and Memories and Visions: Women's Fantasy and Science Fiction. She lives in Brooklyn, New York with her partner, Jim Freund.
---
Künsken, Derek
Derek Künsken writes science fiction, fantasy, literary fiction, and to his surprise, horror, in Ottawa, Canada. He is a member of SFWA and his fiction has appeared in Beneath Ceaseless Skies, On Spec, Black Gate, sub-Terrain, and several times in Asimov's. In 2012, one of his stories was short-listed for an Aurora award.
---
Kvas, Kevin
Bio not available
---
Laake, David
David Laake. Born a 'Boomer' in a small town in Texas, my young life was consumed, as most kids after the launch of Sputnik, with imaginary worlds and the wonders of the 'Space Age'. My interest in space was further fueled by the awesome 'B' Sci-Fi films being made in the early sixties. There was adventure and hope and the possibility that we were not alone in the universe. Oh, and the chance that I might someday have a flying car, or a jet pack!
Always an Artist and a Musician, I painted scenes of distant planets and environments that I referred to as "travel photos", and with my wife Katharine, helped create a band called Windshadow, that played original music in the genre of…you guessed it, Spacey Progressive Rock. Although we never got our 'big break', the band played for almost 20 years opening big shows for the likes of Chuck Mangione and Rick Wakeman of "Yes" fame. Shortly after that, the music was put on hold and Katharine and I turned our attention to raising a family.
Working as a Custom Woodworker, sitting on all of this pent-up creative energy, I felt it was time to apply my lifetime of Sci-Fi experience and imagination to writing. After all, I'd spent the last twenty years or so filling notebooks with lyrics and thought, hey, maybe I can write more than one page of words? The rest of the story, yet to be written, is hopefully contained in my work.
---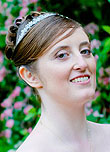 Laface, Jen
Jen Laface and Andrew Czarnietzki are a wife and husband writing team from Edmonton, Alberta.
---
Laframboise, Michèle
Michèle Laframboise. A science-fiction lover since childhood, Michèle Laframboise juggles her time between drawing comics, writing stories, and caring for her family. With an academic background in geography and civil engineering, she began to draw and write SF. She has published six SF books so far, two of which have won awards: Les Nuages de Phoenix, a YA novel, received a general literature award in Québec and Les Mémoires de l'Arc was awarded a 2005 Aurora Award. She has published several short stories. She is currently working on two comic book projects and one YA novel, in addition to translating her novels into English.
---
Lagor, Kelly
Kelly Lagor lives in San Diego where she writes, watches old movies, and plays banjo and ukulele in a band. She is a Submissions Editor at Apex Magazine, and a graduate of the Viable Paradise Workshop.
---
Lake, Jay
Jay Lake (June 6, 1964 – June 1, 2014) was an American science fiction and fantasy writer. In 2003 he was a quarterly first-place winner in the Writers of the Future contest. In 2004 he won the John W. Campbell Award for Best New Writer in Science Fiction. He lived in Portland, Oregon, and worked as a product manager for a voice services company. Lake's writings have appeared in numerous publications, including Postscripts, Realms of Fantasy, Interzone, Strange Horizons, Asimov's Science Fiction, Nemonymous, and the Mammoth Book of Best New Horror. He was an editor for the "Polyphony" anthology series from Wheatland Press, and was also a contributor to The Internet Review of Science Fiction.
---

Lalumière, Claude [UPDATED 2020-07-12]


Claude Lalumière is the author of more than 100 stories. His books include Objects of Worship (2009) and Venera Dreams: A Weird Entertainment, which was a selection of the Great Books Marquee at Word on the Street Toronto 2017. His work has been translated into multiple languages and has been adapted for stage, screen, audio, and comics. Originally from Montreal, he now lives in Ottawa.
---

Lane, Jason [UPDATED 2019-07-22]


Jason Lane has lived in Whitehorse, Yukon, all his life except for occasional visits to the southern climes, always to gravitate back towards the pole when winter calls. Weird tales and fantasy are his lifelong loves but science fiction always has a special place in his heart. He is a huge fan of Ray Bradbury and Terry Pratchett, and when not writing, can be found perusing the local used bookshop or libraries. His works have appeared in several publications including Tesseracts 21.



---
Langston, Josh
Josh Langston has been a writer all his life, beginning as a child in Minneapolis, MN, and continuing to his current residence in Marietta, GA, which he shares with his bride of nearly four decades, their two undisciplined mutts, and an indeterminate number of oversized goldfish. A graduate of Georgia State University with a degree in Journalism, Josh's writing tastes quickly shifted away from non-fiction. His short stories have been published in a variety of magazines and anthologies. When not writing fiction, Josh develops multi-media presentations about Georgia's past for historical societies around the state.
---
Lanthier-Rogers, Buzz
Buzz Lanthier-Rogers was born in 1998 and has lived in Toronto ever since that fateful day. To all appearances an average student at the University of Toronto, he can often be found cooking, writing, or falling into swamps.
---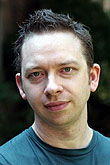 Latham, Mark A.
Mark A. Latham is a writer, editor, history nerd, proud dogfather, frustrated grunge singer and amateur baker from Staffordshire, UK. An immigrant to rural Nottinghamshire, he lives in a very old house (sadly not haunted), and is still regarded in the village as a foreigner.
Formerly the editor of Games Workshop's White Dwarf magazine, Mark dabbled in tabletop games design before becoming a full-time author of strange, fantastical and macabre tales. His Apollonian Casefiles series, and his first Sherlock Holmes novel, A Betrayal in Blood, are available now.
---
Latta, D. K. [UPDATED 2020-07-13]


Based in Kingston, Ontario, D. K. Latta has had a couple of score of short stories published over the years, as well as having written reviews and pop-culture commentary. In addition to magazines and webzines, his fiction has appeared in anthologies including Masked Mosaic, Imps and Minions, and Sherlock Holmes and the Great Detectives.



---
Lauderdale, Robert
Robert Lauderdale is a former treasurer of the Imaginative Fiction Writers Association, Rob lives with a cat, two turtles, his keyboard and various books which have washed up on his shelves over the years.
---
Laycraft, Adria
Adria laycraft is a grateful member of IFWA and a proud survivor of the six-week Odyssey Writers Workshop. She works as a freelancer and ghostwriter, and is the co-editor of an Urban Green Man anthology and author of Be a Freelance Writer Now. Adria lives in Calgary with her husband and son, where she invests far too much time and money into her garden.
---
Le Dain, Mark
Mark Le Dain has a Bachelor of Commerce (Honors) from Queen's University and completed an exchange at the Rouen School of Business in France. Mark currently works as Director, Strategy at an AI company and previously worked as an investment banker. He is a proud volunteer with Social Venture Partners.
---
Leclerc, Melodie [UPDATED 2019-07-22]


Melodie Leclerc is an aspiring author hoping to make her mark on the world. She was born and raised in Langruth, Manitoba and graduated from the University of Alberta with a BA in English before teaching English in South Korea for two years. She is married and had three children — although her first son passed away, her remaining daughter and son continue to bring joy into her life.



---
Lee, Nathaniel [UPDATED 2020-09-15]


Nathaniel Lee is a writer living in Oregon with his spouse, child, and obligatory cats. He puts words in order, and sometimes people give him money for them.



---
Lee, Tanith
Tanith Lee was born in London, England in 1947 and began to write at age 9. After a variety of occupations, in 1975 she was liberated when DAW Books USA published her 3 Fantasy/SF novels The Birthgrave, Don't Bite the Sun and The Storm Lord, fol­lowed by many more. She has written by now almost 100 novels and collections (including Fantasy, SF, Horror, Childrens, Young Adult, Steam Punk, Historical, Detective, Dark Contemporary), almost 350 short stories, 4 BBC radio plays and 2 TV scripts (Blake's 7). She has also been honoured with several awards, including the August Derleth for Death's Master. In 2008 she was made a Grand Master of Horror, and in 2013 given the Life Achievement Award. She passed away in 2015.
---
Leidenfrost, Rachel [UPDATED 2019-07-22]


Rachel Leidenfrost writes fantasy and science fiction stories for both adults and children. An avid reader, she's inspired by classic and contemporary works as well as the quirky and unusual. By day she is a marketing and communications executive, by night an author.



---
LeMoal, Daniel [UPDATED 2020-09-15]


Daniel LeMoal's work has previously appeared in On Spec (thrice), Apex Science Fiction & Horror Digest, Kaleidotrope and Ellen Datlow's Best Horror of the Year (Volume 1). He currently works as a photographer and communications assistant in Winnipeg, Manitoba.



---
Leslie, Mark [UPDATED 2020-09-17]


Mark Leslie has been writing since he was thirteen years old and discovered his mother's Underwood typewriter collecting dust in a closet. He started submitting his work for publication at the age of fifteen and had his first story published in 1992, the same year he graduated from university and started working in the book industry.

Under the name Mark Leslie, he has published more than twenty full length books. Apart from editing Tesseracts Sixteen: Parnassus Unbound for EDGE he has also edited numerous anthologies in the Fiction River series from WMG Publishing, including Feel the Fear, Feel the Love, Editor's Choice, and Superstitious as well as Campus Chills and Obsessions. He pens a series of non-fiction paranormal explorations for Dundurn, Canada's largest independent publisher, including Haunted Hospitals, Spooky Sudbury and Haunted Hamilton. Mark's short stories have appeared in numerous anthologies, including Tesseracts, Bound for Evil, Fear of the Dark, 2113, and Northern Haunts, and his novels include I, Death, Evasion, A Canadian Werewolf in New York, Stowe Away, and Fear and Longing in Los Angeles.

When he is not writing or editing fiction, he works as a book industry consultant, and has penned a series of books for writers that include The 7 P's of Publishing Success, Killing it on Kobo, An Author's Guide to Working with Libraries and Bookstores, Taking the Short Tack and Wide for the Win. He runs a weekly podcast called Stark Reflections on Writing and Publishing and can be found online at www.markleslie.ca



---
Lewis, Francine P.
Francine P. Lewis writes—not that many people read what she writes, judging from the number of rejection letters she collects, but she continues to write—poetry, short stories, novellas, and novels. And she reads. She likes to read a lot… almost as much as she likes to write. Francine has had poems published in local magazines and short stories in science fiction anthologies. She has written one science fiction novel—which is still searching for a home—and is currently working on another novel, a novella, and a collection of poetry. Her poetry chapbook, Eurydice Dreams, Conch Pearl Press, was published in 2009. She is also a member of the team that brings the Art Bar, Canada's longest running poetry-only reading series, to a Toronto stage each week.
---

Liddell, Merilyn Ruth
Merilyn Ruth Liddell has been creating stories all her life, but didn't pen any of them until she retired from a career as an early-years teacher. When she is not hiking, birdwatching, snowshoeing, working in her yard, reading, or volunteering for the local art gallery or conservation society, she writes.
---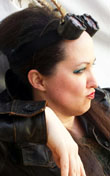 Lilburn, Halli [UPDATED 2019-02-21]


Halli Lilburn was born in Edmonton, Alberta.  Her first story at age nine was about unicorns and fairies. Over the years she has explored other genres including poetry, science fiction, paranormal and horror. She has works published with Tesseracts 18: Wrestling with Gods, Spirited by Leap Books, Carte Blanche, Vine Leaves, Renaissance Press and many others.  She teaches workshops on creative writing and art journaling. She is a certified structural editor with essentialedits.ca and is an editor for The Dame Was Trouble, with Coffin Hop Press. She is a librarian, artist, and mother of three.



---
Livings, Martin
Martin Livings. Perth-based writer Martin Livings has had over seventy short stories published in a variety of magazines and anthologies, and has been nominated for the Ditmar, Auralis and Australian Shadows awards. His first novel, Carnies, was published by Hachette Livre in 2006, and his first short story collection, Living With the Dead, was published in 2012 by Dark Prints Press to celebrate twenty years since his first publication.
---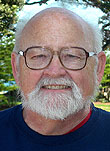 Logsdon, Syd
Syd Logsdon escaped an Oklahoma farm into science fiction, then escaped to Michigan State, the Navy, and the University of Chicago. He became addicted to writing novels, which led to a decade of full time writing and part time starvation, with a second MA in History thrown in. Next came thirty years of part time writing and full time teaching of middle school science. His first publication was in the last issue of Galaxy. He is author of Jandrax and A Fond Farewell to Dying. The latter also appeared in German translation.
---
Lopresti, Robert
Robert Lopresti is the author of two novels, including Greenfellas. His short stories have appeared in most of the mystery magazines and won the Derringer (twice) and Black Orchid Novella Awards. He blogs regularly at SleuthSayers, Little Big Crimes, and Today in Mystery History. He is a librarian in the Pacific Northwest.
---
Lorenson, Michael
Michael Lorenson was born and raised in Montreal where he still resides with his wife, two sons, and cat. He recently re­discovered a love for writing after a long hiatus. His work has recently appeared in the Tesseracts 14 anthology of Canadian speculative fiction, and he is looking forward to many more years of letting his imagination carry him where it will.
---

Louise, Eddie [UPDATED 2020-07-27]


Eddie Louise has had a lot of experience writing. For example, as a child, she composed dozens of nonsense songs to keep herself company as she herded cattle across the lonely plains of Wyoming. By the time she was sixteen years old she had written nearly one hundred Memoranda of Understanding to various teachers and school administrations. She wooed her high-school sweetheart with overly dramatic poetry, and short stories full of pathos and ennui. Marriage and children precipitated a move to California where discovering the theater led her to write melodramatic plays full of artful alliterations. This in turn, led to composing the book for her first musical as she relaxed on the beaches of Monterey. A temporary career writing soul-sucking corporate literature sent her running far away to Edinburgh Scotland, where the atmosphere, the castle and the alcohol combined to inspire a jazz vocal fantasia based on plainchant, a string quartet about a dripping faucet, a short dramatic film about a magical camera, an opera based on the Fates, an autobiography that was not her own, and two novels that live happily in a trunk where they have settled down and started a family. Since that time, she and her lifelong love have landed in sunny Southern California where she makes a living as a ghostwriter and continues to try out different forms of authorship including, but not limited to English as a Second Language Textbooks, Memoir, and a monthly speculative fiction audio-drama — The Tales of Sage and Savant. Like her characters, she often becomes obsessive and the book series grows out of her desire to know what happened in the gaps for Sage and Savant



---
Lovegrove, James
James Lovegrove was born on Christmas Eve 1965 and has published more than fifty books, among them Days, Untied Kingdom, Provender Gleed, Redlaw, and the Pantheon series, including New York Times bestseller The Age of Odin. His acclaimed Sherlock Holmes novels are The Stuff of Nightmares, Gods of War, The Thinking Engine, The Labyrinth of Death and a Holmes/Lovecraft trilogy The Cthulhu Casebooks. He reviews fiction for the Financial Times and writes about comics for Comic Heroes, and lives with his family in Eastbourne on the south coast of England, not far from the small farm to which a certain famous detective retired in order to keep bees.
---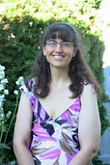 Luiken, Nicole
Nicole Luiken wrote her first book at age thirteen and was published while still in high school. She is the author of eight Young Adult novels. Her most recent titles are Frost, Dreamfire, and Dreamline.

Dreamfire won the Gold-medal Moonbeam in 2010 and Frost was both a Red Maple Honour Book and the winner of the Golden Eagle Children's Choice Award. Nicole lives in Edmonton with her husband and three children. It is physically impossible for her to go without writing for more than three days in a row.
---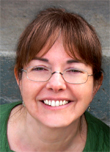 Lum, Jill Snider
Jill Snider Lum is a native Torontonian, is the author of the adult-literacy SF/fantasy reader Maggie's Luck and Other Stories. In 2007, her story "The Sweet Realm" appeared in the special Pirate issue of Shimmer.
---
Lumley, Brian [UPDATED 2020-09-24]


Brian Lumley is the author of the bestselling Necroscope series of vampire novels. An acknowledged master of Lovecraft-style horror, Lumley has won the British Fantasy Award and been named a Grand Master of Horror. In 2010 Brian received his Lifetime Achievement Award at the World Fantasy Convention. His works have been published in more than a dozen countries and have inspired comic books, role-playing games, and sculptures, and more. All of Brian's works can now be found in e-Books and audios. Media: www.brianlumley.net, www.brianlumley.com. Also brianlumley.com can be found on Facebook and also Brian himself has a page. You can contact Brian through the website. Brian Lumley and his wife live in the Southwest of England.



---
MacDonald, Anthony
Anthony MacDonald is an innovative and brilliant composer, who is also a speed skater. His speed on the ice matches the quickness of his musical mind, and his contribution to "The Fugue Phantasmagorical" is woefully unheard in any printed excerpts.
---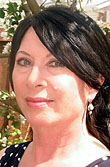 MacGregor, Susan [UPDATED 2019-02-21]


Susan MacGregor is the author of The Tattooed Witch, The Tattooed Seer, and The Tattooed Queen (Five Rivers Publishing), a historical fantasy trilogy, set in an alternate 1550 inquisitional Spain (think gypsies, magic, flamenco, piracy, and Spanish colonization of the New World). The first book, The Tattooed Witch, was short-listed for a Canadian Science Fiction and Fantasy Association Aurora Award in 2014. A prior editor for over twenty years with On Spec Magazine, her short fiction has been featured in On Spec, as well as anthologies, Divine Realms (Ravenstone Books), Northern Frights 5 (Mosaic Press), A Method to the Madness (Five Rivers Publishing), Urban Green Man (EDGE), Equus (Word Weaver Press), and The Dame Was Trouble (Coffin Hop Press). She's written one non-fiction book on writing – The ABC's of How NOT to Write Speculative Fiction (Copper Pig Writers Society), an SF writing primer, which she uses as the basis for writing workshops. She co-edited Tesseracts Fifteen: A Case of Quite Curious Tales (EDGE) and Tesseracts 22, Alchemy and Artifacts (EDGE). When she isn't writing or editing, you can find her rehearsing and performing professionally as a singer and dancer of flamenco, or finding calm through painting soft pastel landscapes. Susan lives with her family in Edmonton.



---
Machiraju, Savithri
Savithri Machiraju was born in India, grew up in North America, and now lives in Canada.
---
Mackay, Scott
Scott Mackay has published over forty short stories in magazines such as Science Fiction Age, On Spec, The Magazine of Fantasy and Science Fiction, Interzone, Ellery Queen's Mystery Magazine, and Alfred Hitchcock's Mystery Magazine. He's winner of the Arthur Ellis Award for best mystery short story, as well as the Okanagan Award for best literary short fiction. He's the author of nine novels, including Outpost (Tor 1998), The Meek (Roc 2001), Orbis (Roc 2002), and Omnifix (Roc 2004), which was listed at Number 6 on the Locus bestsellers list. The Meek was a John W. Campbell Memorial Award finalist for best SF novel of 2001. Prometheus Books published his latest SF novel, Tides, under the Pyr imprint in fall of 2005. Recently, he sold two new novels to Roc: Phytosphere, which will appear in 2007; and Omega Sol, which will appear some time after. His books have appeared in six languages.
---
MacKenzie, Alexandra
Alexandra MacKenzie is a writer and scientific illustrator from the Pacific Northwest who is a graduate of the Clarion West Writers Workshop. She has several short story publications, most recently in Abyss & Apex, and is the illustrator for the book In My Nature: A Birder's Year at the Montlake Fill.
---
MacLean, Lynne M.
Lynne M. MacLean lives in Ottawa with her busy husband, busier teenagers, and shockingly busy kittens. She, herself, tries to remain un-busy but with limited success. She has stories published in Melusine, or Women in the 21st Century, The Lorelei Signal, Mystic Signals, and MicroHorror. She won an Honourable Mention in the 2010 Speculative Literature Foundation's Older Writers Grant com­petition. She also writes and edits academic articles, book chapters, and reports. Lynne has a Ph. D. in Psychology. As well as doing community health research in Ottawa, she has lived and practiced as a mental health practitioner in the Northwest Territories and the prairies. She worked with street kids many years ago. Though they would all be grown up now, she hopes they are somewhere warm and safe tonight. And she hopes you are, too.
---
MacLeod, Catherine [UPDATED 2020-09-16]


Nova Scotian writer Catherine MacLeod's publications include work in Nightmare, On Spec, Black Static, Tor.com, and several anthologies, including Fearful Symmetries and Tesseracts 6, 13, 14, and 17. Her story "Hide and Seek" won the inaugural Sunburst Award for Short Story.



---
Madison, Bob
Bob Madison is the editor of Dracula: The First Hundred Years, published in 1997, and the author of the kid-oriented American Horror Writers (2000). He has also written for Wonder Magazine, Cult Movies and The Dinosaur Times. He has appeared on WABC-TV's Good Morning America, WOR's Joey Reynolds Show and WABC's Morning News, among others, and DVD documentaries for the classic movie versions of Frankenstein, The Bride of Frankenstein, Dracula and Abbott and Costello Meet Frankenstein.
---
Mak, Derwin [UPDATED 2020-08-20]


Derwin Mak writes stories with quirky characters. Derwin Mak's story "Transubstantiation" won the 2006 Aurora Award for Best Short-Form Work in English. The anthology The Dragon and the Stars, which he co-edited with Eric Choi, won the 2011 Aurora Award for Best Related Work. The anthology Where the Stars Rise, edited by Lucas Law and Derwin Mak, won the 2018 Alberta Book Publishers Award for Speculative Fiction Book of the Year. He also writes about East Asian pop culture and anime for magazines.



---
Marks, Arlene F.
Born and raised in Toronto, Arlene F. Marks found her muse at the age of six and has been writing and sharing her stories ever since. Her work has appeared in H.P. Lovecraft's Magazine of Horror and has been published by Daily Science Fiction. Her first science fantasy novel, The Accidental God, was nominated for the 2015 Stephen Leacock Medal for Humour. Arlene lives with her husband on Nottawasaga Bay but spends an inordinate amount of time in the Sic Transit Terra universe.
---
Marmell, Ari
Ari Marmell is a full-time writer of multiple fantasy novels, as well as various role-playing game supplements. Said novels include The Conqueror's Shadow and The Warlord's Legacy, The Goblin Corps, and Agents of Artifice. Ari currently lives in Austin, Texas, with one wife, two cats (a legal requirement for being a writer), and 37 neuroses (which are far and away more expensive to keep fed and pampered than the cats). Ari also really likes parenthetical asides (as you may have noticed).
---

Marshall, Helen
Helen Marshall really does spend most of her time searching through dusty manuscripts for arcane lore—just ask her Ph. D supervisor! Her poetry has been published in ChiZine, NFG, and the Ontarion Arts Supplement. "Mist and Shadows" published originally in Star*Line, appeared in The 2006 Rhysling Anthology: The Best Science Fiction, Fantasy and Horror Poetry of 2005. She is the Managing Editor for ChiZine Publications, and the Co-organizer of the Chiaroscuro Reading Series. Some day she hopes to discover five words to make a man fall in love, the truth about artichokes, and the secret language of cats.
---
Marshand, Nathan
Nathan Marchand lives in northeastern Indiana. He graduated from Taylor University Fort Wayne with a B.A. in professional writing. While there, he wrote for the school newspaper and the literary magazine. He was a reporter for the Bluffton News-Banner, and now writes for www.examiner.com and as a freelancer. He also enjoys photography, acting, and amateur filmmaking. He's wanted to write science fiction since his dad introduced him to "Star Trek" at age three.
---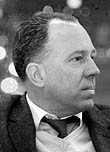 Martineck, Michael J. [UPDATED 2020-08-26]


Michael J. Martineck started writing stories when he was seven. Over the years he's written short stories, comic book scripts, articles and a quartet of novels.

DC Comics published a couple of Martineck's stories in the early '90s. Planetmag, Aphelion and a couple of other long-dead e-zines helped out in '00s.

His previous works include The Misspellers, The Wrong Channel and Cinco de Mayo (also from EDGE Science Fiction and Fantasy Publishing) which was short-listed for a Readers' Choice Award.

He lives and writes in Grand Island, New York, a little cap of clay nestled between the US and Canada, with his beautiful wife and two children.



---
Marzioli, Samuel [UPDATED 2019-07-22]


Samuel Marzioli is an Italian-Filipino of mostly dark fiction. His work has appeared in numerous publications and podcasts, including The Best of Apex Magazine (2016), Shock Totem, InterGalactic Medicine Show, Tales From the Lake vol. 5, and LeVar Burton Reads.



---

Masterson, Alex
Alex Masterson would like to talk a little bit about himself, but the last time he did, his psychiatrist chased him out of the building with a stapler.
---
Mather, Jason
Jason Mather is a freelance musician. He lives in Greeley, Colorado with his wife, Heather, and his three dogs: Gizmo, Kaori, and Ellie Mae.
---

Matheson, Michael
Michael Matheson is a full time writer and editor, and a sometime lecturer. A submissions editor with Apex, and a book reviewer for ChiZine, Innsmouth Free Press and The Globe and Mail, he is also the editor of the Friends of the Merril Collection news magazine Sol Rising. Michael has work published or forthcoming in a number of venues including the Lovecraft eZine, One Buck Horror, the Future Lovecraft anthology, and in multiple volumes of the Stupefying Stories anthology series.
---
Matheson, Richard Christian
Richard Christian Matheson is an acclaimed best­selling author and screenwriter/executive producer for televi­sion and film. He has worked with Steven Spielberg, Stephen King, Dean Koontz, Bryan Singer and many others on Emmy winning miniseries, feature films and hit series. His critically-hailed, dark psychological fiction has appeared in 125 major anthologies including many Years' Best volumes. 60 stories are collected in Scars and Other Distinguishing Marks and the #1 Bestseller Dystopia. Matheson's terror novel Created By is a scathing glimpse of network television and his mystery novella The Ritual of Illusion is a sinister love letter to the movies. His latest story collection, Zoopraxis, will be published in 2015. A professional drummer, he studied with legendary Cream drum­mer Ginger Baker. He is president of Matheson Entertainment.
---
Mavin, John
John Mavin lives in Vancouver with his wife and two children, where he's enrolled in the University of British Columbia's MFA program. His fiction has appeared in Spinning Whirl and Apex Online.
---
Maynard, William Patrick
William Patrick Maynard was born and raised in Cleveland, Ohio. His passion for writing began in childhood and was fueled by an early love of detective and thriller fiction. His longtime hobby finally paid off when The Literary Estate of Sax Rohmer selected him as the second writer in forty years to pen an authorized Fu Manchu thriller. Pulp-specialty publisher, Black Coat Press published Maynard's first book, The Terror of Fu Manchu in April 2009 to widespread praise. "The Tragic Case of the Child Prodigy" is his second foray in the mystery genre.
---
Mayr, Matt
Matt Mayr grew up in a small mining community north of Lake Superior, where he learned to hunt and fish from a very young age. He holds an Honours English Degree from York University, and attended the Humber School for Writers mentorship program twice. He has traveled extensively in India, Nepal, and South America, trekking to Mount Everest Base Camp, and paddling deep into the Amazon Basin. He lives in Toronto with his wife and daughter, where he is working on his next novel.
---

McBain, Alison
Alison McBain is fourth generation Canadian, born in Edmonton, Alberta. After her nomadic twenties, she settled in Connecticut, where she is raising three girls and her husband. She is an award-winning author with more than sixty short stories and poems published/forthcoming, including work in On Spec, Abyss & Apex and Neo-opsis Science Fiction Magazine. When not writing, she practices origami meditation and draws all over the walls of her house with the enthusiastic help of her kids. Once in a while, she puts on her Book Reviews Editor hat for the magazine Bewildering Stories, contributes to the international literary collective Reader's Abode, or interviews authors on her website at www.alisonmcbain.com.
---
McBride, Cate
Cate McBride has been a science fiction fanatic since she watched her first Star Trek episode on the old black and white TV in her grandmother's basement. When she was done reading the classics (Asimov, Heinlein and Clarke, oh my), she started writing her own stories. Cate also writes urban and classic fantasy, and has been published in Marion Zimmer Bradley's Sword and Sorceress anthologies. She currently lives in Ottawa with her son and a large, enthusiastic golden retriever who is afraid of little white dogs and kittens. Please visit Cate on Facebook @Cate.McBride.Author
---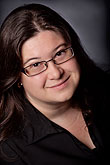 McCague, Claire
Claire McCague is a writer, scientist, and folk musician who fabricates nanostructured materials by day and spins words into scripts and books as the stars rise. She lives and doesn't sleep much in British Columbia.
Claire McCague has spent time playing with focused electron beams, femtosecond laser beams, neutron beams and plain, old x-rays. She has a doctorate in chemistry, achieved explicitly to support her arts habits, and spends her days trying to save the world through development of nanostructured materials for sustainable energy conversion systems. Claire performs regularly with the Sybaritic String Band and her plays have been featured in festivals across Canada.
---
McCharles, Randy [UPDATED 2020-08-22]


Randy McCharles resides in Calgary Alberta and is a full-time author of speculative and crime fiction. He is the recipient of several Aurora Awards, and in 2013 his short story Ghost-B-Gone Incorporated won the House of Anansi 7-day Ghost Story Contest. Randy's most recent publications include the Peter Galloway soft-boiled detective series, as well as the 2016 Aurora Award shortlisted novel Much Ado about Macbeth, and the 2017 Aurora Award shortlisted novel The Day of the Demon. In addition to writing, Randy organizes various literary events including the award-winning When Words Collide Festival for Readers and Writers. Website: www.randymccharles.com
---
McCrosky, Judy
Judy McCrosky is a professional writer and editor who has previously published two collections of short stories and one novel of speculative fiction. She currently lives in Saskatoon, Canada.
---

McDonald, Cat [UPDATED 2019-02-21]


Cat McDonald is an Edmonton-based author, editor, and game designer who can see the whole city from here. Her short stories have appeared in Tesseracts Fifteen, and Here Be Monsters, and she co-edited The Dame Was Trouble, from Coffin Hop Press. You can listen to her playing Invisible Sun on the podcast Truth Hidden Among Hearts, and she sometimes tweets using @CatlingGun. She is, it's safe to assume, up to something.



---
McDonald, David
David McDonald is a mild mannered reporter and editor by day, and a wild-eyed writer by night. Based in Melbourne, Australia, he is the editor of a fortnightly magazine for an international welfare organization. In 2013 he won the Ditmar Award for Best New Talent, and in 2014 won the William J. Atheling Jr. Award for Criticism or Review and was shortlisted for the WSFA Small Press Award. David is a member of the Horror Writers Association, the International Association of Media Tie-In Writers, and of the Melbourne, Australia based writers group, SuperNOVA.
---
McFadden, Ryan T.
Ryan T. McFadden is a two-time award-winning writer from London, Ontario. He has several published short stories and in the anthologies When the Villain Comes Home and Blood and Water. His novella, "Deus Ex Machina," was part of the Aurora-winning Women of the Apocalypse. He is busy working on his next project in the always popular Neo-Noir Supernatural Crime Thriller category.
---
McGuire, Seanan
Seanan McGuire is the New York Times bestselling author of two urban fantasy series, and moonlights as Mira Grant, a bestselling science fiction author. Her Rose Marshall stories first appeared in the online publication The Edge of Propinquity, and she is delighted to be continuing Rose's adventures.
---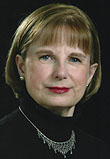 McLachlan, J. A.
J. A. McLachlan was born in Toronto, Canada. She is the author of a short story collection, CONNECTIONS, published by Pandora Press and two College textbooks on Professional Ethics, published by Pearson-Prentice Hall. But science fiction is her first love, a genre she has been reading all her life.
J. A. McLachlan currently resides in Kitchener-Waterloo with her husband.
---
McLean, Lisa Ann
Lisa Ann McLean is the author of the fantasy books Bequest and Inquest (Double Dragon publishing), and the short story collection Saviour (Lulu.com). She works as a telecommunications technician in her hometown of Timmins, Ontario, Canada, where she resides with her husband. You can visit her and read some of her work on her website: www.lisaannmclean.com.
---
McNabb, Suzanne M.
Suzanne M. McNabb is a power engineer in Saskatchewan. She loves symbols and the role of story in religions. Suzanne believes movies and songs can function as myths that subtly inform citizens' values and norms. Therefore she wrote a story that created a mythology out of the secular stories we tell our­selves.
---

Mehmel, Jason
So far, Jason Mehmel's work has only appeared in small-press magazines and student-run theatre companies. Having finished a bachelor's degree in theatre, he's interested in working to meld science and the occult in an addictive substance he can market and sell as poetry. "The Fugue Phantasmagorical" is the free trial version.
---
Mehrotra, Rati
Rati Mehrotra lives and writes in lovely Toronto. Her short stories have appeared in AE – The Canadian Science Fiction Review, Apex Magazine, Urban Fantasy, Podcastle, Inscription Magazine, and many more. Her debut novel Markswoman was published in 2018. Find out more about her work at: http://ratiwrites.com or follow her on Twitter: @Rati_Mehrotra
---
Meikle, William [Updated 9/17/2020]


William Meikle is a Scottish writer, now living in Canada, with more than thirty novels published in the genre press and over 300 short story credits in thirteen countries. He has books available from a variety of publishers including Dark Regions Press, Crossroad Press and Severed Press, and his work has appeared in a large number of professional anthologies and magazines. He lives in Newfoundland with whales, bald eagles and icebergs for company. When he's not writing he drinks beer, plays guitar, and dreams of fortune and glory.
---
Melanson, Trevor
Trevor Melanson is the author of two novels and an award-winning journalist who's written for numerous publications across Canada. He lives in Vancouver with his fiancée and their cat, Gilmore. Having grown up wanting to be a writer, he now dreams of work-life balance.
---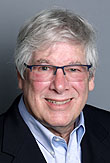 Mendelson, Drew
Drew Mendelson is a novelist and short story writer born in 1945 in Kansas City. He has worked as a labor journalist and photographer and as a political speech and op-ed writer for California's governor, state senators and state treasurers. Drew is a Vietnam War combat veteran. He and his wife, Susan, now live in Sacramento, California. He holds a master's degree in creative writing and is a longtime member of the Science Fiction and Fantasy Writers of America. His other longer published works include two science fiction novels, Pilgrimage and Marin 2120 CE, and a Vietnam War novel, Song Ba To.
---
Merril, Judith (Wikipedia)


Judith Merril is considered one of the most prolific authors and editors in the field of Science Fiction. During the course of her career she was the editor of Dell's Years Best SF from 1965-69 and was also a regular columnist for The Magazine of Fantasy and Science Fiction. Her private collection of books went on to become The Merril Collection in Toronto (one of the largest Science Fiction collections in the world) and she received two Canadian Science Fiction Lifetime Achievment Awards for her editorial work. Judith passed away in September of 1997.



---

Meynard, Yves
Yves Meynard is a five time Aurora Award winner and winner of the Grande prix de la science-fiction et du fantastique québécois. His works have appeared in numerous French and English anthologies and magazines and he lives in Montreal where he works as an anthropologist and editor. He was co-editor of Tesseracts 5.
---
Milholland, Billie
Billie Milholland has been a writer most of her life. She's published in Harrowsmith and Chickadee, has had her short stories performed on CBC Radio's Alberta Anthology. With several non-fiction books to her credit, she now has her sight fixed firmly on speculative fiction. Two of her flash fiction pieces were published in Absolute XPress's Seven Deadly Sins and in the Ride the Moon anthology as well as the 10th Circle Series. Her most recent work appears in The Puzzle Box and anthology. Billie lives in Alberta, Canada with her husband, daughter, granddaughter, 2 cats and a large family of devious dust bunnies. She is blissfully working on several new projects.
---
Miller, Christopher K.
Born in Switzerland on the cusp of the first hydrogen bomb's test detonation. His legitimate professions, in no particular order, include stock boy, paper boy, pot washer, geriatric orderly, union rep, subcontract painter, farmer, technical writer, cookie factory worker, software developer, line cook, dish washer and restaurateur. His father is a semi-renowned theologian. His mother composes logic puzzles for Penny Press. He has two sons, and one granddaughter who wants to be a writer too.

Chris's fiction has appeared in COSMOS, The Barcelona Review, Hopewell Publishing's Best New Writing 2010 anthology, Libbon, Battered Suitcase, Nossa Morte, Redstone Science Fiction and others.
---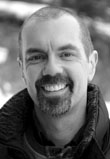 Mills, Steve
Steve Mills lives in Kelowna, BC, and would like you to read his novel, Burning Stones, published by a small US press with terrible distribution and no publicity. Look for it online at your favourite bookseller. Currently he is getting over the death of one of his four cats and a non-fatal occlusion of the mid left anterior descending artery his, not the cat's).
---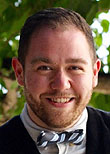 Milne, Michael
Michael Milne is a writer and educator, originally hailing from Toronto, Ontario. He moved away to Korea, then China, and now Switzerland to teach, but also to type in cafes all around the world. He knows the word for coffee in many languages. Living abroad and not really having a homeland anymore is really good for his science fiction.
---
Mireault, Bernard E.
A mainstay of the Montréal comics scene, Bernard E. Mireault is the creator Mackenzie Queen, Dr. Robot, and The Jam.
---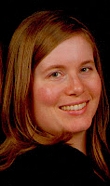 Modugno, Virginia
A self-employed writer and subtitle editor, Virginia Modugno is grateful that watching all those episodes of Twilight Zone and iCarly has finally paid off. After completing her Master's de­gree in Media Arts from the University of London, she worked in both adult and children's television, most notably writing an episode of TV Ontario's Fun Food Frenzy. A member of the Quebec Writer's Federation, it was through a workshop that she discovered YA fiction. She is currently at work on her first novel at home in Montreal, her wee corgi serving as both foot-warmer and in-house critic.
---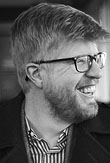 Moffitt, Matthew
Matthew Moffitt lives with his wife in South Dakota, where they go to graduate school and take care of their cat, Sherlock. Growing up, Matt read everything he could get his hands on — science fiction, fantasy, murder-mystery, comic books, and even his mother's endless piles of romance novels. One day he got the bright idea to write, which he stuck to, feeling he could make a difference to those around him. He currently writes science fiction and fantasy, drawing from his experiences as a budding clinical psychologist.
---
Mok, Anne
Anne Mok lives in Sydney, Australia, where she juggles legal editing by day with fiction writing by night. She is a graduate of Clarion South. She is currently working on a novel.
---
Moore, Allen
Allen Moore worked for two decades in high technology. He designed laser writing equipment for the printing industry and instrumentation for astrophysics. Allen is now a volunteer in his community, providing support to people with life-threatening illnesses. He also tutors both math and physics to street youth in downtown Vancouver.
---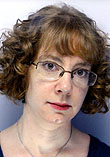 Moore, Fiona
Fiona Moore is a Toronto-born writer and academic whose first novel, Driving Ambition, was published by Bundoran Press in autumn 2018 and whose second has been acquired by ChiZine Publications. She has written and cowritten a number of articles and guidebooks on cult television, including guides to Blake's Seven, The Prisoner and Battlestar Galactica. She has also written three stage plays and four audio plays, maintains the website for Magic Bullet Productions, www.kaldorcity.com, and her fiction has appeared in, among others, Interzone, Asimov, On Spec, Unlikely Story and the award-winning anthology Blood and Water. When not writing, she is a Professor of Business Anthropology at Royal Holloway, University of London.
---
Moore, James A.
James A. Moore is the author of 18 novels, including the Serenity Falls trilogy. When asked why his first love is horror, his answer is matter-of-fact. "You write what you like, and I guess I've always had a fondness for the darker things in life." He's been both the Secretary and the Vice-President of the Horror Writers Association, and worked in the comics field and on numerous role playing games. He's been twice nominated for the Bram Stoker award. Vendetta, his most recent novel, is now available as is his latest short story collection, Slices.
---

Moore, Matthew
By day, Matthew Moore is an online communication specialist. By night, he's a science fiction and horror writer. Later at night, he's the publicist for ChiZine Publications, a small Canadian publisher. He lives in Ottawa, Ontario with his wife and two beagles.
---

Moreno-Garcia, Silvia
Mexican by birth, Canadian by inclination. Silvia Moreno-Garcia lives in beautiful, rainy British Columbia with her family and two cats. She writes fantasy, magic realism and science fiction. Her stories have appeared in publications such as Fantasy Magazine, Futurismic, Shimmer, Zahir, Tesseracts Thirteen and Shine: An Anthology of Optimistic Science Fiction. She is the owner of Innsmouth Free Press, a micro-publishing venture specializing in horror and dark speculative fiction, and through Innsmouth she has co-edited the anthologies Historical Lovecraft and Candle in the Attic Window. She has written a couple of stories set in a near-future Mexico where vampires are real and hopes to write a novel which takes place in the same universe. Her debut novel Signal to Noise, is about magic, music and Mexico City.