---
Underwood, Erin
Erin Underwood is a writer, columnist, and blogger. She is the co-editor of Futuredaze 2: Reprise with Nancy Holder and is also the co-editor of Geek Theater: 15 Plays by Science Fiction and Fantasy Writers. She has a degree in creative writing and literature from the Harvard University Extension School and an MFA in Creative Writing from the University of Southern Maine's Stonecoast MFA program. Erin lives in Marblehead, Massachusetts with her husband.
---
Unsworth, Simon Kurt
Simon Kurt Unsworth was born in Manchester in 1972 on a night when, despite extensive research, he can find no evidence of mysterious signs or portents. He currently lives on a hill in the north of England with his wife and child awaiting the coming flood, where he writes essentially grumpy fiction (for which pursuit he was nominated for a 2008 World Fantasy Award for Best Short Story). His work has been published in a number of critically acclaimed anthologies, including the critically acclaimed At Ease with the Dead, Shades of Darkness, Exotic Gothic 3, Never Again and Lovecraft Unbound. He has also appeared in three of Stephen Jones' Mammoth Book of Best New Horror anthologies (19, 21 and 22), and also The Very Best of Best New Horror. His first collection of short stories, Lost Places, was released by the Ash Tree Press in 2010 and his second, Quiet Houses, from Dark Continents Publishing in 2011. He has a further collection, Strange Gateways, due out from PS Publishing in 2012 and his as-yet-unnamed collection will launch the Spectral Press Spectral Signature Editions imprint in 2013, so at some point he needs to write those stories. You can follow him on Facebook or Twitter and he might eventually get his website up and running, but don't hold your breath.
---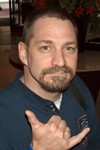 van Belkom, Edo
Edo van Belkom has won both the Bram Stoker and Silver Birch Awards and is a three-time winner of the Aurora Award, Canada's top prize for speculative writing. Among his novels are Scream Queen, Blood Road, Martyrs and Teeth and Teeth and Death Drives a Semi. In addition to Tesseracts 10, Edo is the editor of four other anthologies including Be Afraid! and Be Very Afraid! His most recent work is a series of novels for young readers, Wolf Pack, Lone Wolf, and Cry Wolf. His short stories have appeared in numerous anthologies including Year's Best Horror, Best American Erotica, Northern Frights and Robert Bloch's Psychos. Born in 1962, he graduated from York University with an honors degree in Creative Writing and has worked as everything from school bus driver to security guard, newspaper reporter to television horror movie host. The author of well over 200 short stories, Edo makes his home in Brampton, Ontario with his wife and son.
---
van Diepen, Thea
Thea van Diepen is the author of the White Changeling series, which so far includes Hidden in Sealskin, and Like Mist Over the Eyes. She is currently living in a church in Japan, where she teaches English and is learning how to read hiragana via worship songs. Find her online at: www.theavandiepen.com or https://twitter.com/theavandiepen
---

VanNewkirk, R. E.
R. E. VanNewkirk lives in Charlotte, N.C. with his cat, Elvis. He maintains that I Walked With A Zombie isn't really as good as Night of the Demons or Cat People.
---

Van Zwol, Leslie
Leslie Van Zwol is a writer of speculative fiction stories which rarely include office settings, since that is where she spends most of her days. Working for justice by day she moonlights as a writer, traveler, and dancer in her spare time, and thoroughly attributes most of her writing success to the strong stout and scotch she drinks. Her short story "Mischief of Seven" was published in Corvidae. She is also the brazen-half of the amazing (never duplicated) co-writing duo V. F. LeSann whose short stories have appeared in two volumes of the Magical Menageries series. Leslie lives in Alberta, but one day hopes to move to a coastal province.
---
Vaughn, Carrie
Carrie Vaughn is the bestselling author of a series of novels about a werewolf named Kitty who hosts a talk radio advice show. The seventh installment, Kitty's House of Horrors, was released January 2010. Her young adult novel, Voices of Dragons, and fantasy novel, Discord's Apple, will also be released in 2010. Carrie lives in Boulder, Colorado and is always working on something new.
---
Vernon, Steve
First and foremost Steve Vernon is a storyteller. He has written traditional folklore collections such as Halifax Haunts and Haunted Harbours for Nova Scotia's Nimbus Publishing. Secondly – and only because he typed it in that order – Steve is Nova Scotia's hardest working horror writer. Check out his e-book novelette of hockey and vampires, Sudden Death Overtime. His short fiction has appeared in the pages of The Horror Show, Cemetery Dance, Flesh & Blood, and Tor's Year's Best Horror. His five page epic poem "Barren - A Chronicle in Futility" - detailing the 1820 presidentially-commissioned hunt for the Jersey Devil – took the first place prize in the 2010 Chizine Rannu Poetry Competition. Your best bet for keeping up-to-date with Steve and his work in general is to swing on over and follow Steve at his blog.
---
Villegas, Halli
Halli Villegas is the author of three collections of poetry and several anthology pieces. She has published on-line erotica under a pen name. Her poetry and prose have appeared in places such as The LRC, Exile, Variety Crossings, Kiss Machine, Pagitica, and most recently Variety Crossings: Morphogenesis and The Windsor Review. Halli has received funding for her writing from the OAC Works in Progress in 2006 and 2009, and the TAC mid-level writ­ers in 2007 and 2009. Her book of strange fiction, The Hair Wreath and Other Stories was published 2010. She is also the publisher of Tightrope Books, which to date has published over twenty-seven books and 100 authors since its inception in 2005, and the Administrative Director of the Rowers Pub Reading Series. She lives in Barrie, Ontario.
---

Vincent, Bev
Bev Vincent is the author of The Road to the Dark Tower, the Bram Stoker Award nominated companion to Stephen King's Dark Tower series. He is the author of over sixty short stories. His short fiction has appeared in places like Ellery Queen's Mystery Magazine, From the Borderlands, The Blue Religion, Thin Ice, Evolve and Evolve Two, Tesseracts Thirteen, and When the Night Comes Down. He is a contributing editor with Cemetery Dance magazine and a member of the Storytellers Unplugged blogging community. He also writes book reviews for Onyx Reviews and Dead Reckonings.

He is originally from New Brunswick but has lived fifty miles from Mission Control in the U.S. for the past two decades.
---
Volk, Stephen
Stephen Volk Stephen Volk is the British Academy Award (BAFTA) and two-time British Fantasy Award-winning writer of the infamous BBCTV 'Hallowe'en hoax' Ghostwatch and the acclaimed ITV drama series Afterlife. His many other screenplays include The Awakening (2011), Gothic, and The Guardian, as well as the TV mini-series Midwinter of the Spirit. He has published three collections (Dark Corners, Monsters in the Heart and his latest, The Parts We Play) as well as several novellas, including the acclaimed 'Whitstable' which features Peter Cushing as its central character. This will be reprinted as part of The Dark Masters Trilogy (PS Publishing) in 2018.
---

Vonarburg, Élisabeth
Élisabeth Vonarburg was born in 1947 (France), and to science fiction in 1964. She teaches French literature and creative writing on and off at various Universities in Québec (since immigration, in 1973). A "Fulltime writer" since 1990, (despite Ph.D. in Creative Writing, 1987), i.e. translator, SF convention organiser, literary editor (Solaris magazine), and essayist.

Élisabeth was awarded the Prix d'excellence pour la création en région, given by the Conseil des Arts et Lettres du Québec; this rewards creation of any kind (all the arts, literature included) for quality, involvement in all things cultural and being well-known outside Canada. She was also awarded the French Prix Cyrano. Reine de Mémoire 3 & 4 received the Boréal Award for best novel(s).

Élisabeth Vonarburg is often considered the "Grand Dame" of Canadian speculative fiction. The Maërlande Chronicles won the Philip K. Dick Special Award in 1993 and she has receieved over 30 international awards for her writing, including the Aurora. Vonarburg currently lives in Quebec, Canada.
---
Voorhis, Calie
Calie Voorhis is an internationally published fantasy, science fiction, and horror short story writer and poet. Her stories have appeared in various locations around the web and in print. An alumnus of the Odyssey Fantasy Writing Workshop she holds an MFA in Writing Popular Fiction from Seton Hill University. She has a BS in Biology from the University of North Carolina at Chapel Hill. Residing in coastal North Carolina, she is the Assistant Technical Director of Thalian Hall Center for the Performing Arts.
---
Wagner, J. P.
J. P. Wagner was both a sci-fi/fantasy writer and a journalist. While his editorials and informative articles could be found in publications such as the Western Producer and the Saskatoon Star Phoenix, Railroad Rising: The Black Powder Rebellion was his first and only published novel.
A self-proclaimed curmudgeon, but known to his family as a merry jokester, his words have brightened many lives. Sadly, J. P. Wagner passed away in 2015 before the publication of Railroad Rising: The Black Powder Rebellion.
---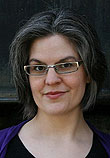 Wagner, Wendy N.
Wendy N. Wagner is the author of Skinwalkers and Starspawn, both Pathfinder Tales novels and An Oath of Dogs from Angry Robot. Her short fiction has appeared in over three dozen venues, including Shattered Shields, Armored/, and The Way of the Wizard, and magazines like Beneath Ceaseless Skies and The Lovecraft eZine. She is the managing/associate editor for Lightspeed Magazine and Nightmare Magazine and served as guest editor for Queers Destroy Horror! And the nonfiction editor for Women Destroy Science Fiction! and Women Destroy Fantasy! Wendy works, lives and prepares for the zombie apocalypse in Portland, Oregon.
---

Waldman, Nancy SM
Nancy SM Waldman grew up in Texas and has been moving northward ever since. She now writes from the woods of Cape Breton, Nova Scotia, which is far enough: nancysmwaldman.com
---
Wallace, Leigh
Ottawa writer Leigh Wallace is an advisor on the Access to Information and Privacy Acts for Industry Canada.
---

Waring, Wendy
Wendy Waring is a translator, editor, lecturer and writer who lives in Sydney, Australia whenever she gets the chance. She's currently finishing a fantasy novel, Empire of the Pure. She is a survivor of Clarion South.
---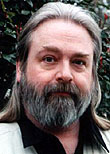 Watt-Evans, Lawrence
Lawrence Watt-Evans is the author of some fifty novels and well over a hundred short stories, including the Hugo-winning "Why I Left Harry's All-Night Hamburgers."  He has been a full-time writer since 1979, which makes for a quiet life and a dull bio.  Although best known for fantasy, particularly the Legends of Ethshar series, he also writes science fiction and horror, and has served as treasurer of SFWA and president of the Horror Writers Association.  He lives in Maryland, just outside Washington DC, with his wife of forty years.
---
Watts, Jon
Jon Watts lives on a very small farm near Saskatoon with a wife and son, two dogs, eight cats, a few sheep, and a llama. He has a PhD in applied animal behaviour and a MSc in biological anthropology. Jon is a member of the Saskatoon Critical Mass writers group. His short fiction has appeared in On Spec. He is also a fraction of the pseudonymous author "Alexis Ayrth," who recently published her first novel, Dragon Calms the Fire.
---
Watts, Peter
Peter Watts is a writer and a biologist. He is the author of three best selling novels Starfish, Maelstrom and Behemoth, the acclaimed "Rifters" trilogy.
---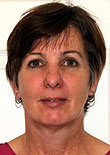 Webster, K L
K L Webster has a Bachelor of Arts Degree from the University of Calgary majoring in History with an English minor. She lives on an acreage in Alberta, Canada with her husband, three daughters, three horses, eleven cats and one crazy dog. Lethal Influence is her first collaboration attempt.
---

Weekes, Carol
Carol Weekes has been writing and publishing fiction, mainly in the horror field, since 1995. Short stories have appeared in myriad magazines and anthologies, including Don Hutchison's Northern Frights series, Space & Time, The Dalhousie Review; novels include Walter's Crossing, Ouroboros (co-written with Michael Kelly), Terribilis, and the short story collections Dead Reflections and The Color of Bone. Carol continues in the dark fiction and screenplays genres, writing amid her muses: one dog, four cats and two rats, who watch over every word.
---
Weiner, Andrew
Andrew Weiner has been extensively published in anthologies and SF magazines, including Dangerous Visions, Interzone, Amazing Stories, Asimov's and Harlan Ellison's Again.
---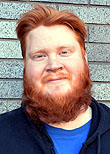 Weir, Kevin
Kevin Weir is an AMPIA Award winning writer of science fiction, fantasy, and comedy. A multidisciplinary storyteller, he has written short films, webseries, stageplays, as well as short stories. These short stories have appeared in places such as Red Sun Magazine, Enigma Front, and In Places Between. He lives in Alberta where he hosts The Third Space Podcast and lives with two dogs that he does not own, but are always around.
---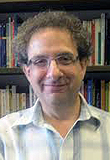 Weiss, Allan
Allan Weiss was born in Montreal and lives in Toronto, where he teaches English and Humanities at York University. He has published over two dozen short stories, both mainstream and genre, in various periodicals and anthologies, including Fiddlehead, Prairie Fire, Windsor Review, On Spec, and Tesseracts 4, 7, and 9. His story collection Living Room appeared in 2001.
He earned his B.A. (1979) and M.A. (1980) in English from Concordia University and received his Ph.D. from the University of Toronto in 1985. As a scholar, he specializes in Canadian fiction and fantastic literature, and has published numerous articles on these topics and on the short story. He has also delivered papers at conferences in various countries in Europe and Asia as well as North America. He is the Chair of the Academic Conference on Canadian Science Fiction and Fantasy, which is held every two years in Toronto, and edited a recent volume of proceedings of that conference, The Canadian Fantastic in Focus (McFarland, 2014).
---

Wentz, Maaja
Maaja Wentz is a teacher-librarian who loves to write and produce school plays. She writes short stories and drama and is currently working on a novel. Maaja has been published in the Canadian Writers' Journal and Today's Bride. Her short plays for adults have been produced by the Alumnae Theatre Company in Toronto. She was mentored by Sandra Birdsell as part of the Humber School for Writers Correspondence Program in Creative Writing. She also won a prize in the national Norma Epstein Foundation competition for Creative Writing held by University College, University of Toronto.
---

Westbrook-Trenholm, Liz [UPDATED 2019-02-21]


Liz Westbrook-Trenholm has published or aired mainstream and speculative short fiction in Prix Aurora-winning or nominated anthologies, The Sum of Us, (Laksa Media), 49th Parallels (Bundoran Press) and Shades Within Us (Laksa Media) and in Over the Rainbow (Exile Press). Her story, Gone Flying, was long-listed for the Sunburst Award and won the Prix Aurora for best short form in 2018. She is a long-distance member of Calgary-based Imaginative Fiction Writers Association, and an at-home member of the East Block Irregulars writers' group. She lives in Ottawa with her husband, writer and publisher, Hayden Trenholm.



---

Wickham, Sandra
Sandra Wickham born and raised in Ontario, now lives in Vancouver, Canada with her husband and two cats. Her friends call her a needle crafting aficionado, health guru and ninja-in-training. Sandra's short stories have appeared in Evolve, Vampires of the New Undead, Evolve, Vampires of the Future Undead, Chronicles of the Order and Crossed Genres magazine. She blogs about writing with the Inkpunks, is the Fitness Nerd columnist for the Functional Nerds and reads slush for Lightspeed Magazine.
---
Wiedbrauk, Eileen
Eileen Wiedbrauk is a writer, editor, college-English instructor, coffee addict, cat herder, MFA graduate, fantasist-turned-fabalist-turned-urban-fantasy-junkie, Odyssey Workshop alumna, photographer, tech geek, entrepreneur, avid reader, and a somewhat decent cook. Her writing has appeared in Lady Churchill's Rosebud Wristlet, Swink, Enchanted Conversation, and others. She is Editor-in-Chief of World Weaver Press.
---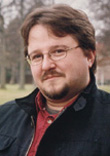 Wiersema, Robert J.
Robert J. Wiersema is a bookseller, reviewer, and writer. The author of the national bestseller Before I Wake, the Aurora-nominated novella The World More Full of Weeping, Bedtime Story and Walk Like a Man: Coming of Age with the Music of Bruce Springsteen.He lives in Victoria with his family.
---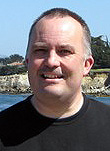 Wilhite, George
George Wilhite is the author of the horror collections On the Verge of Madness and Silhouette of Darkness, as well as nearly one hundred stories and poems in print or online.
---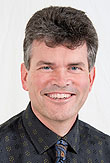 Willett, Edward
Edward Willett moved from Texas to Saskatchewan when he was eight, and currently lives in Regina with his wife, Margaret Anne, and daughter, Alice. Being a non-hockey-playing kid with a funny accent in Saskatchewan may have contributed to his lifelong love of stories about aliens, outcasts and oddballs. The author of more than fifty books of fiction and nonfiction for both adults and children, Ed won an Aurora Award in 2009 for "Marseguro" (DAW).
---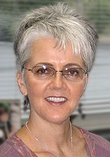 Williams, Donna Glee
[Photo by: Dr. John Highsmith]

When I think of trying to tell you who I am, the very first thing that comes to mind is to tell you where I've been: Mexico (my birthplace), Louisiana (my heart-home), the mountains of North Carolina (where I live now), Canada (where the spaces still are big), Texas (my father's root-place), Kentucky (my mother's), Turkey (where I chased after Rumi), Ireland and Scotland (of the misty Celtic mysteries), Pakistan and India (Big Adventures), France, Spain and Italy (The Classics), dry Israel, moist Cuba, Costa Rica of the jungles—lots of lands. And lots of waters, too—I would tell you about all the waters where I've swum, from the muddy Ponchartrain to the brain-freezing North Sea to the warm crystal cenotes of the Yucatan. On the surface or down underneath, with a tank or snorkel.

I come by the wanderlust honestly. My parents grew up well-rooted but, when hoof-and-mouth disease threatened the continent, they headed for the wilds of post-revolutionary Mexico with about 20,000 other cowboys, veterinarians, secretaries, and livestock appraisers to fight back the danger to North America's food supply. I was the daughter of people who never saved money; they counted their wealth in stories. Adventure was the order of the day; my family prized the weird in everything from food to language. (Even deep into old age, my father would save up colorful sayings to delight me.)

And I love to take people to new places, too. Physical places, sometimes, like when I invited a few friends to come get lost with me in the bayous north of Lake Ponchartrain. (They were a little put out when we actually did get lost. Weren't they listening?) But for the last 19 years or so, it's often been a new place of ideas or spirit—I've made my living as a seminar-leader, planning and leading learning adventures about all kinds of things and ideas that leave people with new horizons in front of them. New places to explore.

My short stories range from horror to science fiction to fantasy (the most numerous) to contemporary realism. Both my completed novels and my novel in progress are set in worlds which are not this one (but are like this one in some ways), in cultures which are not modernity, and worlds where the laws of nature are basically the same as in our waking world, i.e., there are no vampires, zombies, werewolves, princes, swords, dragons, wizards, or magic of the usual sort.



---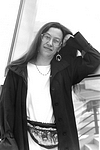 Williams, Lynda
Born 1958 in Prince George, British Columbia, Lynda holds three post secondary degrees. Her last Masters was in computation from McMaster University in Hamilton. She works as Instructional Designer for the Rural Acute Care Nursing Certification program at the University of Northern B.C. Lynda was married to David Lott (now deceased) and has three daughters: Jennifer, Angela and Tegan.
Lynda always knew she wanted to write but postponed the inevitable with a series of careers in crisis intervention, journalism, software development and support, teaching applied computing at the post-secondary level, managing a web development lab for distance education and stints as a librarian in both public and academic settings.
The Okal Rel saga evolved with her, collecting wisdom and ideas from her studies and experiences. She is particularly grateful for the encouragement and intermittent participation of a few special friends. Lynda's preoccupation in her writing is with characters and how they negotiate relationships and moral dilemmas created by serious cultural differences and technology representing our best hopes and worst fears.
The Okal Rel universe was designed to model social problems caused by mankind's great potential for doing harm through the blind pursuit of personal goals. Heroes stride the stage with charismatic power, but no leader can shun or exterminate an enemy without suffering serious consequences. Life-supporting habitat is rare, and each culture must struggle to control its empowered members enough to protect it for future generations. No characters are without flaws, and even the bad guys have a redeeming characteristic or two.
Although most of Lynda's characters are old friends she knows as well as her real family, they have evolved to answer important questions which preoccupy her. Questions such as: Can Amel afford to be kind or will it simply destroy him? and How can Horth balance ambition with integrity?
Lynda's short story "The Harpy" appeared in 2006 anthology Mythspring, edited by Julie E. Czerneda. She has also published non-fiction works in a variety of capacities and works with other writers to fill in the blanks across the wide scope of the setting she creates for her own work.
---
Willis, Alette J.
Alette J. Willis is currently at the University of Edinburgh where she is teaching and is a research fellow. She is an alumnus of Odyssey — the six-week summer camp for adults who want nothing more out of life than to write speculative fiction — and has previous publications in Storyteller, Andromeda Spaceways Inflight Magazine, and Paradox.
---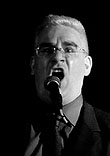 Wilson, Andrew J.
Andrew J. Wilson lives in Edinburgh, Scotland. His short stories, non-fiction and poetry have appeared all over the world. Recent work has been published in: Weird Tales; Critical Insights: Pulp Fiction of the '20s and '30s; Double Bill: Poems Inspired by Popular Culture; and Foundation: The International Review of Science Fiction. The Terminal Zone, his play about Rod Serling, has been performed several times, and was restaged under his direction at the 2014 World Science Fiction Convention in London. With Neil Williamson, he co-edited the award-nominated anthology Nova Scotia: New Scottish Speculative Fiction
---
Wilson, Robert Charles
Robert Charles Wilson is the author of many short stories and twelve novels. His work has appeared in such publications as Realms of Fantasy, F & SF, and Tesseracts 3, 4 & 6, and his short story "The Inner, Inner City" was a World Fantasy Award finalist. His latest novel, Spin, now in paperback, won the 2006 Hugo Award. He has also received the John W. Campbell Award, three Aurora Awards, and the Philip K. Dick Award. Robert Charles Wilson was born in California in 1953, but moved to Canada when he was nine years old. He currently lives near Toronto.
---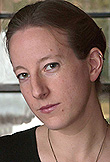 Wise, A. C.
The prolific short-fiction writer and editor A. C. Wise is a Montréal expat currently living in the USA.
---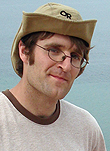 Wisseman, Nick
Nick Wisseman lives in Bear Lake, Michigan with his wife, daughter, fifty cats, twenty horses, and ten dogs. (Okay, so there are actually ten times less pets than that, but most days it feels like more.) He's not quite sure why he loves writing twisted fiction, but there's no stopping the weirdness once he's in front of a computer.
---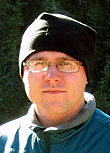 Wojcik , Michal [UPDATED 2019-02-21]


Michal Wojcik was born in Poland, raised in the Yukon territory and educated in Edmonton and Montreal. He has a Master's Degree in History from McGill University, where he studied witchcraft trials, medieval priests who tried to summon demons and, occasionally, 17th century texts about giant wheels of enchanted cheese. His stories have appeared in Those Who Make Us, Clockwork Canada, On Spec, The Book Smugglers and Pornokitsch. He currently lives in Whitehorse.



---

Wolf, Casey
Casey Wolf lives in east Vancouver overlooking a well-treed and birdful railway cut with her two good friends, fluffy and sparky. She visits haiti when she can and is grateful for the gifts she receives from being there. Kenbe pa lage, ayiti! never give up.
---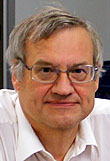 Worsick, David [UPDATED 2019-07-22]


David Worsick descended from the Canadian son of English folk and inherited his father's books on steam trains and British heroes. He now attempts to ascend the list of Calgarian writers.



---
Wray, Phoebe
Phoebe Wray was born in Franklin Pennsylvania and raised in near-by Cochranton (a "Brigadoon" kind of village of a 1000 souls), then went to Santa Rosa, California, with her parents for high school. She lived in San Francisco, Los Angeles, and New York City before settling in the Boston area. She currently live in Ayer, Massachusetts, in an 1860 farmhouse with three cats, Max, Mouse and Jenny.
"I've been writing since I could write, and was telling stories before then, much encouraged by my family. I started making up stories before I could actually write, encouraged by my family, especially my Dad, who was a great story-teller. My nick-name was "Phoebe the Fibber," not because I told lies, but because I would make up a story on demand. Adults indulged me shamelessly, I'm afraid, but it only made me eager to learn to write and read. My first poem was published in the local weekly newspaper of my small hometown when I was nine. It was dreadful doggerel but had perfect rhymes. I was the editor of our class newspaper in the 5th grade.

My ambition was to be a journalist, especially a foreign correspondent. That had a romantic, exciting allure, and I went slinking around in a trench coat. I majored in journalism at Santa Rosa (California) High School, was editor of the school newspaper in 11th and 12th grades, and worked as a reporter and music critic for the daily Santa Rosa Press Democrat. I also served briefly as Assistant Editor of The Montgomery Village News.

Then I ran away with the circus, so to speak, and became a stand-up comic in the avant-garde cabaret clubs of San Francisco. I had always harbored a secret desire to be an actress—well, what else is a story-teller?—and finally wrote my own comic material and started a long career in the theatre. I quickly moved from clubs to the stage, settled down to serious study of the art, and eventually made it to New York City. I had a nice career for a dozen years, mostly Off-Off-Broadway (the avant-garde, again!), Off-Broadway, cabaret revues, summer stock, and regional theatre.

But I never gave up writing. I supported my theatre habit by writing travel brochures for travel agencies and airlines, promotional copy, song lyrics, an occasional scholarly essay for journals such as Modern Drama, poetry (in Cat's Magazine, Quartet), and, of course, plays, some of which were done in NYC, Boston, London and, I think, elsewhere.

I switched gears again, left New York for Boston, and founded a non-profit international environmental education group and started writing teaching materials and public information on endangered species (especially the neglected ones like bats, manatees, and the unarmored three-spine stickleback), and marine mammals. I was an advocate as well, and three times served on the official United States delegation to the International Whaling Commission, the treaty organization that meets annually to divvy up what's left of the whales, not always a happy time. I wrote white papers, teaching kits, articles, fact sheets.

I'm still writing for the environment, most recently an essay on people's involvement with dolphins for The Encyclopedia of Nature and Religion, but spend my "other" time teaching in the Theatre Division of The Boston Conservatory. I had always promised myself that "some day" I would get around to writing fiction. And so I have."
---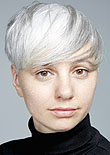 Yanchak, Natalia
Natalia Yanchak's science fiction has appeared in Matrix Magazine, OMNI.media and Selected Poems by Indie Rock Stars. She has also written and produced content for VICE, CBC, Huffington Post, Paper Magazine and Cult Montréal. Born and raised in Toronto, ON Canada, Natalia moved to Montréal, QC to attend Concordia University's Creative Writing program. After graduating (B.A., Hon.) she focused on her rock band The Dears. Finding moments between international tours and recording sessions, she recently completed her first sci-fi novella. She is presently working on her second book. Natalia lives in Montréal with her husband and two children.
---
Yang, Nu
Nu Yang resides in Southern California. She is the associate editor with a publishing company as well as the assistant editor with New Myths, an online speculative magazine. She has been published in several magazines and anthologies. Nu is a 2006 graduate of the Odyssey Fantasy Writing Workshop and a June 2009 graduate of the Writing Popular Fiction Master's program at Seton Hill University.
---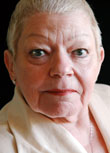 Yarbro, Chelsea Quinn
Chelsea Quinn Yarbro has been an award-winning pro­fessional writer for forty-seven years, has sold more than ninety books in a variety of genres and more than ninety works of short fiction, essays, and reviews; she also composes serious music. Her novel Hotel Transylvania was among six nominated for the Horror Writers Association one-time Bram Stoker award for the Most Significant Vampire Novel of the (20th) Century. She lives in the San Francisco East Bay Area.
---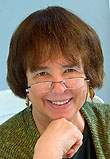 Yolen, Jane
Jane Yolen often called "the Hans Christian Andersen of America," is the author of over 350 books, including OWL MOON, THE DEVIL'S ARITHMETIC, and HOW DO DINOSAURS SAY GOODNIGHT. A graduate of Smith College, with a Masters in Education from the University of Massachusetts, she was recently named an unsung heroine of Massachusetts (though she says, "Hey—I'm sung!"). Her books and stories have won an assortment of awards--two Nebulas, a World Fantasy Award, a Caldecott Medal, three Golden Kite awards, three Mythopoeic awards, two Christopher Medals, several Rhyslings, a nomination for the National Book Award, and the Jewish Book Award, among many others. She was the first woman to give the Scottish St Andrews University's Andrew Lang lecture since the lecture series was started in 1927. And the first writer in the Connecticut River Valley to win the New England Public Radio's Arts and Humanities Award. Six colleges and universities have given her honorary doctorates. She is a Grand Master three times: for SFWA, SFPA, and the World Fantasy Association.  Also worthy of note, her Skylark Award--given by NESFA, the New England Science Fiction Association, set her good coat on fire.
---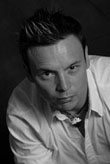 Youers, Rio
Rio Youers has drawn praise from some of the most noteworthy names in the speculative fiction genre. The bestselling novelist Peter Straub described him as "…one of the most vital, most exciting young talents to come along in this decade." Youers is the author of the acclaimed vampire novel Everdead, and two novellas: Mama Fish and Old Man Scratch — the latter earning him a British Fantasy Award nomination in 2010. His short fiction has been published by, among others, Cemetery Dance, IDW Publishing, and St. Martin's Griffin.
Rio's debut novel, End Times, was released in 2010. His first short story collection, Dark Dreams, Pale Horses, followed in 2011, and his novel, Westlake Sou was released in 2012.
Rio lives in southwestern Ontario with his wife, Emily, and their daughter, Lily Maye.
---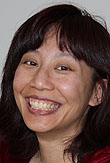 Yuan-Innes, Melissa
Melissa Yuan-Innes has sold award-winning stories to Writers of the Future, Bewere the Night and The Dragon and the Stars among other fine venues. Three of her stories earned honorable mentions in Gardner Dozois's year's best science fiction collections. CBC Radio commissioned Melissa to write a medical drama and she won the 2008 InnermoonLit Award for Best First Chapter of a Novel.
---

Zaget, Bill
Bill Zaget is an actor and writer. His very first story, "Renfield or, Dining at the Bughouse", was published in the Ace Science Fiction anthology, Dracula in London, 2001. "Zombies on the Down-Low" was published in 2009 by Ravenous Romance in the anthology Beach Boys. "Symeon" gave him the opportunity to work through his trenchant fear of death and irony—to no avail, but it did result in an ironic tale about Death. Bill has a couple of novels on the back burner and says one of these days he's "gotta fix that stove."
---
[FIRST PAGE]