nEvermore! Tales of Murder, Mystery and the Macabre
---
Winner of the 2016 Paris Book Festival Award
– Best anthology of the year –
Nominated for a 2016 Bram Stoker Award
– Superior Achievement in an Anthology –
Nominated for a 2016 Aurora Award
– BEST RELATED WORK – ENGLISH –
Nominated for a 2016 Alberta Book Publishing Award
– Speculative Fiction –
---
Neo-Gothic fiction inspired by Edgar Allan Poe
nEvermore! Tales of Murder, Mystery and the Macabre is an homage to the great American writer, the incomparable Edgar Allan Poe, and a must-have for every fan of his work.
Compiled by multi-award winning editors, Nancy Kilpatrick and Caro Soles, nEvermore! Tales of Murder, Mystery and the Macabre presents a tantalizing selection of imaginative stories by New York Times bestselling and prize-winning authors.
Featuring works by: Margaret Atwood; Kelley Armstrong; Richard Christian Matheson; Tanith Lee; William F. Nolan (with Jason Brock & Sunni Brock); Nancy Holder; Christopher Rice; Chelsea Quinn Yarbro; Michael Jecks; Lisa Morton; J. Madison Davis; Barbara Fradkin, Colleen Anderson, Robert Bose, Jane Petersen Burfield, Rick Chiantaretto, Robert Lopresti, David McDonald, Loren Rhoads, Thomas S. Roche, and Carol Weekes & Michael Kelly.
This anthology consists of 21 original tales that blend supernatural and mystery elements in unique reimaginings of Edgar Allan Poe's exquisite stories.
BONUS
(Included in the anthology)
"Edgar Allan Poe, Genre Crosser"
an essay by Uwe Sommerlad
This essay adds an historical dimension to nEvermore! as it enlightens readers to the fact that Poe's oeuvre went far beyond his fame as a writer of dark fantasy and supernatural tales. This well-researched essay traces the powerful influence of Poe in the literature of other countries as well as in the English speaking world. Poe is the father of the modern mystery story, but Sommerlad shows that Poe's reach extends to realms as diverse as science fiction and romance. nEvermore! is a blend of what Poe imagined, a genreless world of unique stories and re-envisionings.
BONUS #2
(Included in the PRINT ONLY edition of this anthology)
"The Opium-Eater" by David Morrell
First time in print
David Morrell created Rambo in his award-winning novel, First Blood. His numerous New York Times bestsellers include the classic spy novel, The Brotherhood of the Rose (the basis for the only television mini-series to be broadcast after a Super Bowl). An Edgar and Anthony finalist, a Nero and Macavity winner, Morrell is a recipient of three Bram Stoker awards and the Thriller Master award from the International Thriller Writers organization. His other Thomas De Quincey works include Murder as a Fine Art and Inspector of the Dead.
---
Praise:
"Poe accomplished what only the greatest writers are capable of achieving: the creation of a world. His was a world of twisty tales and dark comeuppances, his people haunted by the past and love denied. And this is what you'll also fi nd in nEvermore!: Tales of Murder, Mystery and the Macabre, a world of its own authored by a talented crew who have fallen under Poe's spell and brought chilling and distinctive documents back with them. Pleasures abound." — Andrew Pyper, author of The Damned and The Demonologist.
"Make sure your belt is done up good and tight when you read nEvermore!. It's very embarrassing to have your pants scared off." — Linwood Barclay, New York Times bestselling author of Trust Your Eyes and No Safe House.
"The stories in nEvermore! truly capture the macabre, mysterious essence of Poe. It's a wonderful read for all Poe fans." — Susan Jaffe Tane, Curator, The Persistence of Poe, the finest collection of Poe-related material in private hands
---
About the editors: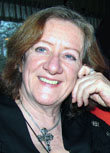 NANCY KILPATRICK is a writer and editor with 18 novels and over 225 short stories in print. In her editorial capacity, nEvermore! is her 15th anthology. She enjoys wearing two hats and exploring both hemispheres of her brain. She won the Arthur Ellis Award for Best Mystery Story, and several awards for her dark fantasy writing and editing, including the Paris Book Festival's Best Anthology of the Year for Danse Macabre.
CARO SOLES is the founder of Bloody Words, Canada's biggest annual mystery convention. Her work includes mysteries, erotica, gay lit and science fi ction. She received the Derrick Murdoch Award from the Crime Writers of Canada for her work in the mystery fi eld and was short listed for the Lambda Literary Award.
---
Derek Newman-Stilles Trent Radio interview with
Nancy Kilpatrick and Caro Soles: LISTEN
---
Reviews:
"Kilpatrick and Soles' Nevermore! Tales of Murder, Mystery & the Macabre demonstrates how pervasive, how extensive, how profound Poe's influence is among modern writers of supernatural and weird fiction. ... Nevermore! Tales of Murder, Mystery & the Macabre performs an excellent service in warranting Poe's modern reputation as a master of letters and a continuing resource for ideas, images, and emotions." - Michael R. Collings, Hellnotes
"Sophisticated teens who like things short and scary will be glad they checked this collection out." —Donna L Phillips, Voya Magazine
"nEvermore! is not a collection for the faint-hearted, but it is one for the fans of Edgar Allen Poe, or for his style at least, of macabre tales, murder, and mystery. Most of the tales are linked to, or inspired by, one of Poe's stories and are quite varied. Recommended for those who enjoy the gothic fiction genre." - Ronald Hore, CM Magazine
"The stories are a bit macabre and some have shocking endings. None of them are boring. The story flow well and it doesn't take too long to read this anthology. Do you feel like walking the dark side with Mr. Poe? Here's your chance..." - Jo Ann Hakola
"I was genuinely delighted by the originality of Kilpatrick and Soles' nEvermore. A title claiming "Neo-Gothic Fiction Inspired by the Imagination of Edgar Allen Poe," would normally send a purist like myself into paroxysms, having been subjected to all manner of "pulpish" Poe inspired stories, graphic novels and films. It was with great relief that I found the presence of Poe looming large in this anthology. Most importantly, the authors truly honor his spirit." -- Elaine Pascale, The Horror Review (READ MORE)
"Probably the most formally ambitious story in the collection is "Afterlife," a collaboration between William F. Nolan, Jason V. Brock and Sunni Brock, which synthesizes aspects of Poe's legend and biography with his late cosmogonic poem Eureka, putting the results under a kind of amnesiac erasure." - Postscripts to Darkness READ MORE
Publishers Weekly Review (Right click to view image):