---
Adams, C. T.
C. T. Adams and Cathy Clamp are real people with slightly twisted minds who write strange fiction for fun. They are happily the award-winning, USA Today bestselling authors of the "Tales of the Sazi" and "Thrall" series for Tor Books. They are also now writing urban fantasy as "Cat Adams" and released a new series, "The Blood Singer" in June, 2010. Both C.T. and Cathy spend their days working in a law office in central Texas, which is what many claim warped their brains.
---

Adams, Guy
Guy Adams lives in Spain, surrounded by rescue animals. Some of them are his family. He spent over ten years working as a professional actor and comedian. He has pretended to be Ernest Hemingway, Hitler, and Sherlock Holmes.
Against all odds he's managed to write twenty books including: The Rules of Modern Policing (1973 Edition), various novels for the BBC Books' TORCHWOOD range, The Breath of God, The Army of Dr. Moreau, The World House novels, the Deadbeat series and the weird westerns The Good, The Bad and The Infernal and Once Upon a Time in Hell.
He also writes comics, including The Engine, Ulysses Sweet: Maniac for Hire.
---

Alberti, Pete "Patch"
Pete "Patch" Alberti shares a small apartment with two cats, one human, and the reanimated corpses of all his past lovers. The stench gets to him sometimes, but it's better—anything is better—than letting go.
---

Alexa, Camille
Camille Alexa is a dual Canadian/American living and writing in the Pacific Northwest, very grateful for the mountains, the ocean, and the train running from Vancouver, BC to Portland, Oregon. Her poetry has been nominated for the Rhysling and the Dwarf Star awards, while her short fiction collection Push of the Sky earned a starred review in Publishers Weekly and was an Endeavour Award finalist.
---
Allen, Shannon
Shannon Allen's short fiction has appeared in Enigma Front and Enigma Front: The Monster Within. A long time fan of all things Arthurian, Shannon lives with her husband Lloyd just south of Calgary, Alberta.
---
Anderson, Colleen [UPDATED 2019-05-06]


Colleen Anderson's 200 plus works have appeared in such venues as nEvermore!, Beauty of Death, Heroic Fantasy Quarterly, OnSpec, Amazing and Cemetery Dance. She is a three-time Aurora nominee and has received honorable mentions for poetry and fiction. Her past includes book buyer, book rep, Chizine poetry editor, Vancouver ChiSeries host, Tesseracts 17 and Playground of Lost Toys co-editor, as well as freelance copyediting. She recently received a Canada Council grant for writing. In 2018 she edited Alice Unbound: Beyond Wonderland through Exile Publishing, and Black Shuck Books, UK published her dark fiction collection A Body of Work.



---
Anderson, Kevin
Kevin J. Anderson is an American science fiction author with over forty bestsellers. He has written spin-off novels for Star Wars, StarCraft, Titan A.E., and The X-Files, and with Brian Herbert is the co-author of the Dune prequels. His original works include the Saga of Seven Suns series and the Nebula Award-nominated Assemblers of Infinity. He has also written several comic books including the Dark Horse Star Wars collection Tales of the Jedi written in collaboration with Tom Veitch, Predator titles (also for Dark Horse), and X-Files titles for Topps. Some of Anderson's superhero novels include Enemies & Allies, about the first meeting of Batman and Superman and 'The Last Days of Krypton', telling the story of how Krypton came to be destroyed and the choice two parents had to make for their son. His wife is author Rebecca Moesta. They currently reside near Monument, Colorado.
---
Anderson, Krysia
Krysia Anderson grew up hearing stories of the Okal Rel Universe as a friend of Lynda Williams' middle daughter, Angela Lott. Krysia's writing debut was a short story for Opus 2: An Okal Rel Universe Anthology, where she introduced the character Victoria, a half-Vrellish girl much too violent and vigorous for the expectations of her Demish family. Krysia Anderson graduated from high school in 2011 and, sadly, passed away in 2014.
---

Anderson, Timothy J.
Timothy J. Anderson is a graduate of the Carleton School of Journalism, has had his work published in many periodicals including the Prairie Fire Speculative Fiction Issue and Fantastika Chronika (in Greek translation). He is in demand as a teacher of writing workshops at all levels. His writing career includes more than a dozen stage productions, two novels, including the controversial poetry collection Neurotic Erotica, and numerous published works of short fiction and nonfiction. He has won the Alberta Television Drama Award, several Alberta Culture Playwriting awards, the Jon Whyte Memorial Essay Prize, and was nominated for a Sterling Award for The Fourth Tenor. In addition, his chamber opera Garden Variations (written with composer David Parsons), won the national PRO Canada Competition. He has served as vice-president of the Alberta Playwrights Network, as librettist-in-residence for the Canadian Opera Company, and as chair of the strategic planning committee for the Writers Guild of Alberta. He was also one of the founders of The Books Collective, and has worked as an editor for many years. Born in Montreal, he has made his home in Alberta since 1984.
---

Andreas Marie
Marie Andreas is a fantasy and science fiction reader with a serious writing addiction. If she wasn't writing about all the people in her head, she'd be lurking about coffee shops annoying total strangers with her stories. So really, writing is a way of saving the masses. When not saving the masses from coffee shop shenanigans, Marie likes to visit the UK and keeps hoping someone will give her a nice summer home in the Forest of Dean.
---
Andrew, Jason
Jason Andrew lives in Seattle, Washington with his wife Lisa. His short fiction has appeared in markets such as Shine: An Anthology of Optimistic SF, In Situ, and Dark Tales of Lost Civilizations. In 2011, Jason received an honorable mention in Ellen Datlow's List for Best Horror of the Year for his story "Moonlight in Scarlet".
---
Apps, Lara [UPDATED 2019-02-21]


Lara Apps has a PhD in History from the University of Alberta. She is the co-author, with Andrew Gow, of Male Witches in Early Modern Europe (Manchester University Press, 2003), and has also published scholarly articles on eighteenth-century witchcraft and atheism. She works for the Alberta Human Rights Commission and for Athabasca University. Her fiction has appeared in Bewildering Stories, SNAPLine, and Stories of the Nature of Cities .



---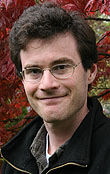 Archambault, Daniel W.
D. W. Archambault has made competitive sport an important part of his life for many years. When he's not studying computer science at the University of British Columbia or writing, he can be found skating, playing ultimate, or running. Dan would also like to apologize for the language and actions of his characters in this one. They were kids who didn't know any better. The "Recorded Testimony of Eric and Julie Francis" is his third fiction sale.
---
Ard, Frank
Frank Ard is from the quiet town of Loxley, Alabama. He is a graduate of Clarion West, and his work has appeared in Fantastique Unfettered, The Future Fire, and Birmingham Arts Journal. He is currently working on a collection of animal stories.
---

Armstong, Kelley [UPDATED 2020-07-27] [Photo by Kathryn Hollinrake]


Kelley Armstrong is the author of the Rockton thriller series, standalone thrillers beginning with Wherever She Goes, and the Royal Guide to Monster Slaying middle-grade fantasy series. Past works include the Otherworld urban fantasy series, the Cainsville gothic mystery series, the Nadia Stafford thriller trilogy, the Darkest Powers & Darkness Rising teen paranormal series and the Age of Legends teen fantasy series. Armstrong lives in Ontario, Canada with her family.



---

Arthur, Mel
Mel Arthur lives in Atlantic Canada and writes adjacent to three cats, a husband, and a small boy. She studied both English Literature and Library Science, paints and draws with middling ability, and mostly reads books about long dead kings and queens.
---
Ashby, Madeline
Madeline Ashby has lived on the outskirts of Los Angeles, Seattle, New York, and Toronto. She immigrated to Canada in 2006. She joined the Cecil Street Irregulars soon after, and in 2007 was a runner-up for the SF Idol competition at Ad Astra. (Her pal David Nickle won.) Madeline is a contributor to Frames Per Second Magazine and Kokoro Media, where she blogs about Japanese animation when not volunteering for the Sprockets division of the Toronto International Film Festival. This story is her first published in Canada.
---

Atwood, Margaret
Margaret Atwood is the author of more than forty books of fiction, poetry, and critical essays. Her latest book of short stories is Stone Mattress: Nine Tales (2014). Her MaddAddam trilogy — the Giller and Booker prize-nominated Oryx and Crake (2003), The Year of the Flood (2009), and MaddAddam (2013) — is currently being adapted for HBO. The Door is her latest volume of poetry (2007). Her most recent non-fiction books are Payback: Debt and the Shadow Side of Wealth (2008) and In Other Worlds: SF and the Human Imagination (2011). Her novels include The Blind Assassin, winner of the Booker Prize; Alias Grace, which won the Giller Prize in Canada and the Premio Mondello in Italy; and The Robber Bride, Cat's Eye, The Handmaid's Tale, and The Penelopiad. Her new novel, The Heart Goes Last, will be pub­lished in September 2015. Margaret Atwood lives in Toronto with writer Graeme Gibson.
---
Austen, Catherine
Catherine Austen writes fiction for all ages. Her most recent novel, "All Good Children" (Orca), won the Canadian Library Association's 2012 Young Adult Book Award and the 2012 Sunburst Award (YA category). Catherine was born in Newcastle, New Brunswick, raised in Kingston, Ontario, and now lives in Gatineau, Quebec. She is proud to be a Canadian and she hopes our future will not be as grim as the one she imagines.
---

B., Damon
Damon B is an Antipodean creature who roams the world and drives out the tedium of a daytime desk job with tales of zombies, tattoo cults, and life after The Apocalypse. He also features online at Macabre Cadaver with his piece "Inkorporated."
---
Baird, Alison
Alison Baird is a resident of Oakville, Ontario, Canada, and a graduate of Trinity College, University of Toronto, where she earned her Honours B.A. in English and her M.A. degree.

As an author she had an early start, publishing her first poems when she was 12. In 1994 her first book, The Dragon's Egg, was published by Scholastic Canada: it was a national bestseller and a Regional Winner of the Silver Birch Award (a children's choice award). It is now featured on school curricula across the country. The Hidden World and White as the Waves: A Novel of Moby Dick, both published in 1999, were Canadian Children's Book Centre "Our Choice" selections, and White as the Waves was shortlisted for the IODE Violet Downey Book Award. The Wolves of Woden, the prequel to The Hidden World, followed in 2001 and was featured in Resource Links Magazine's "Best of 2001." Baird's next project for Penguin was the The Witches of Willowmere (also a CCBC "Choice"), volume one of the "Willowmere Chronicles." In 2003 her adult fantasy novel, The Stone of the Stars, and its two sequels were sold to Warner Aspect through the Sternig & Byrne literary agency and were published in 2004 and 2005. The Stone of the Stars received a starred review in Publisher's Weekly.
---
Ball, Peter M.
Peter M. Ball is a writer from Brisbane, Australia. By day he works as the Digital Content and Community Manager at Queensland Writers Centre, a job that saw him run the inaugural Australian GenreCon in 2012 in addition to providing support to the subscribers of The Australian Writer's Marketplace. His short fiction has previously been published in magazines such as Apex, Shimmer, and Strange Horizons, as well as the Dreaming Again, Interfictions II, and Eclipse 4 anthologies. His faerie-noir novella, Horn, was published in 2009 by Twelfth Planet Press, and was followed by Bleed in 2010.
---
Bambury, James
James Bambury lives and writes in Brampton, Ontario. His short stories have appeared in Tesseracts: Wrestling with Gods, AE: Sci-Fi Review, Daily Science Fiction, and other places. His ongoing webcomic "SpaceBox" can be found at www.spaceboxcomic.com.
---
Bao, Alan
Alan Bao is a Chinese-Canadian illustrator who finds it incredibly awkward to write about himself in the third-person. He draws for a living, he writes for fun, and he plays a pretty mean blues guitar on the side. You can find his portfolio: www.alanbao.com or follow him on social media at: www.twitter.com/alanbaoart and www.facebook.com/alanbaoart.
---
Barbour, Douglas [UPDATED 2021-09-28]


Douglas Barbour was born in Winnipeg, Manitoba, and has been a critic and editor as well as a poet. He edited the anthologies Inscriptions: A Prairie Poetry Anthology, A Salt Reader, and The Maple Laugh Forever: An Anthology of Comic Canadian Poetry. In 1984 Mr. Barbour was the recipient of the Stephan Stephasson Award for Poetry, from the Writers' Guild of Alberta. Barbour was an awarding winning poet, critic and editor who taught Canadian Literature and Creative Writing at the University of Alberta in Edmonton, Alberta, Canada. He passed away September 25, 2021.



---

Barker, Michelle
Michelle Barker lives and writes in Penticton, B. C., with her husband and four children. Her poetry has been published in literary reviews across North America, including Tesseracts Fourteen. A chapbook of her poems "Old Growth, Clear Cut" will be published by Leaf Press. Her non-fiction work has won a National Magazine Award, and she has also published short fiction. Michelle is currently working on two fantasy novels for young adults and has been involved in writing workshops for teens.
---
Barley, Michael
Michael Barley was born in England, and his family came to Canada in 1948. He is an architect, and has always enjoyed writing. His books include 'Jackal Bird', 'Seven Days In December' (a group effort - he is one of four authors) and 'Northline' - a dystopian novel about a special type of train.

Michael and his wife have several children, as well as numerous grandchildren.
---
Barrett, Jason
Jason Barrett was born in Newfoundland, grew up in Alberta and Ontario but has spent the last nine years living within the Arctic Circle. He currently resides in Tuktoyaktuk, Northwest Territories, on the Arctic Coast. Jason lives with his girlfriend, Rachel, and their cat, named Cat. He would like to thank Adam and Annie Emaghok for helping with the Inuvialuktun translations. "The Blizzard Warning" is his first published story.
---
Baugh, Laura VanArendonk [UPDATED 2019-07-22]


Laura VanArendonk Baugh loves both train travel and writing fantasy of many flavors, as well as other genres and non-fiction. Her novel The Songweaver's Vow won the 2018 Realm Award for Best Fantasy. She lives in Indiana, where Robin Archer's tales are rooted in local flavor and history, and enjoys Dobermans, travel, chocolate, and making her imaginary friends fight one another for imaginary reasons.



---
Beaulieu, Natasha
Montréal author Natasha Beaulieu published many short stories before her dark novel trilogy Les Cités intérieures (The Inner Cities) saw print. The trilogy has been translated into Polish but not yet into English. Her latest novel Le Deuxième gant (The Second Glove) is still on the dark side, as well as her other projects.
---
Beaulieu, René
René Beaulieu is a writer, essayist, translator (works by Moorcock, De Lint, O. S. Card, Heinlein, Vance and Sturgeon) and anthologist (with Guy Sirois) since 1979, working in the different genres of imaginative fiction in Québec and in France. One time winner of the Dagon Award and two times of the Boréal Award, he has published a number of story collections: Légendes De Virnie, Le Préambule, Coll. Chroniques Du Futur, 1981; Les Voyageurs De La Nuit, Les Éditions De L'À Venir, 1997, and Un Fantôme D'Amour, Ashem Fictions, 1997. Two of his stories have been published in previous Tesseracts anthologies: "The Blue Jay" (Jane Briely, trans.) in Tesseracts Q and "The Energy Of Slaves" (Yves Meynard trans.) in Tesseracts 8.
---
Bechtel, Greg
Greg Bechtel's occasionally prize-winning stories and essays have appeared in a variety of magazines and anthologies, including Avenue Edmonton, The Fiddlehead, Prairie Fire, two previous Tesseracts anthologies, and Imaginarium 4: The Best Canadian Speculative Writing. His first story collection, Boundary Problems, won the Alberta Book of the Year Award for trade fiction and was a finalist for the ReLit Award, the William L. Crawford Fantasy Award, and the City of Edmonton Robert Kroetsch Book Prize. He currently lives in Edmonton, Alberta, where he recently served as Writer in Residence for the Alberta Branch of the Canadian Authors Association. He also teaches English Literature, Writing Studies, and Creative Writing at the University of Alberta, where he completed his PhD on Canadian syncretic fantasy.
---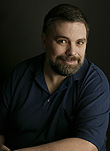 Bedford, K. A.
K. A. Bedford was born in Fremantle, Western Australia, in 1963. He attended Curtin and Murdoch Universities, and studied Writing, Theatre, and Philosophy. He lives with his wife, Michelle, near Perth, Australia.

His novels have been nominated for the Australian Aurealis Award and the P. K. Dick Award. Time Machines Repaired While-U-Wait won the Aurealis Award.

"I was probably scribbling on the inside wall of the womb while Mum was pregnant with me. I don't recall. I do recall writing a very great deal pretty much from my first moment. For a long time, however, my writing resembled strange scratches and wiggles, and was generally considered somewhat obtuse and difficult. Then one day at school they started teaching us how to print, and a few years later actual cursive script. A few years after that, when I was about 8 years old, I encountered a typewriter for the first time. I remember this now as practically a religious experience.

"So while I was always writing some damned thing or another as a young tacker, I didn't get really serious about it until I was about 14, when I completed what I thought was my first "proper" short story. Many more terrible short stories followed. Then, starting at age 18, came a succession of ghastly novels about improbable characters, including the one with the hitman whose index finger is six feet long and weighs two hundred pounds by itself. When I hit university in my early 20s, I got side-tracked over into theater, and wrote a bunch of horrible plays to go with all my ghastly books and terrible stories. It was all good fun, though. After university I got distracted by role-playing games, in the course of which I met Michelle, who would later be my wonderful wife. I have always loved board games, role-playing games, computer games, and still pursue that interest when I can. Writing eventually lured me back, or, more accurately, grabbed me by the scruff of my neck and frog-marched me to my writing desk and planted me in the chair and made me write Actual Proper Fiction. Thus was spawned yet more disastrous novels. Somewhere in there I also had a series of frightening jobs working for the Australian government in their public service, where I learned I was really not suited to office work.

"Another fit of university life interrupted the bliss in the mid-90s, during which I attempted to learn philosophy by correspondence. It was exceedingly interesting, and I learned a great deal, including how I really don't know bugger all about anything. I also learned, after tackling the deathless prose of the Philosophy Essay, that I much preferred writing ghastly books. Fortunately, in the middle of this course, one of these ghastly books actually got bought by these nice Canadian people, who clearly had no idea about my long-standing reputation as a purveyor of ghastly books. I suspect it would be best not to tell them about this in correspondence. We'll just go along with the fiction that Orbital Burn is my "first novel," and say nothing more about it.

"I take my writing very seriously indeed, which is a relatively recent development. I see myself as a journeyman apprentice sort of writer, more craftsman than artist, and I expect to continue learning my craft for the rest of my life. Writing continues to be a struggle for me, in more ways than one, and I see that as a good thing. I have instructed my wife that if I ever pronounce that I have mastered writing, she is to hit me hard with a squid. I now live in fear of the squid."
---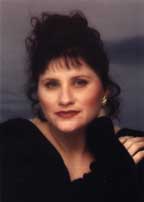 Bedwell-Grime, Stephanie
Stephanie Bedwell-Grime is a five-time Aurora Award finalist and the author of eight novels and over fifty short stories.
---
Beer, Robert H.
Robert H. Beer lives with his wife in Fergus, Ontario, along with two kids who seem to be in a time warp of some sort. They get older while he does not. Robert has published short stories in many publications in Canada and the United States, including OnSpec, the North of Infinity projects, and WP Kinsella's Baseball Fantastic.
---
Bel'Harold, Aviva
Aviva Bel'Harold writes young adult fiction: Horror, Science Fiction, ­Urban Fantasy, etc. — as long as the ­characters are young, full of life, and out for adventure.
When she's writing, you'll find her curled up on a sofa with a pen and a pad of paper, ­surrounded by her adorable puppies.
Born in Winnipeg and raised in Vancouver, Aviva Bel'Harold currently resides in Calgary with her husband, four children, and a pack of dachshunds.
---
Bell, Eileen
Eileen Bell lives in Edmonton, Alberta. She won the 2010 Aurora award for her novella "Pawns Dreaming of Roses" in the Women of the Apocalypse anthology published by Absolute XPress, and has had several other short stories published. She is happily at work on several other projects, and when she's not writing, she's living a fine life in a round house with her husband and her daughter's cranky cat.
---
Bell, John
John Bell was born in Montreal and grew up in Halifax. After a long career at the National Archives in Ottawa, he returned to Nova Scotia and now lives in Lunenburg. He is the author or editor of nearly twenty books, including Invaders from the North, a ground-breaking history of Canadian comics. A former editor of the poetry magazine Arc, Bell has contributed to numerous anthologies, among them Ark of Ice and Nova Scotia: Visions of the Future, both edited by Lesley Choyce. In 1981, Bell and Choyce co-edited Visions from the Edge, one of the earliest Canadian SF anthologies.
---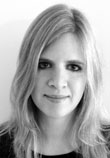 Bell, Meghan
Meghan Bell lives in Vancouver, where she is the publisher of Room magazine. Her fiction has appeared in The New Quarterly, Grain, Carousel, The Impressment Gang, Joyland, and The Minola Review. She is one of the co-founders of Growing Room: A Feminist Literary Festival, and spearheaded the publication of Room's fortieth anniversary anthology, Making Room: Forty Years of Room Magazine (Spring 2017, Caitlin Press). She is working on her first novel, about grief, rage, and ice hockey. Find her at meghanbell.com.
---
Bennett, Nancy
Nancy Bennett is an essayist, poet and fiction writer. Her work has appeared in such places as Tales of the Unanticipated, Tesseracts, and Flesh and Blood and Not One of Us. She has made the recommended reading list for the Year's Best Fantasy and Horror three times. Her latest achievement, a cinquain poem, appeared in In Fine Formî alongside the works of P. K. Page, Robert Service and Margaret Atwood.
---
Bennett, Renée
Renée Bennett is an author and editor and a five-time Aurora Award nominee. Her fiction has appeared on CBC Radio, in the Enigma Front and Rigor Amortis anthologies, and in Year's Best Fantasy, edited by David Hartwell and Kathryn Kramer.
---
Bennett, Robert Jackson
Robert Jackson Bennett lives in Austin, Texas. His Shirley Jackson award-winning debut, Mr. Shivers, was published in 2010. His second novel, The Company Man, hit shelves in 2011, and his third, The Troupe, was released in 2012.
---
Bérard, Sylvie
Sylvie Bérard was born in Montréal in 1965. She ­obtained her Ph.D. from the Université du Québec à Montréal in 1997 and she is now assistant professor at Trent University. As a scholar, she published many articles on women's science fiction. She has been a regular contributor to Québec literary magazine Lettres québécoises and is a member of XYZ. La revue de la nouvelle collective. Her short stories have been published in magazines such as Solaris, Moebius and imagine..., as well as in anthologies such as L'Année de la science-fiction et du fantastique and Tesseracts. She co-authored with Brigitte Caron the novel Elle meurt à la fin (Paje, 1994) and she also translated, in cooperation with Suzanne Grenier, novels from Canadian authors Leona Gom and Nancy Kilpatrick. In 2003, her novella "La guerre sans temps", which is part of her novel Terre des autres (Alire, 2004), won the Boréal award and the Aurora award for best Canadian short story in French.
---
Beynon, David
David Beynon is a writer of speculative fiction who lives in Fergus, Ontario with his wife, two kids, a Golden Retriever and what increasingly appears to be an immortal cat.
Originally from Britain, David came to Canada as an infant, growing up on a farm just outside of Dundalk, Ontario. He has been a cow milker, a residence manager at the Hamilton Downtown YMCA (there's a novel waiting to be written about those four years), a factory worker and a purveyor of fine corrugated packaging and displays.
Dave writes speculative fiction of varying genres and lengths. In 2011, his novel, The Platinum Ticket was shortlisted for the Terry Pratchett Prize.
---
Birtolo, Dylan
Dylan Birtolo currently resides in the great Pacific Northwest where he spends his time as a writer, a gamer, and a professional sword-swinger. His thoughts are filled with shape shifters, mytho-logical demons, and epic battles. He has published a couple of fantasy novels and several short stories in multiple anthologies. He trains with the Seattle Knights, an acting troop that focuses on stage combat, and has performed in live shows, videos, and movies. In addition he teaches the academy for upcoming actor combatants. He has had the honor of jousting, and yes, the armor is real — it weighs over 120 pounds.
---
Blackmore, Leigh
Leigh Blackmore is a writer, editor, manuscript assessor, & occultist. He lives in Wollongong, Australia with his two partners, three cats, and a 5000+ volume library. Leigh is completing his Honours year for the B.A. Creative Arts (Creative Writing) at the University of Wollongong.

His most recent book is the weird verse collection, Spores from Sharnoth and Other Madnesses (P'rea Press, 2008) which US journal Dead Reckonings declared "places Blackmore amongst the leading weird poets of our era."

He published & edited (with B.J. Stevens & Chris G.C. Sequeira) Terror Australis: The Australian Horror & Fantasy Magazine (1987-92) and edited Terror Australis: The Best of Australian Horror. (Coronet, 1993). Leigh's weird fiction has appeared in the Agog! anthologies ("Uncharted" was a Ditmar nominee, Best Novella, 2003), Daikaiju 3, Eldritch Tales: Dark Horrors, and online at www.ligotti.net and www.writingshow.com.

Leigh co-edits (with chief editor Phillip A. Ellis) the bi-annual journal Studies in Australian Weird Fiction. He is Official Editor of SWWFT, the Sword & Sorcery & Weird Fiction Terminus amateur press association. He has contributed to many scholarly works on weird fiction including Supernatural Literature of the World: An Encyclopedia (ed. S.T. Joshi & Stefan J. Dziemianowicz, Greenwood Press, 2006). Critical work has appeared in Studies in the Fantastic and Lovecraft Annual.

Leigh regularly lectures on magick & occultism in the Illawarra, and co-facilitates MoonsKin ritual working group with his partner Margi Curtis. Their regular columns on occultism have appeared in Spellcraft and Black: Australia's Dark Culture magazine.
---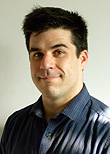 Blacquiere, Dylan
Dylan Blacquiere lives in New Brunswick, and shares a home with Mary Pletsch, books, comics, and four cats.
---
Blaine, Janice
Janice Blaine is a professional commercial artist. Throughout her career she has worked on a wide variety of projects, ranging from pre-production animation to design & illustration of children's books. She was recently nominated for an Aurora Award.
---
Blazevic, N. K.
N. K. Blazevic was born in Montreal and currently lives in Saint-Andre-D'Argenteuil, Quebec, where she has become a passionate beekeeper. She studied art for a year in college but she could not nurture her talent or interest there. She was much more interested in being outdoors. She fled to the countryside of the Quebec Laurentians where she apprenticed for a stone mason and cultivated her love of art and animals. She considers herself a student of life with a keen interest in the natural world.
---
Bliss, Keith
After emigrating from England to Australia, Keith Bliss lived there for five years as a child before his family moved back to England. He received a bachelor's degree in German from Leicester University and moved to Germany in 1983 where he worked as a self-employed translator for over 20 years before becoming a lecturer at the University of Siegen in 2005. From there he received a master's degree in English literature and is currently working on a Ph.D. about the effects of Darwinism on early science fiction between 1818 and 1918. He is still teaching English at the University of Siegen, and claims it is the "best job in the world".
---
Bobet, Leah
Leah Bobet lives and works in Toronto. Her fiction has appeared in Realms of Fantasy, On Spec: The Canadian Magazine of the Fantastic, Interzone, and Strange Horizons, and has been reprinted in The Year's Best Science Fiction and Fantasy for Teens, Science Fiction: the Best of the Year 2006, Best New Fantasy 2, and The Mammoth Book of Extreme Fantasy.
---
Bohnet, Susan
Susan Bohnet has an Associate Degree in Arts and Letters with a major in psychology from Ricks College, and a Bachelor of Science degree with a major in Human Resource Development from Brigham Young University. She lives in Alberta with her husband, five children, and a cute (but rather naughty) Yorkshire terrier. She is the author of the young adult novels My Life as a Troll and Mosaic, has written a newspaper column called Family Frenzi for 18 years, and has had two short stories published. Lethal Influence is her first novel for adults.
---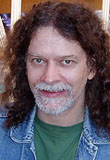 Bolduc, Claude
Born in Quebec City, Claude Bolduc now lives in Gatineau and has been writing horror short stories for twenty years, dozens of which were published in magazines and anthologies in Québec, France and Belgium. His best stories can be found in the collections Les Yeux troubles et autres contes de la lune noire and Histoire d'un soir et autres épouvantes, the latter winning the Grand Prix de la science-fiction et du fantastique québécois in 2007.
---
Bolivar, P. E.
P. E. Bolivar is an air traffic controller at the Vancouver International Airport.
---
Boorman, Kate
Kate Boorman is an independent artist and writer with an MA in Dramatic Critical Theory. In the past several years, she has collaborated on a variety of theater productions and arts events in Edmonton and the surrounding area. She now writes Young Adult fiction. Her current projects involve first kisses, past lives, immortal beings with super powers, and things that explode. And scooters. Kate lives with her husband and two small children in Edmonton, Alberta.
---

Bose, Robert
Robert Bose grew up on a farm in southern Alberta reading the Hardy Boys and making up stories that only entertained his mother, himself, and maybe his dog. He still loves spinning yarns and can clear any room by starting a conversation with 'Remember the time…' Robert is working on a novel about the modern world after an all too real Ragnarök while annoying his wife, raising three troublesome children, and working as the Director of Innovation for a small Calgary software company.
---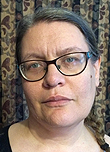 Boudreau, Chantal
Chantal Boudreau is a speculative fiction writer/accountant from Sambro, Nova Scotia with a focus in horror and fantasy. She has published in Canada with Exile Editions in their Dead North and Clockwork Canada anthologies and her other Canadian publications include stories in Postscripts to Darkness Volume 5 and Masked Mosaic: Canadian Super Stories. Outside of Canada, to date, she has published more than fifty stories with a variety of American and British publishers. Find out more about Chantal at: http://chantellyb.wordpress.com
---
Boutros, Gabriel
Gabriel Boutros is a defence attorney in Montreal, where he lives with his wife and two sons, and occasionally dabbles in creative writing. His one previously-published story, "I Drive", appeared in Carte Blanche, an on-line literary review. He is a lifelong fan of Jimi Hendrix and has listened to All Along the Watchtower hundreds of times. Once, on a long night-time drive, he listened to the song's closing words and decided that somehow he had to incorporate this foreboding image into a story. "Two riders were approaching, and the wind begins to howl..."
---
Bowlsby, Craig H.
Craig H. Bowlsby has been wielding both pen and sword for many years. Five times Western Canadian Foil champion, a former member of the Canadian National Fencing Squad, he now teaches fencing at La Salle, in Vancouver.
Craig has worked as Swordmaster or Sword Double on several Vancouver shot productions. He has written many plays, including one produced by Vagabond theatre in New Westminster: Mutiny On the Minsk. He has been a panellist at previous Vcons, and Cascadiacon. His short story, The Number Three Blade, introduced Horth's first fencing experiences at the age of four, in the Okal Rel Anthology Opus Two. Craig wrote and produced the comedy sci-fi television show, Commander's Log, which was shown on the Space Channel, in 2004. Among many other things Craig also wrote The Knights of Winter, a history of hockey in British Columbia from, 1895 to 1911, available through Chapters.
---

Bradley, Gavin [UPDATED 2019-07-22]


Gavin Bradley is an Irish writer living in Canada, and has published short stories in Glass Buffalo literary magazine, and the anthologies, Frozen Fairy Tales, Dark Lane's: Weird Tales 3, Ignis Fatuus, and Tesseracts 21, amongst others. He has also published poetry in magazines and collections on both sides of the Atlantic and was selected for the Irish Times: 'New Irish Writing' award.



---
Bradley, Rebecca
Rebecca Bradley was born in Vancouver in 1952, and grew up largely in Calgary. She studied archaeology, earning a Ph.D. at Cambridge, doing her fieldwork in Egypt and the Sudan. She married and had children in Northern Ireland.

In 1987, she and her husband moved to Kuwait, where she worked as a technical editor and he taught at the university. By coincidence they were on holiday at the time of the Iraqi invasion in 1990. Shortly thereafter, her husband took a job at the Hong Kong Polytechnic.

Rebecca wrote fiction full-time in Hong Kong and is the author of numerous short stories. Before co-authoring Temutma with Stewart Sloan, she published her Hong Kong Macabre and Hong Kong Grotesque with Hong Kong Horrors. She has written a fantasy trilogy for Gollancz – Lady In Gil, 1996; Scion's Lady, 1997; and Lady Pain in 1998.

Rebecca returned to Calgary in July 1997, and taught archaeology part-time at a local college. She misses many things about Hong Kong, not least the cemetery, and has fond memories of working as an archaeolo­gist in Egypt and the Sudan, where she once shared a dighouse with a crowd of millennia-dead Nubians.

She now lives in the West Kootenays of British Columbia, with some very lively cats.
---
Braun, Shen
Shen Braun has been writing since he was old enough to grip a crayon and has the towering stack of mostly finished stories to prove it. He eventually escaped from a small town and an enormous horde of relatives to go through years of university followed by numerous careers involving neckties and business lunches. Now, he's a stay-at-home dad in Brandon, Manitoba—his favorite job by far because he gets to focus on raising his family (when he's not ignoring them in order to get some typing done).
---
Braunbeck, Gary A.
Gary A. Braunbeck is a prolific author who writes mysteries, thrillers, science fiction, fantasy, horror, and mainstream litera¬ture. He is the author of 19 books; his fiction has been translated into Japanese, French, Italian, Russian, and German. Nearly 200 of his short stories have appeared in various publications. Some of his most popular stories are mysteries that have appeared in the Cat Crimes anthology series.
He was born in Newark, Ohio; the city that serves as the model for the fictitious Cedar Hill in many of his stories. The Cedar Hill stories are collected in Graveyard People and Home Before Dark. His fiction has received several awards, includ¬ing the Bram Stoker Award for Superior Achievement in Short Fiction in 2003 for "Duty" and in 2005 for "We Now Pause for Station Identification"; his collection Destinations Unknown won a Stoker in 2006. His novella "Kiss of the Mudman" received the International Horror Guild Award for Long Fiction in 2005.
---

Bridger, Denysé
Denysé is a native of Atlantic Canada, born in Canada's Easternmost province, Newfoundland, and raised in Nova Scotia. A lifelong dreamer, she began writing at an early age and can't recall a time when she wasn't creating in some artistic form. An active interest in the American West, and to a lesser extent the American Civil War, has been a lifelong obsession. Cowboys have been a love-affair that began at the tender age of three, and eventually expanded to encompass an equally timeless passion for pirates, Greek Gods, and Ancient Egypt. The other side of the Old West intrigue is an affinity for Victorian England, particularly the 1885-1895 part of the century.

This Newfoundland born author has had a highly prolific career; writing numerous paperback and electronic books. Her work has also been featured in a number of anthologies. Denysé has published over 400 stories, poems, and novella's world wide and has won an Amber Heat Wave award and has been nominated for an EPPIE Award; a prestigious award given for excellence in electronic publishing.
---

Brierley, Jane
Jane Brierley is a professional writer, editor, and literary translator, writer, editor, and former president of the Literary Translators Association of Canada. Her translations of science fiction stories have appeared in a number of Tesseract's anthologies, and she has translated three of Élisabeth Vonarburg's science fiction novels: The Silent City, The Maërlande Chronicles, and Reluctant Voyagers. In 1990 she won the Governor General's Award for best English translation.
---

Briggs, Xander
Xander Briggs lives and writes in the Florida panhandle, where he is absolutely prepared in case of an undead uprising.
---
Brinn, Brittni
Brittni Brinn was born Brittni Ann Carey in Winnipeg, Manitoba. She studied English and Drama at Concordia University College of Alberta (now Concordia University of Edmonton) before moving to Windsor, Ontario for graduate studies. She received her M.A. of Creative Writing in 2015. She co-hosts Hardcover: A Literary Podcast and writes plays for Paper-Knife Theatre. Besides books, her interests include coffee, songwriting, and cyborgs.
---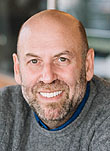 Broad, Barry
Barry Broad was born in Los Angeles in 1957. He is a lawyer by training and has spent his professional career as a lobbyist, representing a variety of union clients from the Screen Actors Guild and the Teamsters to the Longshoremen and Jockeys' Guild. His work has brought him in contact with people from all walks of life and he has used those people and their stories to dive deep into the lives of the characters that animate his fiction. He earned his law degree from the University of California, Davis and attended King's College, Cambridge University, in England and U.C. Davis as an undergraduate. He is the author of two espionage thrillers, Eve of Destruction and its sequel, Requiem for the Damned. He and his partner, Dr. My Tieu Huynh, live in Sacramento, California.
---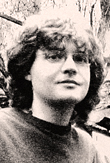 Brock, Jason V.
Double Bram Stoker Award-nominee Jason V. Brock is a writer, editor, filmmaker, composer, and artist, widely-published online, in comic books, magazines, and anthologies, includ­ing Qualia Nous, Disorders of Magnitude (nonfiction collection), Simulacrum and Other Possible Realities (fiction/poetry collection), Fungi, Weird Fiction Review, Fangoria, S. T. Joshi's Black Wings series, and others. He was Art Director/Managing Editor for Dark Discoveries magazine for four years, and publishes a pro journal called [NameL3ss]. He and his wife, Sunni, runs Cycatrix Press (publishing the anthologies A Darke Phantastique, The Bleeding Edge, and others), and run a technology consulting business. As a filmmaker, his work includes the critically-acclaimed docu­mentaries Charles Beaumont: The Life of Twilight Zone's Magic Man; The AckerMonster Chronicles! (winner of the 2014 Rondo Hatton Award for Best Documentary); Image, Reflection, Shadow: Artists of the Fantastic. He is the primary composer and instru­mentalist/singer for his band, ChiaroscurO.
---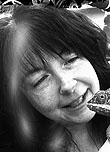 Brock, Sunni K.
Sunni K. Brock has been involved in digital creations since the late 1980s. She has consulted for Microsoft, Adobe, and Sonic Solutions. In spite of her strong background in Computer Science, she's not just a geek: Sunni is also a published poet, writer, and talented vegetarian cook. She enjoys spending her days working alongside her husband, author/filmmaker Jason V Brock, tending to their pet reptiles, and aggravating friends on Facebook.
---
Brown, Leslie [UPDATED 2019-02-21]


Leslie Brown is an Ottawa-based writer of science fiction, fantasy, horror and romance. She has published short stories in On Spec, Neo Opsis, Strange Horizons, Tesseracts 15, Tesseracts 20 as well as other anthologies. She has recently retired from the National Research Council as a research technician in the field of Alzheimer's disease.



---
Brozek, Jennifer
Jennifer Brozek is an award winning editor and author. Winner of the 2009 Australian Shadows Award for best edited publi¬cation, Jennifer has edited nine anthologies with more on the way. Author of In a Gilded Light, The Lady of Seeking in the City of Waiting, and Industry Talk: An Insider's Look at Writing RPGs and Editing Anthologies, she has more than forty-five published short stories, and is the Creative Director of Apocalypse Ink Productions.
Jennifer also is a freelance author for numerous RPG com¬panies. Winner of both the Origins and the ENnie award, her contributions to RPG sourcebooks include Dragonlance, Colonial Gothic, Shadowrun, Serenity, Savage Worlds, and White Wolf SAS. Jennifer is also the author of the long running Battletech webseries, The Nellus Academy Incident.
When she is not writing her heart out, she is gallivanting around the Pacific Northwest in its wonderfully mercurial weather. Jennifer is an active member of SFWA and HWA.
---
Brucato, Satyros Phil
Satyros Phil Brucato gained the nickname "Satyr" back in the '90s for his passionate temperament, flirtatious ways, and work on the Changeling: The Dreaming RPG. Later, he was gifted with the slightly more dignified "Satyros" by his beloved tribe in Greece. A professional author since the late '80s, Satyr's best-known for his short stories (in Weird Tales, Sword & Sorceress, Cabinet des Fees, and other publications); articles and columns (Realms of Fantasy, newWitch, Witches & Pagans, and other peri­odicals); comics (especially the webcomic Arpeggio); and RPG creations (Mage: The Ascension, Deliria - Faerie Tales for a New Millennium, The Sorcerers Crusade, and more). He loves to hike, dance, go barefoot, spin fire, and run around naked in the woods.
---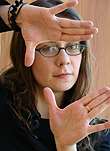 Bryan, Tanya
Tanya Bryan is a Toronto-based writer with work published in Feathertale Review and the anthologies My Cruel Invention and Dear Robot: An Anthology of Epistolary Science Fiction. She loves to travel, writing and drawing her experiences, which are often surreal and wonderful. She can be found online at @tanyabryan on Twitter.
---
Budgen, Gary
Gary Budgen grew up, and still lives, in London, England. He has had about twenty or so stories published in magazines and short story anthologies including Interzone, Dark Horizons and the Where Are We Going anthology from Eibonvale press. He has an MA in Creative Writing from Middlesex University and is a member of Clockhouse London Writers.
---
Burfield, Jane Petersen
Jane Petersen still lives in her hometown of Toronto. She has explored widely in career, education, and travel throughout her life. Three careers, in journalism, teaching and business, led her to writing crime stories. With her first short story, Jane won the Bony Pete Prize at Bloody Words 2001. She has stories in these anthologies: Bloody Words, The Anthology, Baskerville Books, 2003; Blood on the Holly, Baskerville Books, 2007; Thirteen, The Mesdames of Mayhem, Carrick Publishing, 2013; and World Enough and Crime, Carrick Publishing, 2014.
---
Burgess, Tony
Tony Burgess is the author of several book-length fictions. He is also a frequent contributor of short fiction to periodicals, magazines, and anthologies. He recently adapted his novel Pontypool Changes Everything into a radio play for the CBC radio and a feature film, directed by Bruce . Tony lives in Stayner, Ontario, with his wife, Rachel, and their children, Griffin and Camille.
---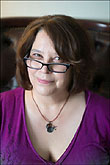 Caine, Rachel [UPDATED 2020-11-08]


Rachel Caine was a fictional person who wrote many, many novels, including the "Weather Warden" series, the "Morganville Vampires" series, and the "Outcast Season" series. She lived in the Dallas, Texas area. Rachel Caine passed away November 1, 2020.



---
Calamai, Peter
Peter Calamai, a journalist for more than four decades as a reporter, foreign correspondent and editor (winner of four National Newspaper Awards), is an enthusiastic Sherlockian. The author of numerous pastiches and scholarly Sherlockian and Doylean articles, he is a Master Bootmaker and invested in The Baker Street Irregulars as "The Leeds Mercury," befitting his special interest in Late Victorian newspapers. He lives in Ottawa.
---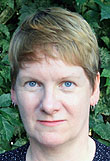 Cameron, Katherine [UPDATED 2019-02-21]


Katherine Cameron was born in Swift Current, Saskatchewan. Her debut collection of poetry, Strange Labyrinth, was published in 2015. Her short stories and poems have appeared over fifty literary journals and anthologies, including The Antigonish Review, CV2, Descant, echolocation, The Fiddlehead, FreeFall, Grain, Queen's Quarterly, NonBinary Review, Room, Prairie Fire, PRISM international, Beyond Forgetting: Celebrating 100 Years of Al Purdy, and 40 Below: Volume 2. She saw John Dee's obsidian scrying mirror in the British Museum and his astrolabe in the Whipple Museum of the History of Science in Cambridge.



---

Campbell, Dwain [UPDATED 2019-07-22]


Dwain Campbell is originally from Sussex, New Brunswick. After his university years in Halifax, he journeyed east to begin a teaching career in Newfoundland. Thirty-six year later, he is semi-retired in St. John's and studies folklore in his spare time. Contemporary fantasy is his genre of choice, and Atlantic Canada is a rich source of inspiration. He is author of Tales from the Frozen Ocean, and has contributed stories to Canadian Tales of the Fantastic, Tesseracts 17, and Fall into Fantasy 2018. Neil Gaiman is his hero of the moment, though he will reluctantly admit to a lifelong fascination with Stephen King.



---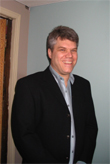 Campbell, J. R.
J. R. Campbell is a Calgary based writer and editor. His short fiction has appeared in Tesseracts 20: Compostela, Rigor Amortis, The MX Book of New Sherlock Holmes Stories Vol. 2 & Vol. 4, Challenger Unbound, A Study in Lavender: Queering Sherlock Holmes and Fantastical Visions IV. He has also written three episodes in Imagination Theater's The Further Adventures of Sherlock Holmes radio series. Along with his brother in arms, Charles Prepolec, he has edited the anthologies Curious Incidents Vols. 1 & 2, Gaslight Grimoire: Fantastic Tales of Sherlock Holmes (2008), Gaslight Grotesque: Nightmare Tales of Sherlock Holmes (2009) and Gaslight Arcanum: Uncanny Tales of Sherlock Holmes (2011), and Professor Challenger: New Worlds, Lost Places (2015). His latest project By the Light of Camelot (2018), with co-editor Shannon Allen, explores the lives of the Knights of the Round Table and the Arthurian world.
---

Carlisle, Johann
Johann Carlisle is a Machiavellian illusion created to serve as the corporeal avatar of a sentient artificial intelligence that may or may not be of terrestrial origin. He is being watched. His short fiction has been published in markets such as The Future Fire, Black Petals, The Harrow, and Sein und Werden.
---

Carolan, Chris Patrick [UPDATED 2019-02-21]


Chris Patrick Carolan is an author, editor, and hovercraft enthusiast whose stories have appeared in the Enigma Front anthology series (Analemma Books, ExitZero Books), 49th Parallels: Alternative Canadian Histories and Futures (Bundoran Press), and Baby, It's Cold Outside (Coffin Hop Press). He is Managing Editor of ExitZero Books and is currently working on revisions to his first novel, a paranormal mystery set in 1880s Halifax, Nova Scotia.



---
Carreiro, Lisa
Lisa Carreiro is a writer and editor whose fiction has appeared in Strange Horizons and On Spec. She lives in Toronto with her partner and their small menagerie.
---
Carson, Brad
Born and raised on a tobacco farm, (where he played cowboys), Brad Carson learned the craft of writing dialogue and the value of strong coffee while working in theatre. A 2009 finalist for an Aurora Award, he has sat beneath hundred year old oaks in Wistman's Woods in Dartmoor, and wandered Druid paths in Snowdonia. He currently resides with his writing partner Arlene Stinchcombe in Norfolk County where they listen to the trees whisper stories.
---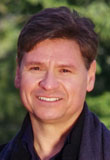 Castle, Jack [UPDATED 2020-07-23]


Jack Castle's novels have been consistently ranked in the Top 100 Bestselling books on Amazon and are available worldwide in e-book, print, iTunes, Kobo, and Barnes and Noble. He has been labeled by the Coeur D'Alene Press as the "Man of Adventures!" and traveled the globe as a professional stuntman for stage, film, and television. While working as a stuntman for Universal Studios, he met Cinderella at Walt Disney World, and they were soon married. After moving to Alaska, he worked as a tour guide, police officer, and Criminal Justice professor. He has been stationed on a remote island in the Aleutians as a Response Team Commander, and his last job in the Arctic Circle was protecting engineers from ravenous polar bears.

Moving his family to North Idaho, for the past decade, Jack Castle has been crafting thrilling, award-winning, adventures for Silverwood Theme Park and guiding millions of guests through them. He also enjoys helping others get published by teaching writing classes at North Idaho College. Find out more at www.JackCastlebooks.com



---
Chen, E. L.
By day, E. L. Chen pushes pixels at an interactive agency in downtown Toronto. By night… she sleeps. Most of her writing (as well as this bio) was written during her lunch hour, appropriately on an iPhone accessing the cloud. Elaine has been previously published in The Dragon and the Stars, Tesseracts Nine, Twelve and Fifteen, Challenging Destiny, Lady Churchill's Rosebud Wristlet, Ideomancer, Strange Horizons and On Spec. She lives in Toronto, Ontario.
---

Chiantaretto, Rick
Rick Chiantaretto is the author of the Crossing Death series, Façade of Shadows, and Tailored for the King (included in Twice Upon a Time). His novels have appeared on ReadFree. ly's Top 50 List of 2013 and 2014.
---
Choi, Eric
Eric Choi is the creator and co-editor of two collections, the hard SF anthology Carbide Tipped Pens (Tor, 2014) with Ben Bova and the Aurora Award winning anthology The Dragon and the Stars (DAW, 2010) with Derwin Mak. He has twice won the Prix Aurora Award for his short fiction and for co-editing The Dragon and the Star. He was the first recipient of the Isaac Asimov Award (now the Dell Award) for his novelette "Dedication": www.aerospacewriter.ca
---

Choo, Mary E.
Mary Choo's poems and short stories have appeared in genre and mainstream magazines and anthologies throughout Canada and the US. She has been on the preliminary ballots of the Nebula and Bram Stoker awards (the latter for poetry) and is a two-time Aurora finalist.

Her credits include such publications as the Methuen children's anthology The Window of Dreams, Star*Line, Dreams and Nightmares, Sword and Sorceress, On Spec and Northern Frights. She is currently writing short fiction, several collections of poetry and a trilogy.
---
Christie, Jason
Jason Christie was told by a guidance councilor in high school that he would have a hard time in college, so he had best get a trade as soon as possible.

Luckily for Canadian lovers of poetry, Jason disregarded that advice, left Milton, Ontario and went on to obtain a BA Honours from York University in Toronto with a double major in English Literature and Creative Writing. In 2005, Jason completed his MA at the University of Calgary.

He has become one of Canada's most innovative poets. His avant-garde approach to poetry challenges the status quo and questions what a poem may be. He has had his work reviewed in The Calgary Herald, The Globe & Mail, and on numerous poetry and poetics blogs — most notably Ron Silliman's.

Jason's poetry has been published in numerous magazines, journals, and anthologies. He has also contributed as an editor, along with Derek Beaulieu and A. Rawlings, to the sensational anthology "Shift &Switch: New Canadian Poetry", published by Mercury Press in 2005. His first book of poetry, entitled "Canada Post", was published in the spring of 2006 by Snare Books.

Considered one of Canada's cutting-edge poets, Jason writes with a highly intelligent, satirical and somewhat whimsical, alternative style. His avant-garde approach to poetry challenges the status quo and questions what a poem may be.
---
Church, Suzanne [UPDATED 2020-08-25]


Suzanne Church grew up in Toronto, moved to Waterloo to pursue mathematics, and never left town. Her award-winning short fiction has appeared in Cicada, Clarkesworld, several anthologies, and her 2014 collection Elements. Her favorite place to write is a lakefront cabin, but she'll settle for any coffee shop with WiFi and an electrical outlet.



---
Clamp, Cathy
C. T. Adams and Cathy Clamp are real people with slightly twisted minds who write strange fiction for fun. They are happily the award-winning, USA Today bestselling authors of the "Tales of the Sazi" and "Thrall" series for Tor Books. They are also now writing urban fantasy as "Cat Adams" and released a new series, "The Blood Singer" in June, 2010. Both C.T. and Cathy spend their days working in a law office in central Texas, which is what many claim warped their brains.
---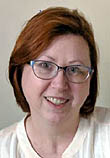 Clark, Karlene Tura [UPDATED 2020-10-23]


Karlene Tura Clark works at a University Library and is the author of several novels, including Assassin's Gift and Cherry Blossom Promises. Busy with myriad fiber arts crafts, she also paints and sells miniatures on Etsy in her HireAnAdventurer shop. She can be found at home northeast of the lone tree in North Dakota, just across the border in Minnesota, where she games online or tabletop, plays with her parrot, leads her spiritual group, and annoys her ever-so-tolerant and supportive husband.



---
Clark, Simon
Simon Clark lives in Doncaster, England with his family. When his first novel, Nailed by the Heart, made it through the slush-pile in 1994 he banked the advance and embarked upon his dream of becoming a full-time writer. Many dreams and nightmares later he wrote the cult zombie classic Blood Crazy. Other titles include Darkness Demands, Vengeance Child and The Night of the Triffids, which continues the story of Wyndham's Sci-Fi classic.

Simon's latest novel is Whitby Vampyrrhic, a decidedly grue­some and ultra-violent horror-thriller set in World War Two.
---
Clarke, J. Brian [UPDATED 2022-01-22]


James Brian Clarke was born May 23, 1928 in Birmingham, England, but spent most of his life in Canada. He began publishing genre work with "Artifact" in Analog in June 1969... five of his short fictions stories in Analog were 'cover' stories. His story,"Dinoshift," was nominated for the Science Fiction and Fantasy Writers of America (SFWA) Nebula award. Clarke's stories have also appeared in GALAXY, EXPANSE and ON-SPEC magazine. "Earthgate" was the lead in Donald A. Wollheim's 1986 ANNUAL WORLD'S BEST SF. "Testament of Geoffrey" appeared in the Russian publication INVENTOR AND INNOVATOR. His debut novel Expediter (1990) includes material first published in Analog, as does Alphanauts (2006), winner of the first A.E. Van Vogt Award. His story "Flaw on Serendip" was a finalist for the Aurora Award in 1990.

Clarke was a fellow of the British Interplanetary Society, and was once president of the Calgary Centre of the Royal Astronomical Society of Canada.

Clarke passed away on January 17, 2022.



---
Clink, Carolyn
Carolyn Clink is a well known Science Fiction poet who has had her work featured in Analog, On Spec and all four volumes of the Northern Frights series.
---
Clink, David
David Clink is a poet, poker player, and punster. He is the former Artistic Director and Board President of the Rowers Pub Reading Series, and former Artistic Director of the Art Bar Poetry Series. His poem, "A sea monster tells his story" won the 2013 Aurora Award for Best Poem/Song. His poetry has appeared in over 50 journals, including Analog five times and Asimov's three times. He has two speculative poetry collections, Monster, published by Tightrope Books, and, The Role of Lightning in Evolution (Chizine Publications). He has had poems appear in the last four even-numbered Tesseracts anthologies (14 & 16 & 18 & 20), and in genre journals Star*Line; On Spec; and, Pulp Literature. His poem, "Copyright Notice 2525" placed second in the 2007 Asimov's Reader's Poll. His poem, "After Midnight," (from Tesseracts Twenty: Compostela) is a finalist for the 2018 Aurora Award in the Poem/Song category. He has a forthcoming genre poetry collection from Chizine Publications in 2020, tentatively titled, The Black Ship. He is the poetry editor of Amazing Stories Magazine.
---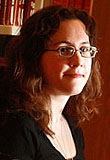 Clitheroe, Heather [UPDATED 2020-12-04]


Heather Clitheroe lives and writes in Alberta, Canada. Her science fiction and fantasy can be found in Lightspeed magazine, Beneath Cease­less Skies, Fusion Fragment, Kaleidotrope, and other books and magazines.



---
Clute, John
John Clute is the co-editor of both The Encyclopedia of Science Fiction and The Encyclopedia of Fantasy. He currently lives in London, England.
---
Cockle, Kevin [UPDATED 2020-09-15]


Kevin Cockle lives in Calgary, Alberta, and often incorporates Calgary-style boom-town themes in his work. A frequent contributor to On Spec magazine, Kevin has dabbled in screen writing, sports journalism, and technical writing to fill out what would otherwise be a purely finance-centric resume. Kevin's stories often deal with adult themes and explicit language which might not be suitable material for all readers. As a sports journalist, Kevin followed professional boxing and became conversant with what is often an unapologetically brutal business. Kevin's story in the Stoker Award nominated Evolve (vampire) anthology was characterized by one reviewer as "the most dis­turbing" in the collection, while the author himself acknowledged an "appalling" level of violence when asked to describe the piece at a book reading event. In 2012, Kevin optioned a screenplay based upon his story "Spawning Ground" and hopes to pursue more film work in the future.



---

Colangelo, Michael
Michael R. Colangelo is a writer from Toronto. He has published numerous short stories in both online and print venues, including Chizine, the Tesseracts 14 anthology, and the Apparitions anthology from Undertow Books. He is a former member of SF Canada, the present Membership Chair of the Horror Writer's Association, the former fiction editor for online horror/fantasy journal The Harrow, presently an editor for online webzine Ideomancer and a former columnist for horror web site FearZone. Last year, his short story Bat Story received an honourable mention in the 2010 Vaike and Erich Rannu Fund for Writers of Speculative Literature contest. And he is pretty handy with a knife.
---
Cole, Adrian
Adrian Cole became interested in fantasy and science fiction at an early age, through Tarzan of the Apes, King Solomon's Mines, movies such as Earth versus the Flying Saucers and comics such as the original Classics Illustrated War of the Worlds, as well as the works of Algernon Blackwood, Lovecraft, and Dennis Wheatley.
He first read Lord of the Rings in the late 1960s while working in a public library in Birmingham, and was inspired by the book to write an epic entitled "The Barbarians," which was eventually revised into The Dream Lords trilogy, published by Zebra Books in the early 1970s. He began writing various ghost, horror, and fantasy tales, which he sold to various anthologies and magazines, and he had 4 novels published in England by Robert Hale. The novel Madness Emerging had a distinctly Lovecraftian flavour, set in a small Cornish village (based on one in which he had lived for 5 years) overrun by an alien force. He then had two "young adults" fantasy novels published in England, Moorstones and The Sleep of Giants, the first one set on Dartmoor, the second in the South West.[2] A number of fantasy series followed, including The Omaran Saga and Star Requiem, as well as the novelizations of his stories about the Voidal, a S&S character and his elemental sidekick, Elfloq the Familiar. He edited a collection of Lin Carter's short stories about Thongor of Lemuria and the book, Young Thongor. His novel Night of the Heroes envisions various superheroes forming an unlikely union to battle an evil genius.
He has had short stories published in the Year's Best Fantasy series (DAW Books) and Year's Best Fantasy and Horror, and he was once nominated for the former Balrog Award. His story "Dark Destroyer" was included in the anthology Swords Against the Millennium. His first shared-world novel was The Crimson Talisman, which is set in the realm of Eberron.
Cole has worked as a librarian, an administrator in education, and Director of Resources in a large secondary college in the town of Bideford, North Devon, where he lives with his wife Judy, son Sam, and daughter Katia in an old blacksmith's forge.
---
Colombo, John Robert
John Robert Colombo is an editor, author and anthologist, He takes pride in the fact that he compiled Other Canadas (1979), the first anthology of the country's fantastic literature. He contributed to Tesseracts 1 and Tesseracts 4, and is the co-editor of Tesseracts Fourteen. The editors of Tesseracts 6 dedicated that collection to him. He has edited collections of the short fiction written by Algernon Blackwood, Leslie A. Croutch, Maurice Level, and Stephen Leacock. Poems of Space and Time consists of more than three hundred of his "poems and effects" inspired by scientific exploration and the fantastic imagination.
---

Coney, Michael Greatrex [UPDATED 2005-11-04]



Michael G. Coney was born in Birmingham, England, on September 28, 1932. As an adult, he worked as an accountant, hotel manager, author and forest ranger. He was manager of the Jabberwock Hotel in Antigua in the West Indies from 1969-1972, and was resident there when his first professional story ("Sixth Sense") was published in the first issue of the short-lived science fiction magazine Vision of Tomorrow in 1969. He relocated to Sidney, British Columbia during 1972, spending the later half of his life in Canada. He worked as a forest ranger for the British Columbia Forest Service from 1973 to 1989, when he retired. He published over 15 novels and his works have been translated into Dutch, French, German, Italian and Spanish. He died at the age 73 of pleural mesothelioma, a cancer of the lining of the lungs, on November 4, 2005 at the Saanich Peninsula Hospital palliative care unit.



---
Connolly, Lawrence C.
The Lawrence C.Connolly novel Veins was a finalist for the Black Quill and Hoffer awards as well as inspiring the audio CD Veins: The Soundtrack. His new supernatural thriller Vipers was released in 2010. In addition he has two short story collections available, Visions, a collection of his science fiction and fantasy stories from Amazing Stories, The Magazine of Fantasy & Science Fiction, Twilight Zone, and others and This Way to Egress.

Over the years his stories have been reprinted in a variety of best-of and retrospective anthologies, such as Karl Edward Wagner's Year's Best Horror, Thomas and Elizabeth Monteleone's Best of Borderlands, and Audible.com's Best of the Magazine of Fantasy and Science Fiction. Other stories have frequently been included in recommended-reading lists, including those in Year's Best Fantasy and Horror (St. Martin's Press) and Best American Mystery Stories (Houghton Mifflin). Translations of his work have appeared in over a dozen languages.

His latest stories are currently available in Cemetery Dance 59, F&SF Aug/Sept 09, Darkness on the Edge: Tales Inspired by the Songs of Bruce Springsteen (from PS Publishing), Terrible Beauty, Fearful Symmetry (from Dark Hart Press), and The Stories in Between (from Fantasist Enterprises).
---
Cooper, Rachel
Rachel Cooper is a freelance writer and editor in the Annapolis Valley, Nova Scotia. Besides writing for various organizations, she has published articles on science, people, and nature. She tools around with different kinds of writing, including literary short stories, short plays, poetry and writing for children. Two of her plays have been produced, and once she won second prize in the Atlantic Writing Competition's Writing for Children category, a brush with fame that made her giddy. Born in Winnipeg, she grew up in Ontario and has lived in Scotland, France and England.
---
Costello, Sean
Sean Costello grew up in an Ottawa neighbourhood called 'The Glebe' in a time when Brylcreem ruled and cars were two-tone and built to last, playing drums and dreaming of becoming the next John Bonham. He still enjoys jamming to many classic riffs with his son, a guitarist and member of the rock band, Stray Bullet. Sean's first novel, Eden's Eyes was published in 1989 by Pocket Books and since then he has published six more novels.
---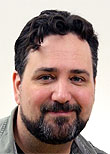 Creighton, Ryan Henson
Ryan Henson Creighton lives in Oshawa, Ontario with his boisterous family. He loves singing, abhors pants, and spends most of his time trying to convince people to play board games with him. Ryan designs games and puzzles for a living. He thrives on thinking and learning, both of which are best accomplished late at night, which is unfortunately when there are monsters..
---
Crowder, Nathan
Nathan Crowder has a problem with authority that likely stems from his Existentialist/librarian father and hippie mother. His discovery of punk music in the early 80s did nothing to help this. His fiction embraces a certain working-class aesthetic, a search for uncomfortable truths, and a love of popular culture. Nathan is primarily a horror writer, but his defiance of being pigeonholed has led him to write westerns, mysteries, urban fantasy, zombie erotica, sci-fi, and even clown noir.
His short fiction appears across numerous publications and anthologies, including Close Encounters of the Urban Kind, Cthulhurotica, Rigor Amortis, and Rock 'n' Roll is Dead. In the real world, he haunts the coffeehouses and karaoke bars of Seattle's Greenwood neighborhood.
---

Cuinn, Carrie
Carrie Cuinn is a speculative fiction writer, art historian specializing in Early American books and prints, and amiable raconteur. In her spare time she reads, reviews books, takes pictures, cooks, and sometimes gets a new tattoo.
---
Cullum, J. A.
Even before Janice A. Cullum could read and write she was creating new fantasy worlds by telling herself bedtime stories at the age of four.

"My father refused to read children's stories to me calling them utter rubbish", said Ms. Cullum, in a recent interview. He did, however, approve of Kipling. Therefore, Janice's earliest literary hero was Mowgli of the "Jungle Tales".

Janice has always believed in reincarnation. This life after life experience was evidenced by Janice's sensation of "remembering how to read". She applied this "recalled" knowledge by voraciously consuming books. The first book she recalls reading on her own was Walter Farley's The Black Stallion; her second, Robert Heinlein's The Red Planet.

Cullum had an early wealth of influence that many sf and fantasy writers would have given a world or two for. These Janice affectionately called "the stacks" - nearly two tons of science fiction and fantasy magazines collected by her father. From Amazing Stories to the Unknown, her dad had it all! Janice's favorites were the Planet stories of the late 1940's which featured stories by Leigh Brackett, C. L. Moore and Poul Anderson.

One of the greatest tragedies of the author's life came when her father donated all two tons of magazines to the Syracuse Library!

Her later influences include Robert E. Howard's Conan stories, Georgette Heyer's regency novels, Tolkien's Lord of the Rings, Dorthy Dunnett's Chronicles of Lymond, and Marion Zimmer Bradley's Darkover novels. She read "King Kull" when she was about 8 and was offended that the snake people were portrayed as totally evil. Cullum liked snakes, so she created a world where the snake people were no more good or evil than the humans. The snake people eventually morphed in the lizard folk.

Ms. Cullum loved science fiction and fantasy conventions, which she started attending with her family when she was eight, and where she met her husband (deceased), who shared her love of science fiction and fantasy.

Janice passed away in December of 2015.

---

Curtis, Sheryl [UPDATED 2015-01-11]


Sheryl Curtis is a professional translator from Montreal, Quebec, with translated stories appearing in Interzone; Year's Best Science Fiction 4; Year's Best Fantasy and Horror 15; numer­ous Tesseracts; The Mammoth Book of New Jules Verne Adventures; and Sylvie Bérard's novel, La Terre des Autres (Of Wind and Sand). She has undergraduate and graduate degrees in translation from the Université de Montréal and a doctorate in interdisciplinary studies from Concordia University, Sheryl Curtis is a certified member of the Ordre des traducteurs, terminologues et interprètes agréés du Quebec (OTTIAQ). During the course of her career, she also taught translation over a period of 20 years as a member of the part-time faculty at Concordia University, in Montreal, Quebec. More recently, she decided to leave the academic world to devote time to literary translation.



---

Czarnietzki, Andrew
Andrew Czarnietzki and Jen Laface are a husband and wife writing team from Edmonton, Alberta.
---
Czerneda, Julie
Curiosity has been the mainstay of her life, from being a biologist, to writing science texts, to her present career (which she still finds astonishing) of writing science fiction and fantasy full time. Her novels (thirteen to date, if you like to count, with more on the way) are published by DAW Books, and have garnered awards, international acclaim, and been bestsellers. As editor, Julie gets to read great and imaginative writing, but it's entirely possible, and somewhat curious, that what she most enjoys is to collect new authors and celebrate their success.
---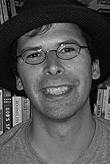 da costa, paulo
paulo da costa was born in Angola and raised in Portugal. He is a writer, editor and translator living on the West Coast of Canada. paulo's first book of fiction The Scent of a Lie received the 2003 Commonwealth First Book Prize for the Canada-Caribbean Region and the W. O. Mitchell City of Calgary Book Prize. His poetry and fiction have been published in literary magazines around the world and have been translated to Italian, Mandarin, Spanish, Serbian, Slovenian and Portuguese. The Midwife of Torment & Other Stories is his latest book of fictions. www.paulodacosta.ca or on facebook at https://www.facebook.com/paulodacostaauthor/
---
Dachuk, Mark
Mark Dachuk is a lifetime resident of Toronto, and makes his living as a carpenter. He is also a raging gamer, often pitching multiple card and board game ideas to friends, or boring them with various exploits in his online universe. He is currently in the process of forming a game company with a group of friends.
---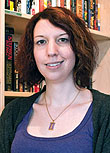 Dambergs, Morgan
Morgan Dambergs has had short stories published in sev­eral anthologies, including Rock 'N' Roll is Dead and The Big Book of New Short Horror. She hopes to one day publish a novel. She owns a small secondhand bookstore, where she happily spends her days reading, writing, and chatting about books.
---
Dansky, Richard
Richard Dansky. The Central Clancy Writer for Ubisoft/Red Storm Entertainment, Richard Dansky is one of the leading vid¬eogame writers working today. An accomplished tabletop RPG designer as well, he's published five novels and writes regularly for Sleeping Hedgehog, Green Man Review, and other publica¬tions. Richard lives (and occasionally works) in North Carolina with his wife and a variable number of cats, books, and bottles of single malt scotch.
---
Danylak, Karen
Karen Danylak lives in Pickering, Ontario with her husband, Aaron, and their children, Liane and Ryan. Her love affair with both the written word and the fantastic began with fairy tales when she was three and continues to this day. Her fiction has appeared in the anthologies North of Infinity II and The Anthology From Hell. When she's not writing, Karen works in Toronto's financial industry.
---
Darbyshire, Peter
Peter Darbyshire is the author of the award-winning novel Please and numerous short stories. He is also the books editor of The Province newspaper. His fiction and columns have appeared in publications across North America and online.
---
Dare, Miki
Miki Dare (Dare is pronounced DAH-RAY in Japanese) lives on the West Coast where she likes to express herself with whatever falls into her hands—from a pen to a paintbrush. Her science fiction and fantasy writing can be found in Analog Science Fiction and Fact, Inscription Magazine, Urban Fantasist and Where the Stars Rise: Asian Science Fiction and Fantasy. To see what she's up to, check out the following links: mikidare.com and https://twitter.com/mikidare
---

Davies, David Stuart
David Stuart Davies is the author of six Sherlock Holmes novels and Starring Sherlock Holmes, which details the film career of the famous sleuth. His non-fiction work Bending the Willow: Jeremy Brett as Sherlock Holmes is regarded as the definitive work on the subject. David's two successful one-man plays, Sherlock Holmes — The Last Act and Sherlock Holmes — The Life & Death, have been recorded on audio CD by Big Finish. Currently, David is the general contributing editor for Wordsworth Editions Mystery & Supernatural series. He is a Baker Street Irregular and a member of The Detection Club. He has given talks and dramatic presentations at various festivals, libraries, and conferences and has been a guest speaker on the Queen Mary II.
---

Davis, Amanda C.
Amanda C. Davis has lived in various parts of Pennsylvania her whole life. Her work has appeared in Shock Totem, Goblin Fruit, and Daily Science Fiction, among others.
---
Davis, J. Madison
J. Madison Davis is the former president of the International Association of Crime Writers and Professor Emeritus at the University of Oklahoma, where he taught fiction writing and screen writing. His first novel, The Murder of Frau Schütz, was nominated for the 'Best First' Edgar. Seven other novels fol­lowed, including The Vertigo Murders; Law and Order: Deadline; and The Van Gogh Conspiracy. He has also published many non-fiction books, including The Novelist's Essential Guide to Creating Plot; Stanislaw Lem; The Shakespeare Name Dictionary (with A. Daniel Frankforter); and the anthologies Murderous Schemes (with Donald Westlake); and Conversations with Robertson Davies. His short stories have appeared in publications from Mississippi Review to Zürich, Ausfahrt Mord. He is currently working on a novel— he is always working on a novel.
---
Davis, Leslie
Leslie Davis was born in San Diego CA.
"Most of my stories have their roots in my dreams. I dream crazy, wild dreams almost every night, and often wake up thinking: "I've got to write this down." Usually it's a character sketch, or a flash of imagery, rather than a real story line. I have notebooks full of pieces of dreams. I've been writing since I was a child. I think I started writing because I couldn't find enough stories to read in my favorite genres: scifi and fantasy. No matter what else I'm doing with my life, I'm always writing in some form or another."
Leslie works hard into the early hours of the mornings often with one cat perched on top of the computer tower, and the other sprawled in her lap. he cats are good company and their wise elfish faces keep her inspired.
Leslie resides in Spokane, Washington with her husband, hundreds of paperbacks, and her Tabby and Tonkinese cats. When she is not doing renovations around the house, she spends her time practicing Yoga.
---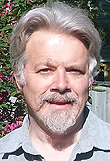 Dawson, Robert
Robert Dawson teaches mathematics at Saint Mary's University in Halifax, Nova Scotia. He has been writing science fiction and fantasy for seven years. He is an alumnus of the Sage Hill and Viable Paradise writing workshops.
---
de Bie, Erik Scott
Erik Scott de Bie is a speculative fiction writer whose tastes run from the fantastic to the horrifying and everywhere in between.
He is best known for his work in the Forgotten Realms fantasy setting, where his fifth novel, Shadowbane: Eye of Justice, hit the stands in September 2012. His work has appeared in anthologies such as Close Encounters of the Urban Kind, Human for a Day, Dangers Untold, and the When the Hero Comes Home series. He also moon¬lights as a game designer for the Dungeons and Dragons and Marvel Heroic Roleplaying games. Erik resides in Seattle, where he is married, and lives with cats and a dog.
---
de Lint, Charles
Charles de Lint was born in the Netherlands on December 22, 1951. His family emigrated to Canada when he was only four months old. His father's job with an international surveying company resulted in several moves during de Lint's childhood, but by the time he was 12—having lived in Western Canada, Turkey and Lebanon—the family had settled in Lucerne, Quebec, not too far from Ottawa, Ontario where he now resides.
In 1980, de Lint married the love of his life, MaryAnn Harris, who works closely with him as his first editor, business manager and creative consort. They share their love and home with a sweet-natured cat named Clare and a cheery little dog named Johnny Cash.
De Lint is best described as a romantic—a believer in compassion, hope and human potential. He is known as a master in the field of contemporary fantasy, helping to pioneer the genre with his groundbreaking novel Moonheart (1984). His vivid portrayal of character and settings has earned him a vast readership and glowing praise from reviewers and peers alike.
His numerous awards and honours include the World Fantasy Award, the Canadian SF/Fantasy Aurora Award, and the White Pine Award, among others. Modern Library's Top 100 Books of the 20th Century poll, conducted by Random House and voted on by readers, put eight of de Lint's books among the top 100.
With 36 novels and 35 books of short fiction to date, de Lint writes for adults, teens and children. His most recent adult novel, The Mystery of Grace (2009), is a fantastical ghost story and a heart-wrenching tale of love, passion and faith.
Newer work includes Under My Skin—book one of his new series, The Wildlings, from Penguin Canada (March 2012). The Cats of Tanglewood Forest, a novel for middle-grade readers, was published by Little, Brown in January 2013.
De Lint has been the main book reviewer for The Magazine of Fantasy & Science Fiction since 1987. He has also written critical essays, music reviews, opinion columns and entries to encyclopedias. He has taught creative writing workshops for adults and children in Canada and the USA, and served as Writer in residence for two public libraries in Ottawa. He has also served as a judge for several prominent awards, including the Nebula Award, the World Fantasy Award, the Theodore Sturgeon Award and the Bram Stoker Award.
The proverbial Renaissance man, de Lint is also a painter, poet and musician. His storytelling skills shine in his original songs, several of which were recorded and released in 2011 on his CD, Old Blue Truck. A multi-instrumentalist, de Lint performs with MaryAnn (also a musician). His main instruments are guitar, harmonica and vocals, while hers are mandolin, guitar, vocals and percussion.
---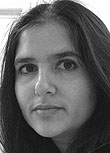 Deefholts, Khria
Khria Deefholts was born in India to bi-racial parents. She grew up in Canada, and later lived in Japan, where she studied such arcane subjects as the tea ceremony and Japanese calligraphy. She has worked on a film in Germany, had close encounters with snakes and crocodiles in Australia and taught ballroom dancing. She speaks six languages with varied degrees of fluency and has published numerous shorter pieces of fiction and non-fiction. She lives in Ontario, with her husband and two cats.
---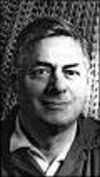 Deegan, Roger
Roger Deegan earned his Masters of Music in Composition from the University of Southern California and has written music for over 100 films.
---
DeLuca, Michael J. [UPDATED 2020-09-17]


Michael J. DeLuca lives in the rapidly suburbifying post-industrial woodlands north of Detroit with partner, kid, cats and microbes, but he grew up in Boston, where he lived for a year across the street from the gates of Forest Hills Cemetery. He is the publisher of Reckoning, a journal of creative writing on environmental justice. His short fiction has appeared in Beneath Ceaseless Skies, Apex, Mythic Delirium, and lots of other places, and a novella, Night Roll, is forthcoming from Stelliform Press in October 2020.



---
DeMeulemeester, Linda [UPDATED 2020-07-25]


Linda DeMeulemeester's speculative short fiction has been published in zines, magazines and anthologies, including Tesseracts Compostela, Exile's Dead North, and Playground of Lost Toys.

Her critically acclaimed fantasy children's series, Grim Hill, is under the Heritage House imprint, Wandering Fox, and has been translated into French, Spanish and Korean. Her latest children's book is science fiction also with Heritage House Publishing is The Mystery of Croaker's Island.



---
Dempsey, Morgan
Morgan Dempsey is a writer and software engineer, currently living in Silicon Valley, California. Her stories have been published in Redstone Science Fiction, Broken Time Blues and Danse Macabre.
---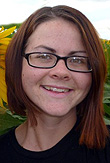 Deshane, Evelyn


Ontario writer Evelyn Deshane received an MA from Trent University and is pursuing a PhD at Waterloo.



---

Devin, R. Schuyler
R. Schuyler Devin prefers to walk the halls of his own imagining rather than the dark alleyways of his past. He's a writer, musician, and brazen geek, who lives under the silver skies of Washington State with his tireless wife and dynamic daughter.
---
Devine, Dan
Dan Devine is an aspiring science fiction and fantasy author who has been published numerous times online and in print. His first novel, The Next Best Thing to Heroes, is currently available on amazon.com, and its sequel is due out soon.
---
Dixon, Lorne
Lorne Dixon lives and writes off an exit of I-78 in residential New Jersey. He grew up on a diet of yellow-spined paperbacks, black-and-white monster movies, and the thunder lizard backbeat of rock-n-roll. His novels include Eternal Unrest, The Lifeless, and Snarl. His short fiction has appeared in four volumes of Cutting Block Press' Horror Library series, Darkness on the Edge (PS Press), Metahumans Vs. the Undead (Coscom), as well as many other anthologies and magazines.
---
Doctorow, Cory
Cory Doctorow is a science fiction novelist, blogger and technology activist. He is the co-editor of the popular weblog Boing Boing (boingboing.net), and a contributor to Wired, Popular Science, Make, the New York Times, and many other newspapers, magazines and websites. He was formerly Director of European Affairs for the Electronic Frontier Foundation (eff.org), a non-profit civil liberties group that defends freedom in technology law, policy, standards and treaties. Presently, he serves as the Fulbright Chair at the Annenberg Center for Public Diplomacy at the University of Southern California.
---
Donaldson, Eileen
Eileen Donaldson lives in Pretoria and works at the University of South Africa. She earned her DLitt in feminist speculative fiction and is an avid fan of all SF and fantasy, whether serious or spoof. While most of her writing is academic, she enjoys turning her hand to fiction when time allows it. If she could, she would build a cabin in the woods and forget the real world.
---
Donovan, Rita
Rita Donovan has won the Ottawa-Carleton Book Award on two seperate occasions and was a runner up in the W.H Smith/Books In Canada First Novel Award.
---
Dorie, Sarina [UPDATED 2020-08-22]


Sarina Dorie has sold over 170 short stories to markets like Analog, Daily Science Fiction, F & SF, and Orson Scott Card's IGMS. Her stories and published novels have won humor contests and Romance Writer of America awards. She has about fifty books up on Amazon, including her bestselling series, Womby's School for Wayward Witches.

By day, Sarina is a public-school art teacher, artist, belly dance performer and instructor, copy editor, fashion designer, event organizer and probably a few other things. By night, she writes. As you might imagine, this leaves little time for sleep.

The best way to stay in contact with Sarina Dorie, hear about what she is writing, know when she has a new release, or books offered for free on Amazon is by signing up for her newsletter: http://eepurl.com/dEd4oL

You can find info about her short stories and novels on her website: www.sarinadorie.com



---
Dorin, Ivan
Ivan Dorin is a third generation Albertan. He grew up in Bentley, Calgary, and Didsbury. His most 'Canadian' story was anthologized under five different titles containing the words 'Home', 'Alberta', 'Saskatchewan', or 'Canada'. His work has also appeared on CBC radio, and in Alberta Rebound, On Spec, Greatest Uncommon Denominator, and VOX.
---
Dorsey, Candas Jane
Candas Jane Dorsey's novel Black Wine (Tor, 1997) won the Tiptree, Crawford and Aurora Awards. Her fiction ­includes Vanilla and other stories, (NeWest, 2000), A Paradigm of Earth, (Tor 2001), Machine Sex and other stories (Tesseract, 1988) and Dark Earth Dreams (Tesseract/Phoenix DiscBook, 1994). Her poetry includes: Leaving Marks (River, 1992) this is for you, Orion rising, and Results of the Ring Toss (blewointmentpress, 1973/74/76). She edited or co-edited four SF collections, served on boards/committees for several Canadian writers organisations, co-founded/edited The Edmonton Bullet arts newspaper 1983-1993, and in 1992 co-founded literary publisher The Books Collective and its imprint River Books. From 1994-2003 she was editor-in-chief and co-publisher, with Timothy J. Anderson, of Tesseract Books. A freelance writer/editor and founding partner of Wooden Door and Associates communications company, she has travelled widely to give readings, presentations, and teach, and has won arts achievement and book awards. She lives in Edmonton, Alberta, Canada.
---

Dube, Marcelle


Based in the Yukon, Marcelle Dube writes fantasy and crime novels for Carina Press and Falcon Ridge Publishing.



---

Duckworth, Darrel
Darrel Duckworth has lived (and sometimes worked) in every province and territory of the amazing land called Canada. After a long career in high-tech, he returned to his first love, writing. He now spends more time on other worlds, occasionally returning to Earth to refill his coffee mug. His stories can be found in magazines such as LORE, Bards and Sages, and Plasma Frequency and in anthologies such as Coven and Wild Things.
---
Dullemond, Tom [UPDATED 2020-09-26]


Tom Dullemond is a Dutch/Australian author of weird stuff, mostly short fiction. He has sold stories to magazines like Antipodes, Betwixt, Aurealis and SQ Mag, as well as sundry anthologies across the globe. He writes a regular science fiction column for the CSIRO's Double Helix magazine and is co-director of the writing management site www.literarium.net. Chase him down on twitter @cacotopos.



---
Duncan, D.V.S.
D.V.S. Duncan was born in Vancouver, British Columbia, and now lives in New Westminster with his wife and a rather generously proportioned cat. He holds degrees in English and Landscape Architecture but it is life that has taught him the most. His stories are all true, though not factual. Make of that what you will.
---
Duncan, Dave (Wikipedia)


Originally from Scotland, Dave Duncan has lived all his adult life in Western Canada, having enjoyed a long career as a petroleum geologist before taking up writing.

Since discovering that imaginary worlds are more satisfying than the real one, he has published more than forty novels, mostly in the fantasy genre, but also young adult, science fiction, and historical.

Dave passed away in October of 2018.
---

Dupree, Annette
Annette Dupree lives on the Washington coast dreaming of the day she can quit her day job and have nubile cuties tend to her every need. For fun, she likes having sex while watching horror movies. Alien is her personal favorite.
---
Eamer, Claire
Claire Eamer lives in the Yukon in Canada's North. She spends a lot of time writing about science and reading about magic. She has never met a selkie, but she'd like to. She has never met a pirate either, and doesn't regret that. Claire's latest book is about flying snakes, diving deer, ice worms, and other real animals that are just as amazing as selkies: Lizards in the Sky: Animals Where You Least Expect Them (Annick Press, 2010).
---
Edgar, Opal
Opal Edgar was born in Australia, and grew up in France. She spends most of her time cramping words on tiny bits of paper she then has trouble deciphering. She has been published in Aurora Wolf, Hungur Magazine and has upcoming stories in the anthologies Detritus and Behind Locked Doors.
---

Eifler, Kendall [UPDATED 2019-07-22]


Kendall Eifler lives in a cottage on Cape Cod with her partner and two cats.

She majored in counseling psychology at Lesley University, where she also took writing classes. She enjoys drawing, reading, and nature.

Born in Boston and raised in West Concord, MA, Kendall has been telling stories since she can remember.



---
Elliott, M. J.
M. J. Elliott's writing credits include episodes of many US radio series. Among the collections he has edited for Wordsworth Publications are several volumes of stories by H. P. Lovecraft and Robert E. Howard. On the lighter side, Matthew has lent his voice and writing talents to the Rifftrax website, masterminded by the makers of Mystery Science Theater 3000.
---

Elliott, Tobin
Tobin Elliott is a Creative Writing teacher, a freelance editor and writing mentor, and a writer of horror. He has one published short story; three novellas: Soft Kiss Hard Death, The Wrong and Vanishing Hope; and No Hope.
---

Ellsworth, Michael
Michael Ellsworth read J. R. R. Tolkien at age 8 while surviving pneumonia and social isolation in rural Kentucky, and this resulted in a love of linguistics and fiction, where even the world is up for grabs. He went to college by accident. After sufficient convolution, he escaped to California and became a linguist. Sometimes he writes by accident. It's all Tolkien's fault.
---
Emberson, Ian M.
Ian M. Emberson, writer and artist, was born at Hove in England in 1936, and is proud to have been christened by the poet Andrew Young. Ian has earned his living in both horticulture and librarianship, spending much of his working life as music librarian at Huddersfield Public Library. He has had twelve books published, and several one man art exhibitions. In addition to writing and painting, he enjoys walking and swimming.
---
Emmerton, Dorianne
Dorianne Emmerton grew up in the woods on the North Channel of Lake Huron and currently lives in the metropolis of Toronto. She loves both of those environments, but wishes the drive between them didn't take so long. She has recent publications in the Ink Stains Anthology; Friend. Follow. Text #storiesFromLivingOnline; and Issue #1 of Beer And Butter Tarts, as well as a personal essay in A Family By Any Other Name: Exploring Queer Relationships. She is currently working on a space opera novella in collaboration with Ottawa band Saturnfly, and a novel about occult magic in Northern Ontario. She has a wonderful chosen family, an adorable son, and a black cat.
---
Empson, Mae
Mae Empson writes short stories and poetry, often referencing fairy tales, myths, or superstitions. As an undergraduate at the University of North Carolina at Chapel Hill, she spent a great deal of time studying music and practicing on her mother's French horn. While there, she also graduated with honors in English and in Creative Writing, and earned the Robert B. House Memorial Prize in Poetry in 1995.
Mae's fiction has also appeared on-line in The Pedestal Magazine and Cabinet des Fees, and in anthologies from Prime Books, Dagan Books, and Innsmouth Free Press. Mae is a member of the Horror Writers Association, and of HorrorPNW — the Pacific Northwest chapter of HWA.
---

English, Tom
Tom English is an environmental chemist for a US defense contractor. As therapy he runs Dead Letter Press and writes curious tales of the supernatural. His recent fiction can be found in the anthology Dead Souls (edited by Mark Deniz for Morrigan Books) and issues of All Hallows (The Journal of the Ghost Story Society). He also edited Bound for Evil, a 2008 Shirley Jackson Award finalist for Best Anthology, featuring stories about strange, often deadly books. Tom resides with his wife, Wilma, and their Sheltie, Misty, deep in the woods of New Kent, Virginia.
---
Enock, Neil [UPDATED 2019-07-22]


Neil Enock has been called a modern day renaissance man. He is an author, actor, director, artist, singer, songwriter, screenwriter, filmmaker, inventor, and media presenter. He created and hosts "Train Talk TV" on iTunes, which has over a million viewers/listeners, and just completed his first televison pilot, SomeWhen – which Neil both wrote and produced. He is the author of Doc Christmas and the Magic of Trains, and Mayan: Atlantis Returns. Recently, Neil has become the creator of the Wrist-Rack, a handmade leather gauntlet for carrying your cell phone on your wrist launched on Kickstarter and sold at Expos and Cons. Neil lives, creates, and fabricates with his family in Calgary, AB.



---
Erdelac, Edward M. [UPDATED 2020-10-08]


Edward M. Erdelac is the author of thirteen novels including Monstrumfuhrer, Andersonville, and The Knight With Two Swords. His fiction has appeared in dozens of anthologies including, most recently, Sherlock Holmes and The Occult Detectives and Midnight In The Pentagram. He has also written fiction for Star Wars Insider Magazine.

Born in Indiana, educated in Chicago, he lives in the Los Angeles area with his family.



---
[NEXT PAGE]